As we near tournament time for both college and high school basketball, with Indiana University dancing into the top five in rankings this season— I have started to wonder what it is about this sport that means so much to this state.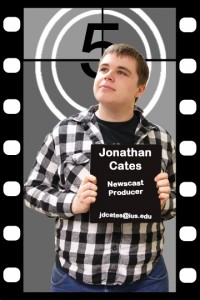 In the state of Indiana, basketball is not a sport— it is a livelihood. People pray for the winter months, not because of snow, or even Christmas, but because it is that time of year where they get to see their favorite teams take the court.
It is that time of year where, for about two hours, best friends can become sworn enemies and vice versa. I have seen not only extensive Facebook arguments on which person's favorite team was better, but also physical fights that have happened because of the passion for the game of basketball.
In the town of Lanesville, Ind., where I live, there are about 600 people. Most of the time, finding a parking spot for the basketball games is practically impossible unless you show up about 20 minutes before the JV game even starts, because almost the entire town attends the games.
That is the way it is all over the state.
While their teams are in action, towns are almost deserted because everyone has flocked to the gym. Schools, have realized this, and to make room for all of the attendants, they have made their gyms bigger.
To show how seriously this sport is taken, Indiana has 12 of the 15 biggest high school gyms in the United States. New Castle Fieldhouse has the biggest, with a capacity of 9,325.
If you take a drive from here in Southern Indiana, through Indianapolis and all the way up to Gary, you will see basketball goals everywhere— whether they are new or old, on concrete, grass, or on the side of a barn.
There is even one at the governor's mansion.
With the passion that the Hoosier state has for basketball, children born here might as well have a basketball in their hands the second they are born.
Since Indiana kids live their lives around basketball, there's probably a good reason why a lot of college and professional talent comes from this state.
In the top 25 teams in Division 1 NCAA basketball during the week of February 11, 2013, there are 28 players from the state of Indiana, and three of those teams are in this state. There are a total of 105 players who have come from the state to play in the NBA, 14 of them are currently playing.
This should raise no question that Indiana is the elite state when it comes to basketball and raising basketball talent. Dr. James Naismith may have invented the game of basketball in the state of Massachusetts, but Indiana has perfected it.
Naismith even wrote about Indiana basketball in 1925, after he attended a state final game, saying "basketball really had its origin in Indiana, which remains the center of the sport."
The movie "Hoosiers," is a must-see movie for any basketball fan, especially ones not from this state. It is a true classic basketball movie and shows exactly how passionate we are about the sport.
Although a lot of Hoosiers have seen the movie, we don't need to. We don't need to watch a movie that captures what basketball means in this state, because we live it.
I have played basketball on some of the nicest courts around and some of the worst. But nothing makes me appreciate the game more than playing on the old goal in my grandparents' driveway, because that's where I learned to play the game.
And that's where I learned what it means to be a true Hoosier.
By JONATHAN CATES
Newscast Producer
jdcates@ius.edu