Conference Realignment, Prepare for Repercussions
In 2005, the University of Louisville Cardinals decided that in order to better their athletic programs it would be in their own best interest to make a conference move from Conference USA to the Big East Conference.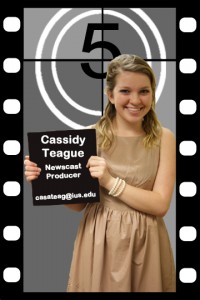 They were definitely correct in that decision, but there is no doubt that their move created a monster.
That same year, Cincinnati, University of South Florida and Marquette made the move to join Louisville and the other Big East teams.
Since moving, the Cards have made an impact in the world of college sports. The men's basketball team has appeared in a Final Four, the football team has won two BCS bowl games, the baseball team appeared in the college World Series in 2007, and in 2009, the women's basketball team was national runner up.
This move proved to be so effective for their athletic department that many other teams decided to do the same.
Most changes have been as insignificant as Louisville's move. Missouri and Texas A&M joined the South Eastern Conference, and Nebraska moved to the Big 10 for the 2012 season.
Ultimately, these moves have not affected much overall, but fans have another thing coming in the fall of 2013.
Basketball teams, annual match ups, and arguably most importantly, the conferences as we know it will soon become a thing of the past.
In the fall of 2013, the Big East Conference will cease to exist in its current state.
The Catholic teams of the Big East will take the name and form their own conference. This conference will consist of 10 teams: Georgetown, Villanova, Seaton Hall, St. Johns, DePaul, Marquette, Providence, Xavier, Butler and Creighton.
Cincinnati, UConn, Louisville, University of South Florida, Southern Methodist, Memphis and Houston will make up an entirely new conference that has yet to be named.
Notre Dame, Pittsburgh and Syracuse will move to the Atlantic Coast Conference.
In 2014, Maryland and Rutgers will move to the Big 10, and Louisville, after just one year in the new conference, will move to the ACC.
All of these changes are effective for the fall of 2013, but the conferences are still subject to change.
Now that the facts are straight, I want to evaluate how this will affect non-conference rivalries, eliminate the possibility of Cinderella teams, and build and help reinforce two or three major basketball power conferences.
Some great rivalries are formed in conference such as Duke and North Carolina, Indiana and Purdue and Oklahoma and Texas.
However, the best rivalries seem to be between schools that are close in distance, but play in different conferences, and only meet once a year. Some examples would be the obvious—Louisville and Kentucky, Missouri and Kansas and Florida and Miami.
Although none of these non-conference rivalries will be effected, some will become obsolete due to larger conferences and more in-conference priority games.
This shift has the potential to break down rivalries that give fans bragging rights annually.
Every year, 31 teams get automatic bids into the tournament.
More often than not, a majority of these teams are seen as Cinderella teams because they are not in conferences like the Big East, ACC, SEC, or Big 10, and the only way they make the tournament is by winning their conference.
With a team like Butler who is making a jump to the Big East this fall, they will be hard to be classified as a Cinderella team when they are in such a big name conference.
In their two Final Four runs, Butler was considered a Cinderella team because of their low rank, and their regular-season conference schedule that did not seem to adequately prepare the Bulldogs for their tournament run.
It was their non-conference play, however; with their move to the Big East their conference schedule should prepare them for the post season year after year.
Although only using one example in Butler, this brings me to my final point: power conferences in college basketball.
By adding teams that were once seen as Cinderella teams to big-name conferences, it strengthens talent in those conferences. This inadvertently creates power conferences.
It hurts the little guy's shot at the tournament run, and definitely eliminates their chances of becoming the next 1983 North Carolina State story.
The only thing this transformation is doing to the game is hurting it.
I hope everyone enjoyed true rivalry and the excitement of college basketball while it lasted because it is but a memory now, and we have the University of Louisville Cardinals to thank for that.
By CASSIDY TEAGUE
Newscast Producer
casateag@ius.edu