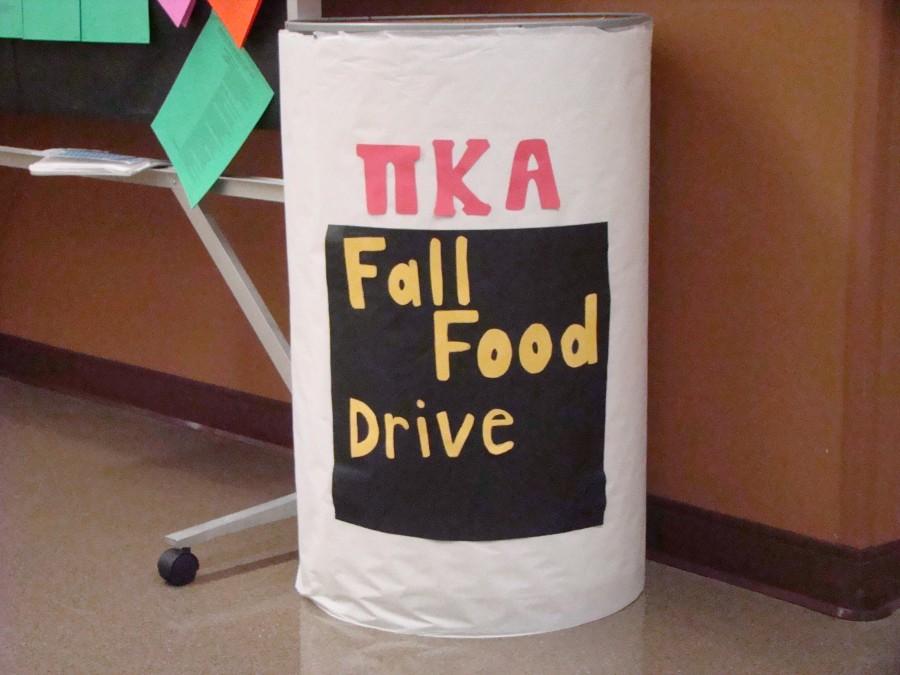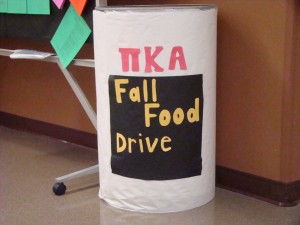 Everyone loves to eat during the holidays, and Pi Kappa Alpha is giving students a chance to spread that love.
The fraternity is holding a charity food drive in University Center South and is seeking donations of canned and non-perishable items. The items will be donated to Grace Lutheran Church, located at 1787 Klerner Lane in New Albany, to help stock their food bank for the holiday season.
Joshua Harris, marketing sophomore, said he feels it is important for Pi Kappa Alpha to do a holiday food drive every year.
"It's not the first one, but it's something that I'm trying to institute," Harris said. "We believe it to be a vital role in any fraternity to pursue community service and strive to make a difference."
Batbileg Battogtokh, communications sophomore, said he is happy with how the food drive has turned out.
"I think it's going great," Battogtokh said. "We've gotten a lot of help from the sororities in particular."
Harris said he is also pleased with the donations so far, and hopes to conduct food drives more often in the coming months.
"I would like to build up from this one and continue to do these throughout the year," Harris said. "We advertised this event with flyers and word of mouth and will try to expand with the next one."
Three donation bins are set up in University Center South: one outside the cafeteria, another outside the game room, and a third across from the campus life office. Donations will be accepted through Nov. 27.