For some students, the new year is a chance to try new things. For others, it offers hope of getting their lives back to normal.
As the spring 2014 semester begins at IU Southeast, many students have set New Year's resolutions and goals for themselves and plan to put them to the test as classes begin.
Alyssa Hendershot, business analysis junior, said she is hoping to raise her GPA while helping her sorority, Phi Sigma Sigma, continue to grow.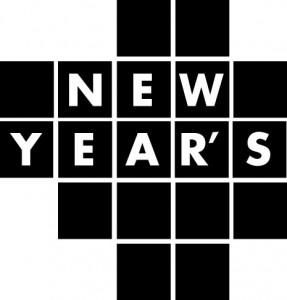 "My goals are to raise my GPA and get all A's and B's this semester, and hopefully for the whole year," Hendershot said. "I also want to see us [Phi Sigma Sigma] grow even more as a chapter. Not only in numbers, but also in how we are involved on campus and in the community."
Whitney Estes, criminal justice sophomore, said she wants to improve her GPA as well. She said she also wants to resume playing for the softball team and become healthy again, as health complications – particularly severe asthma – have made her life as a student more difficult.
"Being sick has not only affected me with not being able to play softball, it's also affected me in the classroom," Estes said.
She said that, while winter break at home was "rough at first," she has started to feel better and is hopeful that her health will continue to improve.
"I'm just hoping I can walk to class and not get out of breath," Estes said. "Last semester, I couldn't walk to class without having to use my inhaler."
Gloria Haley, business accounting sophomore, said she was inspired to become healthier after seeing two family members undergo heart surgery.
"I want to be able to prevent myself from health problems in the future by being healthy now," Haley said. "I'm going to exercise more and eat better. I stopped drinking caffeine last year, so now I'm working on eating more fruits and vegetables."
Haley said she also resolved to strengthen her relationships with family and friends.
"I'm going to express myself better and spend more time with people," Haley said. "I want to be more open and expressive, while trying to encourage the ones I care about to do the same."
For students approaching graduation, some New Year's resolutions involve how they wish to spend their final semesters at IU Southeast. Diane Pridgen, Spanish senior, said she wants to travel abroad to practice her skills with the Spanish language.
"Costa Rica's close to my heart, but I love most of Central America," Pridgen said. "I'd like to get some hands-on experience with the language."
Pridgen said she is determined to graduate this year, likely in the fall.
"Having family and a job makes it tougher to predict, but I'm going to stay on track," Pridgen said.