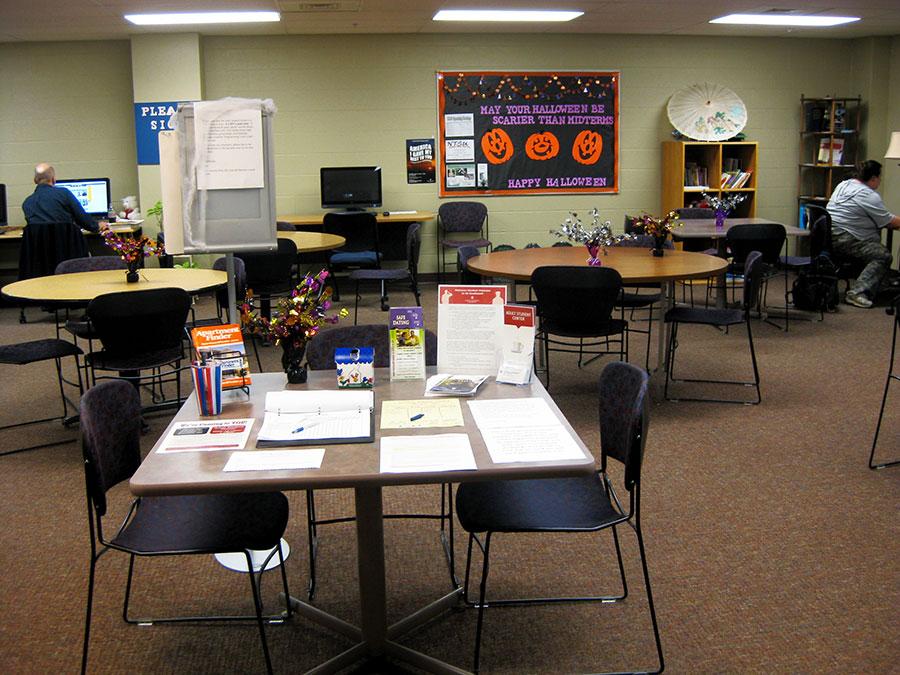 Erin Mann
Being a father, working, owning a business and going to school part-time, is a lot to juggle for James Horsley, biology senior, and so many other non-traditional students like him, but they aren't alone.
"I can only take one or two classes at a time because I have so many other things going on. I have to balance school and work," Horsley said. "I also had to put my business on hold and I ended up losing a lot of it."
Katie Beachler, president of the Non-Traditional Student Union at IU Southeast, said the NTSU is a non-profit organization on campus that represents adult students attending the university.
"NTSU strives to be a resource for non-traditional students and forms a sense of community for them while continuing to further their education," Beachler said.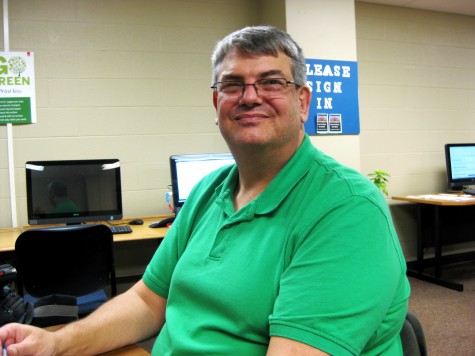 Non-Traditional Student Week was celebrated November 3 – 7 at IU Southeast, and campuses across the nation. The annual event raises awareness and support for non-traditional students and their commitment to higher education. Beachler said the NTSU set up a table outside of the bookstore during the week to bring awareness to the organization and to the week itself.
"We were doing a fundraiser and the proceeds were going toward a scholarship for non-traditional students," Bleacher said. "We hope to have all the funds by 2016."
Beachler said Non-Traditional Student Week is celebrated because the majority of college students are becoming non-traditional students.
"The main factor encouraging them to pursue further education is the economy," Beachler said.
Kimberly Pelle, coordinator for non-traditional student programs, said the Adult Student Center, another resource for non-traditional students, is used by more than 900 students at IU Southeast.
Pelle said it's a multi-purpose facility that is open 24/7 that also has computers and work spaces available. The NTSU offers a variety of academic and family programs throughout the year, that Pelle said, helps the non-traditional students graduate and direct them to student resources.
"It gives them a home, and a place that is warm and welcoming," Pelle said.
The Adult Center is welcome enough for Horsley's daughter too.
"My daughter had to sleep here this morning while I was writing a paper. I like that I'm able to do that. Also, I dont have internet access at home so I come here to do my homework," Horsley said.
Charles Thinmes, mathematics and secondary education senior, who is also a non-traditional student, said he finds the center helpful to get projects for school done.
"I can get my work done here because it is quiet. There are also essentials available here such as staplers and printers. It is also a great place to talk to people when you are having a bad day," Thinmes said.
Thinmes said that being a non-traditional student has caused him some troubles and that he is not alone in the struggle.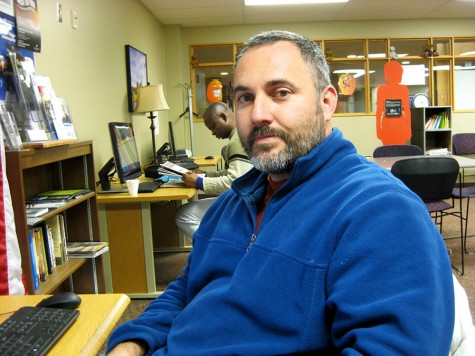 "Staying organized and time-management is my biggest struggle," Thinmes said. "I put a lot on hold because school is my priority. I also have financial struggles living paycheck to paycheck, but it is worth it."
While there are many struggles associated with being a non-traditional student, both Thinmes and Horsley won't let anything stop them from getting an education.
"I like learning and doing what I have to do to graduate," Thinmes said.
Added Horsley,
"I look at things differently now that I am older. I want to learn and enjoy learning."
To get involved and learn more about the opportunities available for non-traditional students, there is a NTSU meeting in the Adult Student Center Nov.17 from 12:30-1:15 p.m. Also, you can contact Katie Beachler at khbeachl@ius.edu.