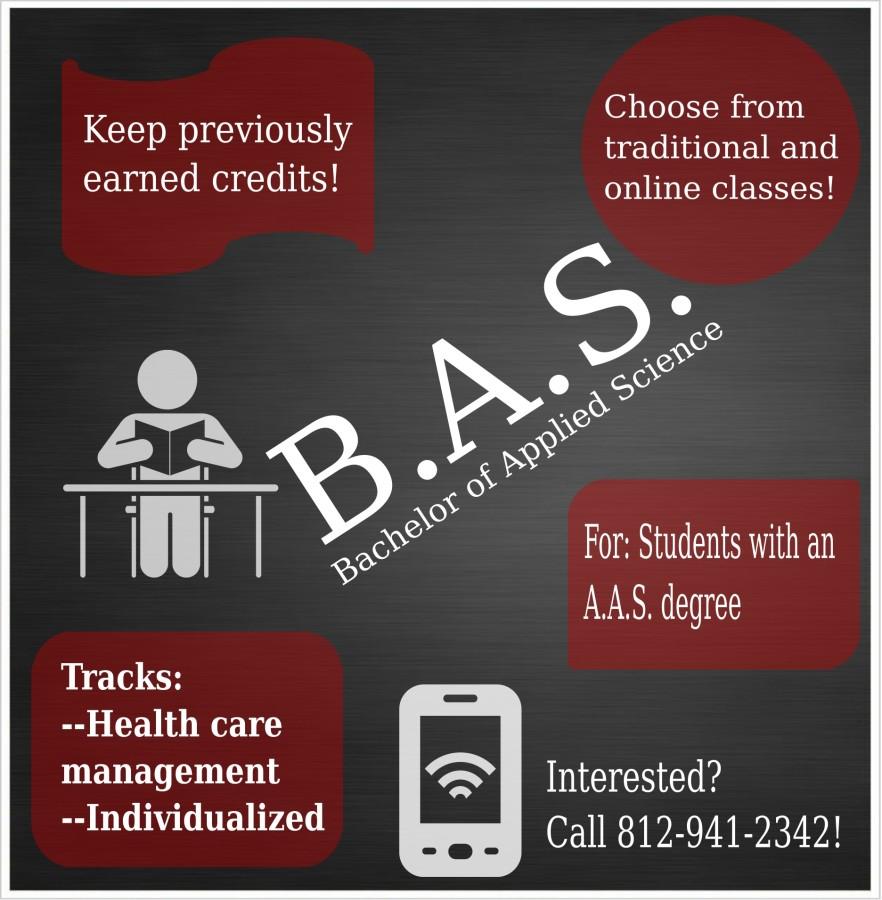 Kristin Kennedy
Associate of Applied Science degree holders have a new option to move forward in their education and in their careers.
IU Southeast now offers a Bachelor of Applied Science program in the School of Arts and Letters. The BAS program will help students with an AAS degree complete a bachelor's degree without losing credits.
"The BAS was (a degree) that was identified early on as a need in the various regions of Indiana, and it was also identified as something that all of the regional campuses working together could potentially offer," Samantha Earley, dean of the School of Arts and Letters and BAS steering committee member, said.
Earley said the BAS was needed because students with AAS degrees tend to lose credits they previously earned when they attempt to earn other bachelor's degrees.
"In the past, an Associate of Applied Science was considered a terminal degree, meaning you didn't go on after that, and people that have A.A.S's are finding out that to move up in the organizations that they work in, sometimes they need a bachelor's degree," Earley said. "And to move from an AAS into a B.A. or a B.S. program, they lose a lot of their credits. So they're basically, with few exceptions, starting over."
Gregory Roberts, School of Arts and Letters adviser, said students in the BAS program can transfer 60 to 64 credits from their AAS degree. This enables the students to save time and money while progressing toward graduation.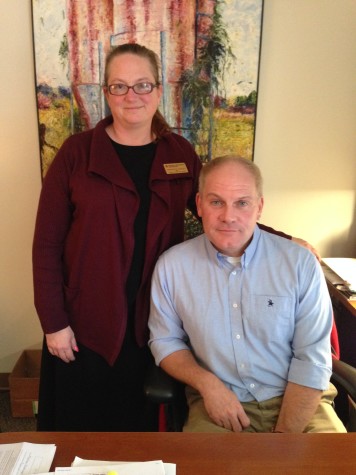 "When a student comes to us with an AAS degree, even if it's in heating and air, even if it's in a technical field like construction or whatever path, we take all of those credits," Roberts said. "All 60 of those credits will apply directly toward the BAS degree, so it's like a two plus two program."
According to the IU Southeast BAS website, students can choose from a variety of online classes and classes on campus. Faculty from IU Southeast, IU East, IU Kokomo, IU Northwest and IU South Bend teach courses in the program.
Students in the BAS program are required to complete 120 credit hours from the following course types:
General education courses
Applied science courses
BAS core courses
BAS track courses
Electives
Earley said that the BAS program is a "completer" program that helps students with AAS degrees develop business skills and communication skills.
"The idea was that (BAS students) should have certain kinds of skills that would lend themselves in preparation for being promoted to areas in supervisory or management capabilities within their companies," Earley said.
According to the BAS website, students in the program choose between two tracks: the health care management track and the individualized track. The health care management track prepares students for various careers in the health care field, and the individualized track allows students to choose courses that are tailored to their career interests.
After learning about the BAS program, Jeremy Eiler, marketing and human resources senior, said that the BAS degree would benefit several students.
"I think this new degree is a great thing for a lot of students," Eiler said.  "Especially if you are wanting a career that doesn't necessarily have a good degree to go with it."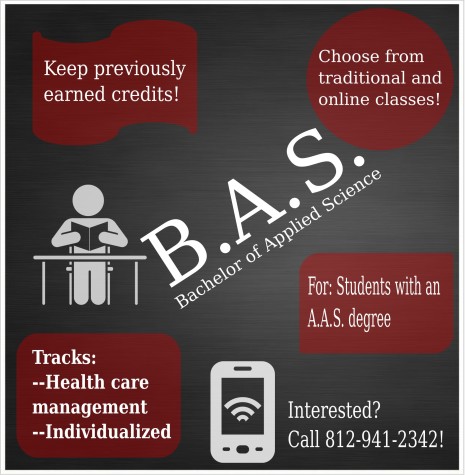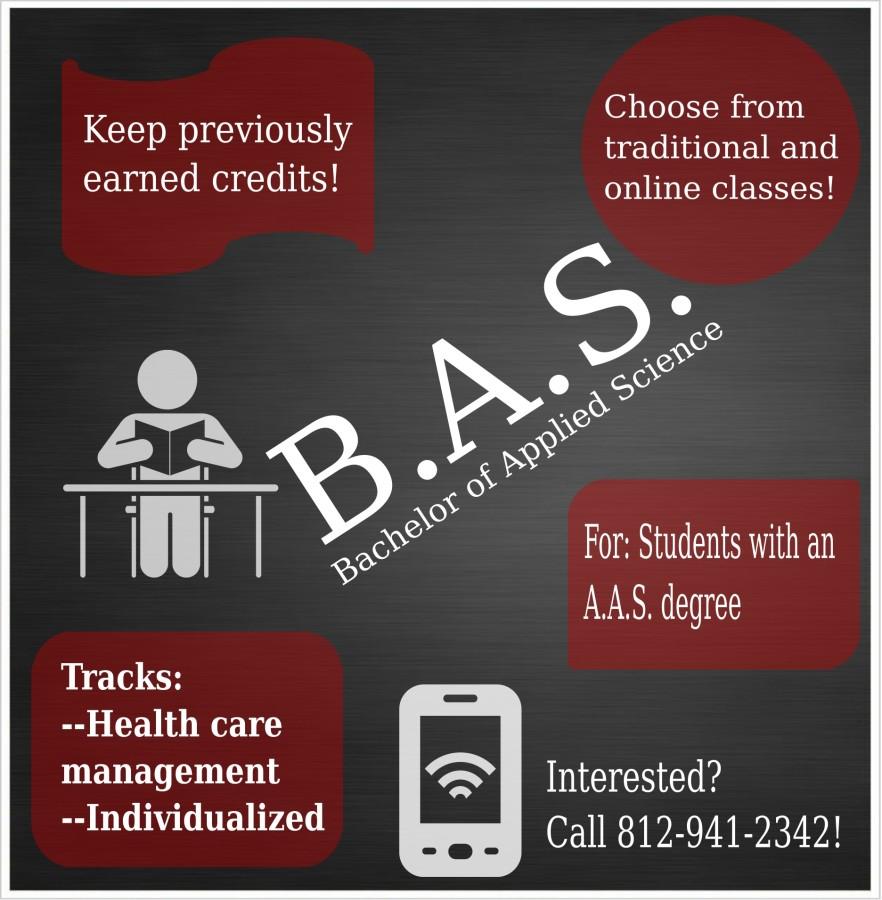 Roberts said the convenience of the BAS program will attract students.
"Well, it's giving the students that live in our region on both sides of the river with JCTCS (Jefferson Community and Technical College System) and also Ivy Tech (Community College) to actually continue their degree and advance in their career," Roberts said.
Roberts said there were 12 people in the BAS program as of Jan. 20.
Earley said students at IU Southeast, IU East and IU Kokomo are in the BAS program. Upcoming advertising projects could cause all IU campuses to have increased numbers of students in the program.
"The Office of Online Education is getting ready to do a statewide advertising campaign for the BAS degree," Earley said. "That should start in March. And so we're expecting a big influx of students by the end of spring, and then there will be a follow-up advertising marketing campaign in summer, so we'll probably get another influx of students before fall."
Roberts said he was optimistic about the future growth of the BAS program.
"Once the initial word gets out and with us jointly working with Ivy Tech, I think more and more students will see the benefit of it and also enroll in it," Roberts said.
To get more information about the BAS program, visit the BAS website or contact the School of Arts & Letters at 812-941-2342.