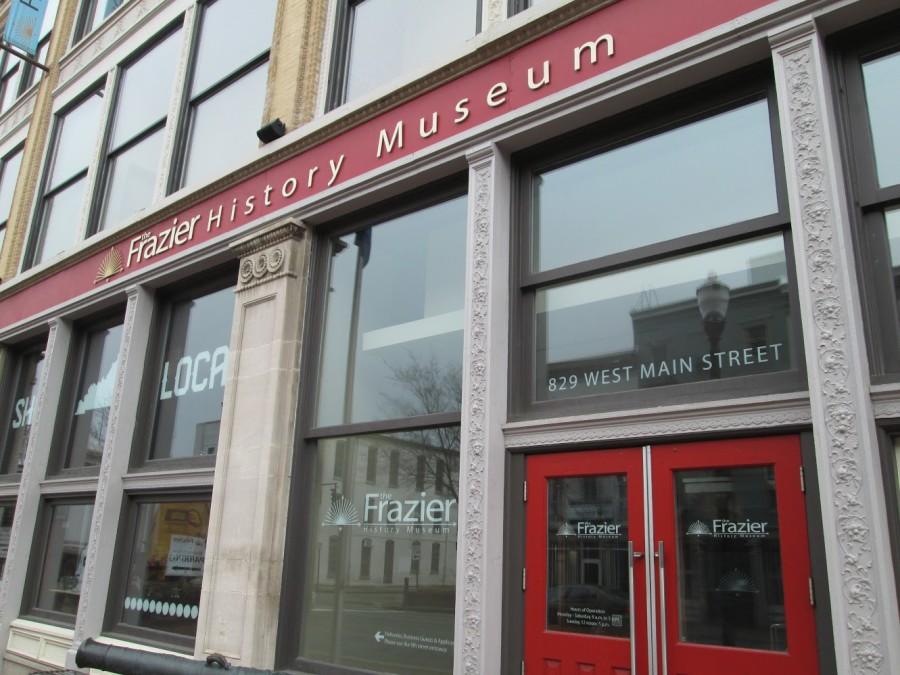 Kaetln Harrison
Spring break is right around the corner; but not everyone is leaving the area. Why would you when there are so many things to do here in Kentuckiana? The choices are endless and apply to all kinds of interests.
For the Art enthusiast
1) 21C
Iconic red penguins adorn this hotel. 21C, however, is no ordinary hotel. It's also a contemporary art museum, award-winning restaurant and cultural civic center.
During spring break the museum will be featuring an exhibit called Stealing base: Cuba at bat. The exhibit describes how baseball has shaped contemporary Cuban culture through various art mediums. The museum is free to the public.
2) Frankfort Avenue Trolley Hop
This trolley hop takes you around to all the art galleries in the Frankfort avenue. It also drops you off at places to dine and shop. The trolley hop takes place on the first and last Fridays of every month. This spring break you can participate in the trolley hop on March 27 from 6 -to 10:30 pm.
3) Tim Faulkner Gallery
This up and coming gallery is located at 1512 Portland Avenue. It highlights Louisville's local talent. The gallery also holds special events for musicians, international artists and performers.
For the theater enthusiast
1) Actors Theatre
Actors Theatre offers a variety of shows particularly during spring break. From March 4 through April 12 Actors Theatre will be hosting the 39th Humana Festival of New American plays.
2) Derby Dinner Playhouse
Derby dinner playhouse offers it's viewers dinner and a show. Each ticket comes with access to the buffet. During spring break Derby Dinner Playhouse will be showing two plays: Bonnie and Clyde and The Tooth Fairy.
For the outdoor enthusiast
1) The Louisville Zoo
The Louisville Zoo is a great way to spend time with your friends and family outdoors during spring break. Breanna Jordan, psychology senior,  thinks the Louisville Zoo is the perfect place to visit during spring break, " It's a great time to go to the zoo because the animals are beginning to come out and play," Jordan said.
2) Marengo Cave
Marengo Cave offers guided tours and action packed cave crawls. Cave country canoeing is also offered through Marengo Cave. Through Cave country canoes you can take a canoe or kayak trip down Blue River.
Megan Kelley, business sophomore had a blast canoeing with her friends this summer.  "I had so much fun canoeing at cave country canoes. I really loved canoeing with my friends even though we got separated from the group. It was a great bonding experience for me and my canoeing partner," Kelley said.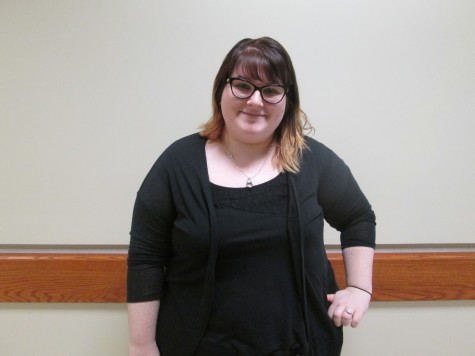 For the museum enthusiast
1) Frazier History Museum
The Frazier History Museum is located in downtown Louisville. This spring break the major exhibit featured is called My Brother, My Enemy. It's about the fracturing communities of Kentucky during the civil war.
Sydney McClure, Sociology senior, loves the Frazier museum because of it's diversity of exhibits and it's affordable price. "We get a free membership being a college student. They have amazing exhibits. My first time I went to see an exhibit on Princess Diana. It was amazing and had so many articles from her life. It's full of interesting facts and artifacts and they change the exhibits too, so there's always something new to see," McClure said.
2) The Louisville Science Center
The Louisville Science Center is for kids and adults alike. During spring break you can explore the world of recycling with their new exhibit that discusses the importance of composting and conserving energy.
Kelsey Zurschmiede, biology junior, described how kids of all ages can have fun at the science center. "I love the Louisville Science Museum because it shows kids that science is really cool and gets them interested in it. I also love it because I can go now, as an adult, and just act like a kid again," Zurchmiede said.
For the 21 and over crowd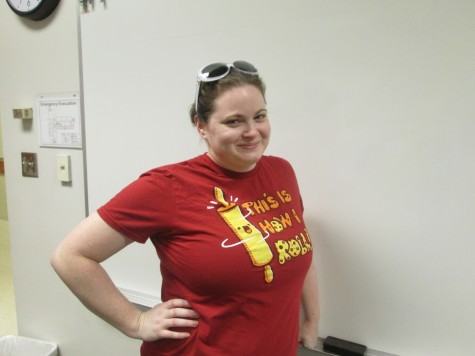 1) Evan Williams distillery
This distillery is located in Louisville's Whiskey Row and offers tours and tastings. You can learn what being from Louisville is all about: bourbon.
Jordan loves to visit this local business and thinks it would make a great spring break destination. "I love the distillery because it's awesome and you get to do tastings," Jordan said.
2) Hubers Winery
While Huber's also offers many family friendly activities such as its orchards and delicious restaurant.; It's main purpose is as a winery. Huber's offers tours and tastings of its wine. You can tour the gorgeous farm while you sip your wine. Huber's is located in starlight Indiana.
For the relaxation enthusiast
1) West Baden Springs and French Lick Resort and Spa
These hotels were named America's best historic hotels by Historic Hotels of America. They each include full spa amenities including facial treatments, wraps and massages.
French lick has a casino connected to the hotel and both hotels offer golfing and horseback riding. The hotels are only a forty minute drive from Louisville.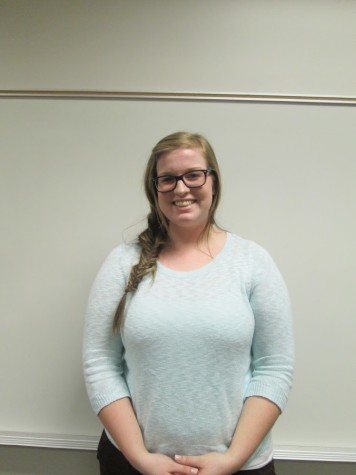 Zurchmiede remembered the fun she had at the hotels as a child.  "I  love going to West Baden for the beautiful sights and the history behind the place. Before it reopened as a hotel, my parents would always take me and my siblings there for the tours. We went on every tour they offered. French Lick also has a really cool train that they use for different events. When I was younger, we went on one of the train rides. I made some of my best childhood memories there," Zurchmiede said.
Downtown New Albany
Downtown New Albany has grown in recent years to a great place to shop, eat and live. Restaurants are thriving in the area including The River City Winery and breakfast and lunch restaurant Toast.
The local shopping is also thriving. It is a great place to shop and help your local community at the same time. The city features many small boutiques including Dress and Dwell and Colloquial.
Art is also expanding in the area. The Carnegie museum offers many exhibits and displays work of local artists. The Arts Council of Southern Indiana is a non-profit organization that also displays works of local artists while helping to benefit the local art community. This would be a great place to spend a day of spring break discovering art, shopping and eating fine cuisine.