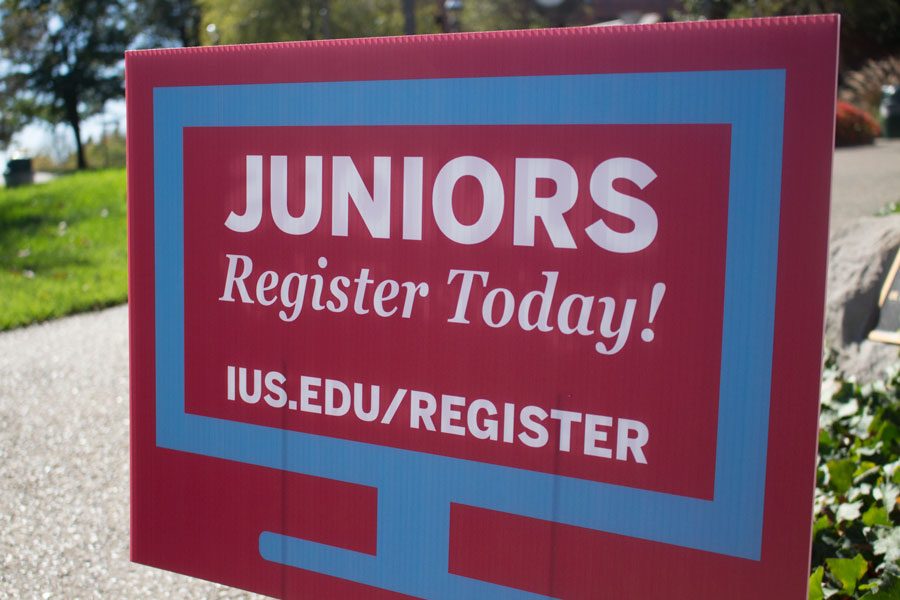 Procrastination comes naturally to most college students and some are far superior to others in that department. Whether it is homework, studying, writing papers or registering for classes, students are notorious for finding ways to push back priorities and wait until the last minute.
Registering for classes may be one thing students should not be procrastinating. With priority registration beginning on Monday, Oct. 16, students are urged by advisors to register as early as possible and not push it off to the last minute.
"Students who are proactive with enrolling in classes as soon as possible tend to be more successful and less stressed," Kris Bloos, School of Business academic advisor, said.
According to advisors from the Schools of Business, Nursing, Natural Sciences and Education at IU Southeast, here are the top five advantages to registering for classes early.
1.You get in the classes you want.
"Number one is getting the class times you want," Alexandra Hall, pre-nursing advisor, said. "So your classes don't conflict with your work or sleep schedule."
It can be a real let down to any student when they find a class they want and fits perfectly into their schedule, only to find out it is already full. The uncertainty that comes with being waitlisted could have an effect on the rest of their course load.
"Students are able to get the courses they want more easily," Charles Rains, School of Education academic advisor, said. "This alleviates the worry of a required class being full and having to be waitlisted."
2. Being able to select classes that work with your outside schedule.
"Registering early for courses allows you to lock-in your schedule for work and/or other obligations outside of school," Valeria Aramburu, School of Natural Sciences academic adviser, said.
For students that work while going to school, schedules can be hard to align. The earlier students can lock-in their schedule, the earlier their work can schedule them around their classes.
"Students are able to get the courses they want during the times that are most convenient to them," Rains said. "This allows students who are working, commuting or are involved with a variety of campus and community projects to have more flexibility in their day and week."
3. Selecting classes with the professors that you want.
Everyone has a favorite professor from their time in college. Many of them are from classes within their degree program.
If there is a professor popular with a lot of students, their classes tend to fill up before others. Enrolling early will help ensure you're working with your favorite professors.
It will also give you the opportunity to see a professor's score on ratemyprofessor.com. If you see something you don't like, registering early will allow you to switch to a professor with a better score.
4. Get into classes only being offered in certain semesters.
Classes that are only offered in a certain semester tend to fill up much quicker than others because more students from the degree program will be trying to take it.
Registering early allows students to lock-in their spot and not have to sit on the waitlist just hoping to get into the class.
Classes like freshman and senior seminar are required for all students. Missing those or other required courses can easily throw off a graduation track, so be sure to get into those early.
5. Being able to get all the classes you need to stay on track for graduation.
"[Registering early] helps you graduate on time by giving you the opportunity to enroll in required courses that may fill up quickly," Aramburu said.
Students getting into classes in their degree program is the most important part of registering for classes. Making sure they get into the right classes will help them make sure they graduate on time.
Enrolling early will help any students get ahead throughout college. Now they need to take these advantages and listen to the words of the advisors to make sure they stay ahead.
"Students are able to get the courses they need to stay on track with the graduation plan they developed with their advisors," Rains said.