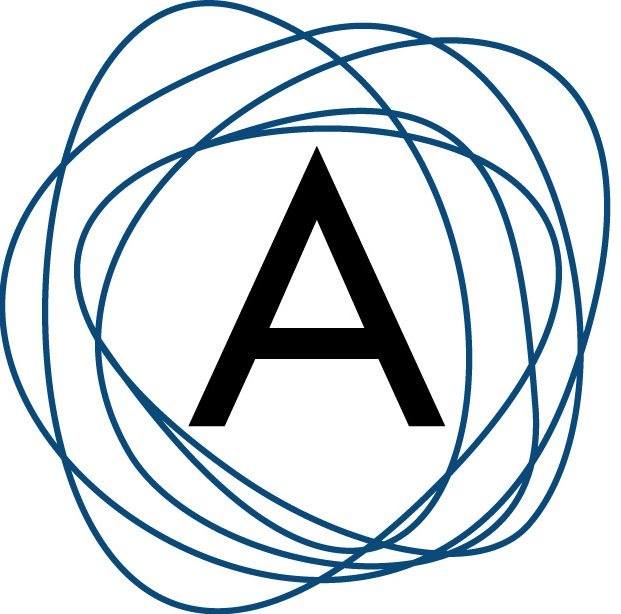 Beethoven, Bach and Mozart are well-known classical musicians from 18th century Europe; however, Louisville is home to A/tonal, an ensemble featuring living composers with IU Southeast roots.
Unlike other classical groups, A/tonal strives to create a comfortable, laid-back environment and often wears casual attire including jeans to their performances. Venues are usually art galleries or music stores with low lighting to give the audience a serene feel to complement the ensemble's philosophy.
About A/tonal
So what does "A/tonal" actually mean? Carrie RavenStem, former adjunct professor of music at IU Southeast, says the name of the group represents that they play both tonal and atonal music. Atonal music is not considered melodic where as tonal music is considered melodic.
"The meaning behind it is a visual meaning," said RavenStem, describing the logo. "So if you look at the logo, it's A slash tonal because we play tonal music and atonal music."
A/tonal is a classically trained group that wants to focus on embracing the music written by local, living composers. They formed a contemporary chamber ensemble about five years ago to do just that.
"We have several prominent composers that are alive here, in this area," RavenStem can remember thinking, "Let's make a push to start bringing that music to people, so that they can see that music of composers that are alive today is attainable and they can enjoy it."
In the attempt to bring music by living composers to light, RavenStem says, "It's not always strange, weird, and freaky. There's a lot of it that can be very beautiful and very understandable."
Meet the Members
Carrie RavenStem is a professional clarinetist who graduated from IU Southeast with her bachelor's degree in Clarinet Performance, then went on to receive her master's degree in Clarinet Performance from the University of Louisville. She performs as the clarinetist for A/tonal and has previously performed in various orchestras throughout her music career.
She teaches at the Youth Performing Arts School in Louisville and Oldham County along with having her own private studio with about 16 students. She also functions as the general manager for Miles Ahead Music Company, a music and instrument resource store located in Louisville.
RavenStem's musical background began at a young age. Her mother was a pianist and she can recall being able to play exactly what her mom played, without any practice or lessons, at just three years old.
Erich Stem, associate professor of music at IU Southeast, is one of two resident composers for A/tonal who also plays the violin. He became interested in composition at 12 years old. His violin teacher at the time gave him the opportunity to play duets he wrote for the violin. He continued writing music through high school then into college and has been composing ever since.
Jessica Dorman, adjunct professor of piano and voice at IU Southeast, started playing piano at five years old. In high school, her piano teacher encouraged her to audition for a piano scholarship. She auditioned and won.
With an awarded scholarship and without yet determining what she wanted to study, Dorman chose to pursue the instrument she became successful with as a child.
"There's time, if that doesn't work out, I can do something else," Dorman said. "I've always had that mentality and it just keeps working out."
Dorman is now a professional pianist for A/Tonal and in her free time, she freelances and sings.
Jon Silpayamanant, adjunct professor of cello at IU Southeast, is a professional cellist and has played with A/tonal since 2015. According to the professional cellist's website, he is a Summer String Clinic Coach at IU Southeast and is heavily involved in other music organizations in the Louisville and Southern Indiana areas.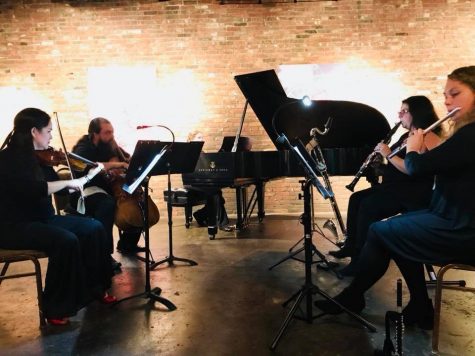 What's Next?
A lot of exciting things are in the works for A/tonal. Their next concert will be Feb. 11 at The Piano Shop located in Louisville. This concert will be mostly duets and Dorman said she would be featured as both the pianist and as a singer.
Their End of Year Celebration will be held on May 20 at The Kentucky Center. Dorman says this concert will premiere many composers, such as Jeremy Beck, Erich Stem and Daniel Gilliam.
RavenStem says they are in the process of becoming a non-profit which will open many doors for the group and the members as individual musicians.
A/tonal's first EP, Starting Point, is available for download on CDBaby.com. The album contains three selections, "Variations", "Consider I" and "Consider II."
"We are a young group. We are starting to branch out," RavenStem said. "One of the things that we would like to do is to tour. We would like to go up to Chicago and maybe even places like New York and other areas that would sort of be beneficial to our mission of commissioning new works by young composers."