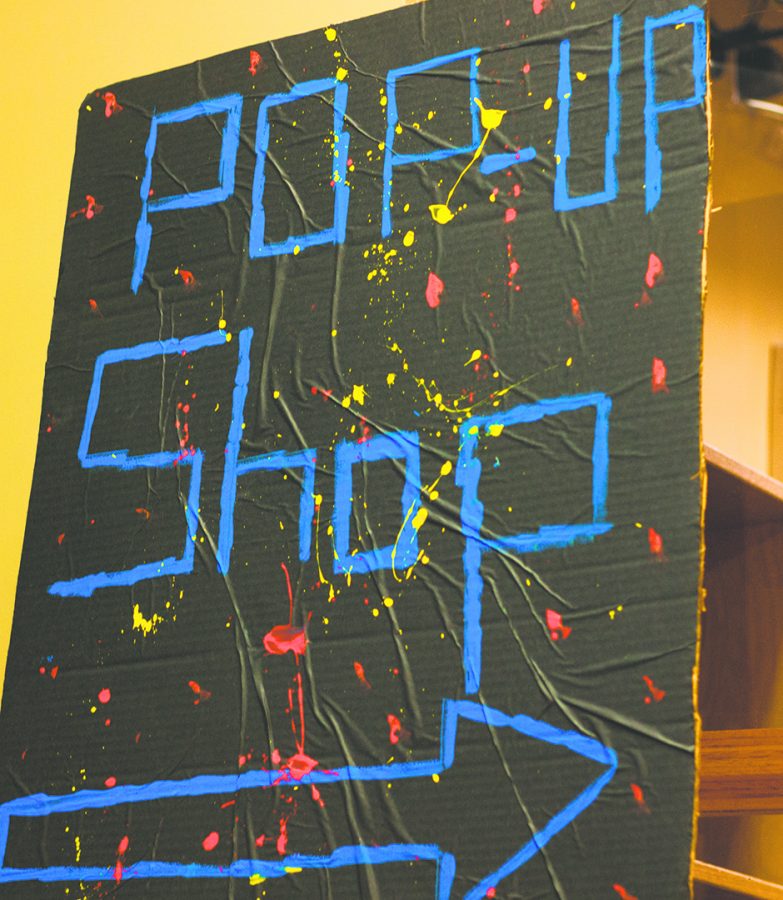 Julie Jackson
A new storefront on campus, The Pop Up Shop, sells a variety of items including posters, laptop stickers, tapestries, buttons, electronic items and more. The shop is open Tuesday, Wednesday and Thursday from 11:30 A.M. to 1:00 P.M. in the cafeteria.
Students enrolled in BUS-W406, Venture Growth Management, were given this opportunity to start their own business on campus and get real-world experience in their chosen fields.
What is the Pop Up Shop?
"The Pop Up Shop is a store run by students for students," John Ross, assistant professor of management at IU Southeast, said.
Ross said students have done everything from creating the name and logo to ordering, pricing and selling merchandise to get the store up and running.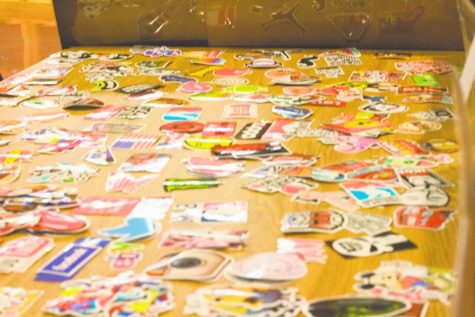 The class created the name via a voting system and Richard Rodriguez's name suggestion won.
The class also got together to design the logo, make flyers displaying the logo and distribute their advertisements around campus.
According to Paige Webber, senior marketing and management major, the W406 class decides what they want to price the items at based on what they themselves would be willing to pay.
Currently, prices range from $0.50 to $34.99 but customers do have to spend at least $1.00 in order to make a purchase. The shop only takes credit and debit cards as payment.
According to business students and professors, a portion of the proceeds goes back to the School of Business to be distributed out as scholarships.
How the Shop Got Started
While teaching Venture Growth Management, Ross said he realized that none of the students have entrepreneurial experience and he wanted to give his students a way to practice what they were learning in class.
Ross said he and his students have had tremendous support from IU Southeast administration, faculty and students.
"When I first presented it to administration and everyone that had to approve it, they were hesitant initially, but it actually worked out very well and they were extremely supportive of it in every way possible," Ross said.
Even though Ross's W406 students have put in the majority of the work to make the Pop Up Shop successful, Ross said that it couldn't have been possible without support from others.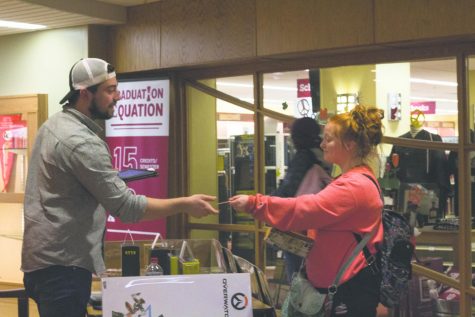 Who's Involved
This semester, the Pop Up Shop is exclusive to Ross's W406 students, but next semester, the Entrepreneurship Club (also known as Launch @ IU Southeast) will take the business over until W406 is taught again in the upcoming spring semester.
Benefits to Students
Ross said a big advantage of having the Pop Up Shop in the cafeteria is that students don't have to worry about paying for bills such as electricity and rent. This allows them to focus on combatting other challenges that come with starting and running a business.
"What students get out of it is a real life experience," Ross said.
Brandon Hartfield, human resources and management major, has seen how much the Pop Up Shop has taught him in the short amount of time since their grand opening.
"I'm the kind of learner that I learn by doing, so being able to actually do it and see how everything works…and then actually go and run a store that we started as a class has definitely been a cool experience," Hartfield said.
Future Development
The students and Ross said they are excited to see how the Entrepreneurship Club continues to grow the Pop Up Shop. Some students that are currently involved will continue to be involved if they are members of the Entrepreneurship Club.
Professor Ross said he would like to see the Pop Up Shop have its own permanent space on campus eventually and continue to watch the store grow.
Students can look out for Pop Up Shop employees handing out scratch offs that contain discounts on items at the store. Students and faculty can follow the Pop Up Shop on Facebook and Instagram: @popupshopIUS.