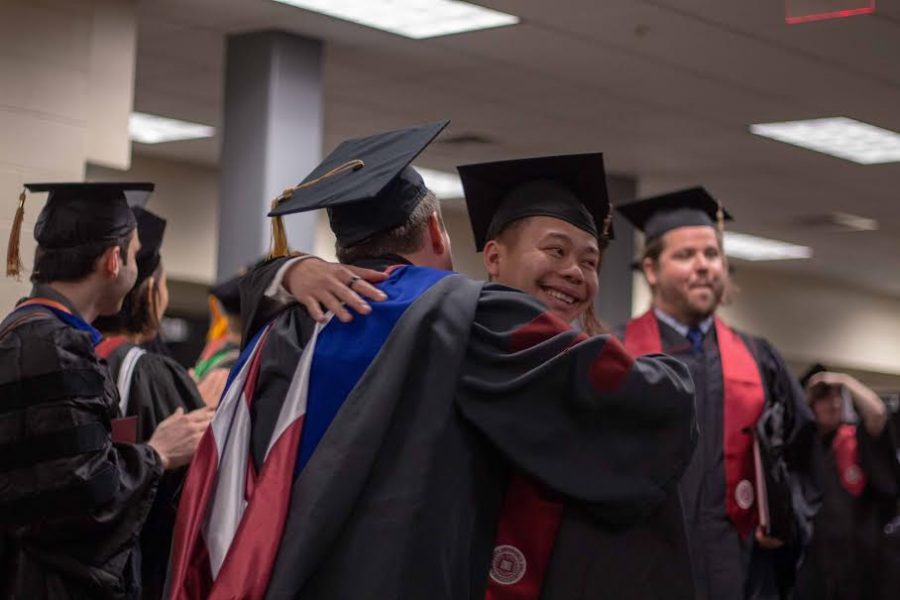 Joshua Roy
A mix of emotions filled the air as graduating seniors waited in anticipation for the commencement proceedings to begin.
For some students, graduating college meant being the first in their family to receive a college diploma. For others, it meant fulfilling a lifelong goal. No matter what journey brought them here, these students departed their Alma Mater having gained years of experience, friendships and knowledge on how to navigate life and their future career.
There was a sense of mutual accomplishment as graduates looked around at those who endured the same amounts of stress, joy, nervousness, laughter, excitement and all the experiences that come packaged into the college life.
In 2018, IU Southeast celebrates 50 years of sending seniors off into the world. That's 50 years of proud parents, excited cheers and symbolic hues of crimson and cream. Here's to the coming years and the students that will make a difference in the future.