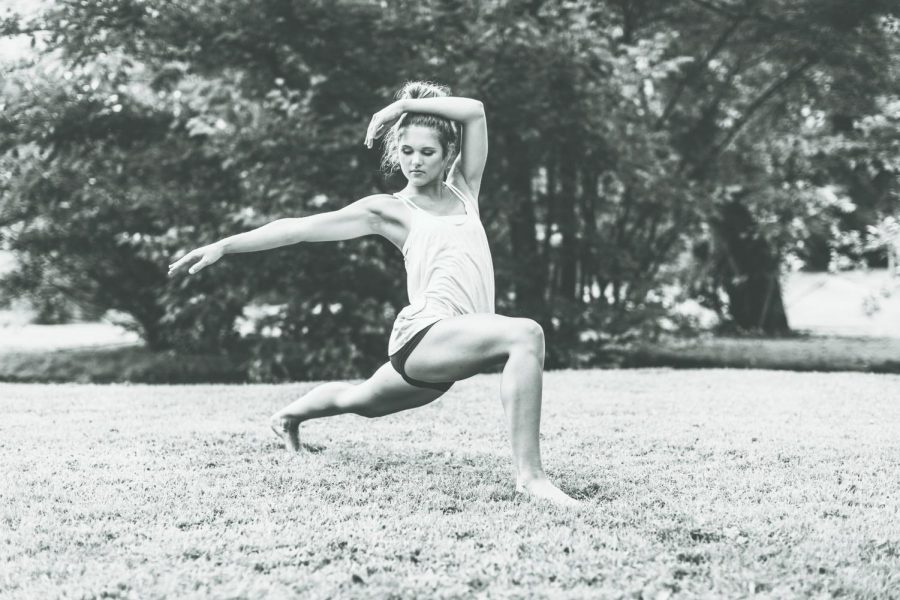 Reynolds rolls out her yoga mat and places her feet on the soft padding. She feels relaxed, calm and composed﹣feelings that every stressed college student wants to feel.
Yoga is a metaphysical discipline that includes meditation, body poses and breath control. For several students on campus, this practice proves to benefit them emotionally and physically.
The Effects of Yoga on the Body and Brain
Glenn Brown, an adjunct professor at IU Southeast who teaches a yoga class on campus, said he has directly seen and heard how yoga has changed his students for the better.
"The most common comment is that [yoga] helped them de-stress," Brown said, "I noticed a difference in the students' ability in class. Their ability to breathe calmly, their balance, range of motion and strength all improve."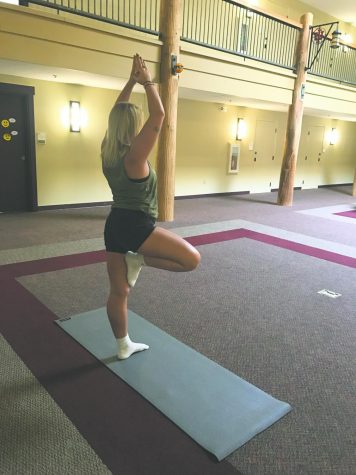 Audrey Schlegel, a biology junior at IU Southeast, started practicing yoga in her dorm her freshman year of college. After doing roughly 20 minutes of yoga daily, Schlegel began noticing real effects on her body.
"I was making the time for it, and my body noticed. I was thinking clearer, standing up straighter, and I just felt lighter," Schlegel said.
Schlegel said yoga has trained her body to become more mentally aware of when she is tense or anxious. The controlled exercise helps her de-stress by making her focus all of her energy on breathing and staying relaxed.
Yoga in the Classroom
Other than yoga strengthening the mind and body, it can also impact a student's mindset and ability to perform in class.
Brown said yoga can help college students become more attentiveness in class and retain their studies.
Alex Reynolds, a sociology senior in her second semester of Brown's class, said that yoga has helped her academically by allowing her to feel much calmer in stressful situations in class like taking a test or collaborating on a group project.
Schlegel commented on how her attitude and learning process improved by practicing yoga on a daily basis as well.
Although yoga may have not given Schlegel a better letter grade on an exam, she said the exercise has helped her clear her mind, focus on positive energy and become excited about learning new material.
"I have a noticeably better attitude about education now than I did when I first started doing yoga," Schlegel said.
Yoga Opportunities
IU Southeast offers several classes in the fall and spring to its students to learn and apply yoga to their lives.
Brown said he is teaching two Yoga Basics classes, one Intermediate Yoga class, and one Tai Chi Basics class this fall. These four classes will also be offered in the spring, and IU Southeast offers summer class options for Yoga and Tai Chi.
Reynolds decided to sign up for yoga last spring due to the pressures of college. With school taking the majority of her time and energy, she said she didn't have time to go to the gym anymore, so she found Brown's class as a way to stay active and receive credits at the same time.
"I am very glad that I had an opportunity to take yoga because I don't think I would have ever tried it if it weren't offered as a class," Reynolds said. "All students should try yoga because it is something you can do at your own pace, and it is a simple and easy way to get your body moving."