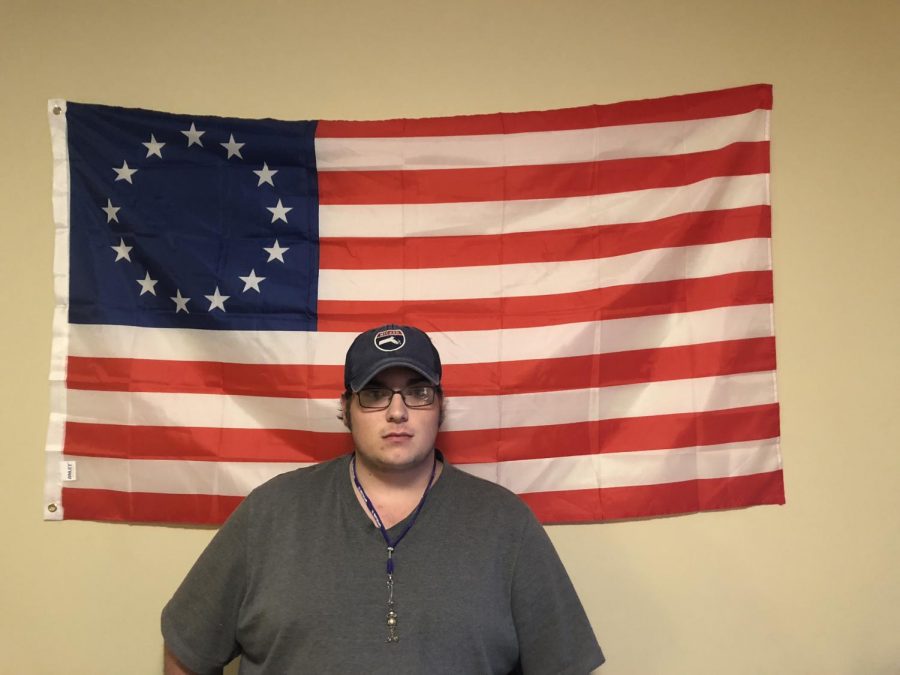 Imagine living on the East Coast as a senior in high school, debating on where exactly to attend the next, potential four years of college. You decide to log on to Google Maps and look for colleges that are characterized by a graduation cap symbol. While looking in the Midwest section of the United States, you see a college close to the University of Louisville, click on it, and Google Maps classifies it as IU Southeast. The campus looks interesting, and you apply.
For Austin Allen, a political science and international studies sophomore, this is exactly how he found IU Southeast. Allen left his hometown in Wareham, Massachusetts to attend IU Southeast in New Albany, Indiana. The trip is a 14 hour and 52-minute drive via car.
Austin said he knew he wanted to go out of state, preferably Kentucky, because his family and godson live in Louisville.
"I was looking at UofL on Google Maps when I saw another graduation cap symbol, so I clicked on it and looked through the [IU Southeast] campus website," Austin said. "The pictures of campus drew me in so I decided to visit it over the summer."
Austin stated that his visit went smoothly as the staff was nice and welcoming. He commented that IU Southeast was a "nice change of pace from the urban environment of Massachusetts."
Before attending IU Southeast as a freshman last year, Austin had no preconceived notions of Indiana as a whole. Austin said that IU Southeast is just about what he expected it to be, although the people here did "take a bit to adjust to."
"People are more open and talkative here [Indiana] opposed to the cold shoulder and abrasive nature of the Massachusetts population," Austin said.
Because of how far Austin is away from his family in Wareham he only gets to visit during winter and summer break. Therefore, he lives in the dorms on campus.
"The greatest thing about IU Southeast this far has been the people I met," Austin said. "The people I have met in the dorms have made college the best experience."
College has been what Austin basically thought it would be like.
"[College] is stressful and lonely at times, especially being this far from home," Austin said. "However, the friends I have made have become my second family in a sense."
Sara Treat, a strategic communication junior, has been a friend and fellow dorm neighbor to Austin since last semester. Sara has grown up in Santa Clarita, California and moved to IU Southeast last year, as well.
"Austin and I first bonded over the fact that we were both from the coasts and moved here for school," Sara said. "We have talked about how we both miss the beach and our families."
Austin revealed that he misses his family, but the experience of a new state has been beneficial and worthwhile.
"Though I miss home in Massachusetts, I do not regret my decision to attend IU Southeast," Austin said. "I feel quite the opposite actually. I have gotten to experience a people and culture that is different than my own. It is hard at times, but the friends here have made my decision seem worthwhile and give me a reason to stay."