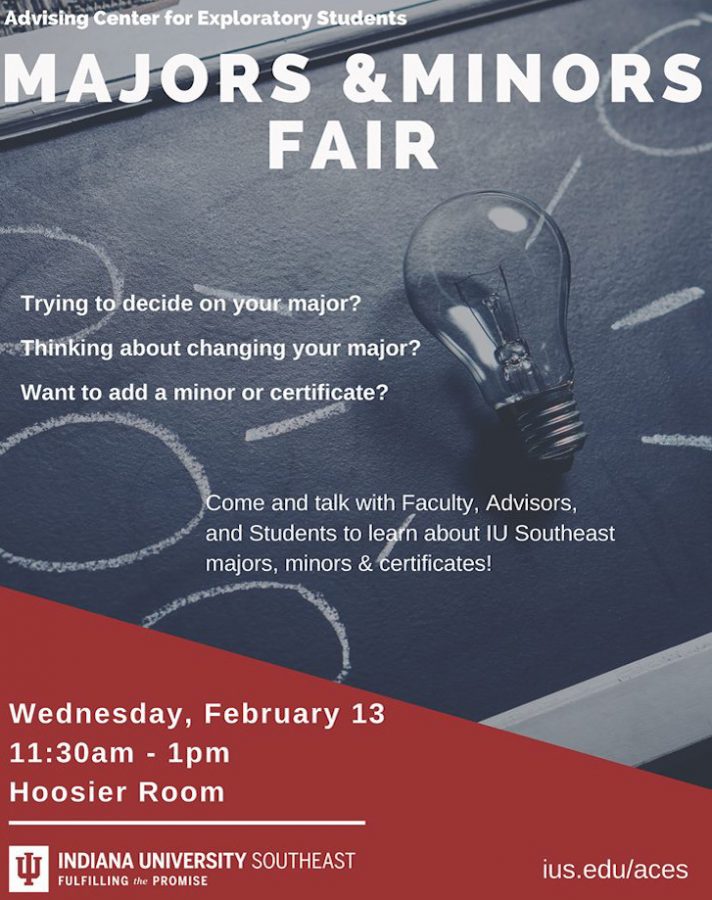 IU Southeast students who have not yet declared a major will have an opportunity to be guided in their major decision at the IU Southeast Majors and Minors Fair.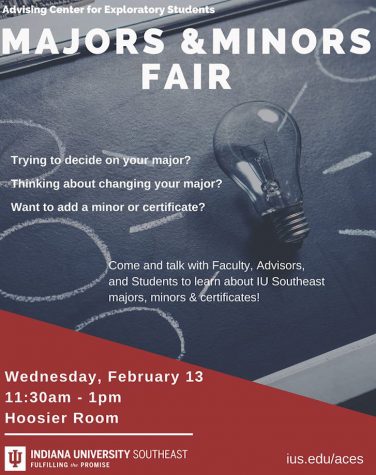 This is the fifth year the fair has taken place at IU Southeast. It is organized, hosted and created by the Advising Center for Exploratory Students (ACES).
ACES has gathered faculty, coordinators and students from different departments on campus to give students the opportunity to ask questions and address any concerns they may have about programs of interest.
"We decided to do this in order to give students information in one place about all the cool majors, minors and certificates that IUS offers," ACES director Shane Thomas said. "Once a student finds a major that is a good fit for them then hopefully they would be more inclined to stay at IU Southeast and graduate."
According to Thomas, students who typically attend the fair have not decided on a major yet and are considering several different majors, are not satisfied with their current major, or are looking to add a major, minor or certificate to the major that they are happy with.
"The Majors & Minors Fair allows students to 'majors and minor shop.' The fair is a showcase for most majors and minors IU Southeast offers. In one place students can learn about the different options they have available to them as far as majors, minors or certificates are concerned," Thomas said.
The booths at the fair include almost all the majors IU Southeast offers as well as graduate programs. The Career Development Center will also be present.
According to Assistant Director of Career Development, Misti Jones, students can stop by the Career Development table to discuss a variety of topics, such as career assessments, career research tools and internships in their areas of interest.
"Career Development has been involved in the Majors and Minors Fair since it was created and the event has always been a positive experience that brings an abundance of clarity to students who need it," said Jones.
Recent alumni of IU Southeast Megan Salisbury said she wishes she would have taken the opportunity to attend the fair.
"I am a very stubborn first-generation student who did not take advantage of many resources until later in my college career. I think had I attended the fair earlier, I might have been able to figure things out earlier on," Salisbury said.
Salisbury believes the fair will be beneficial to students who are undecided.
"Having a fair full of options for those who don't know what to choose would be the easiest way for those students to get the information they are looking for. I think quite a few students are afraid to stick to one thing," Salisbury said.
Thomas is always very pleased with what students get out of the fair.
"It is wonderful to see students finding a major or majors that they enjoy learning about," Thomas said.