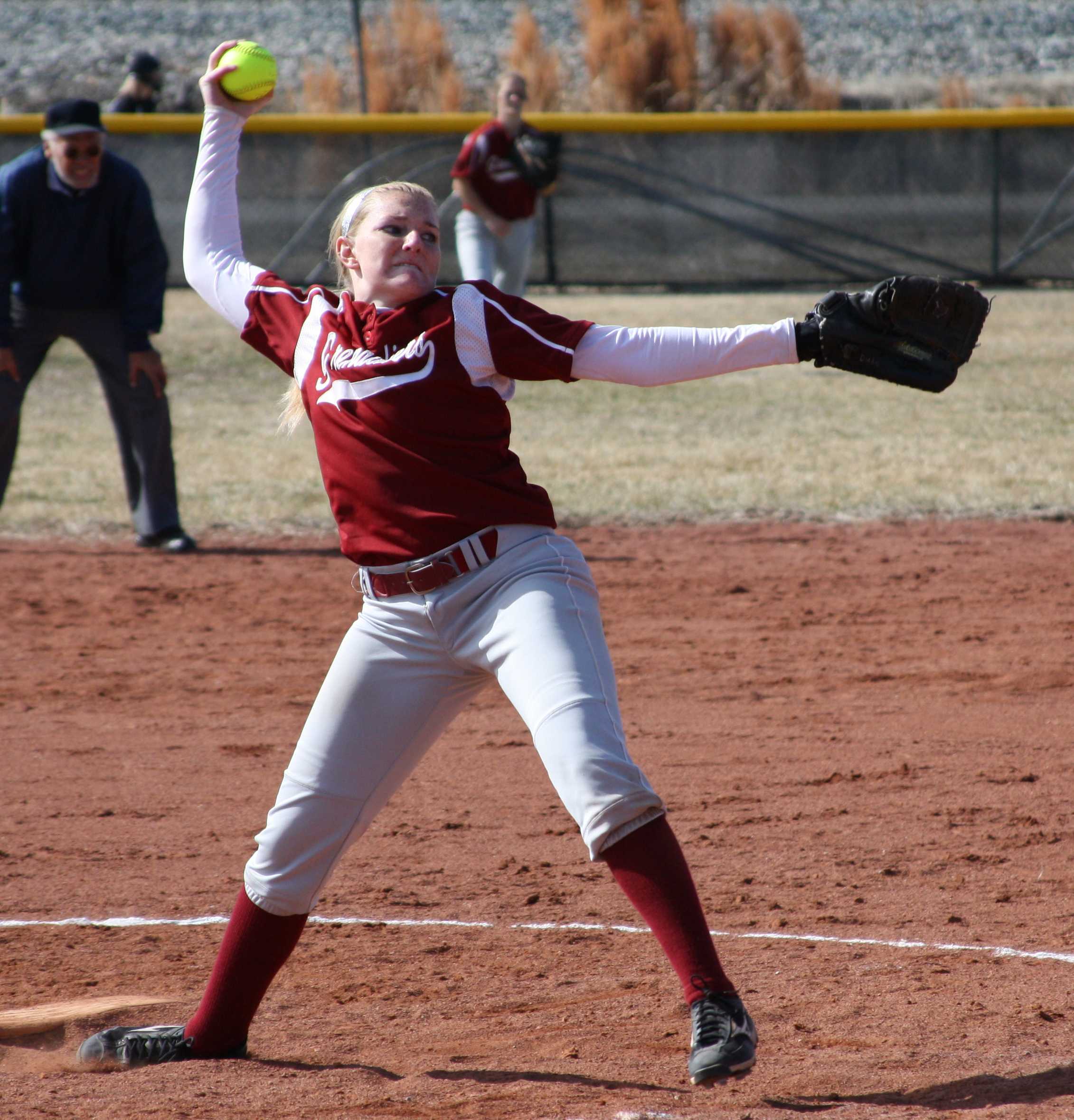 IUS softball got off to a fast start, scoring two runs on three hits along with two Indiana Institute of Technology errors in the first inning on Feb. 19.
The two runs would prove to be all the Grenadiers would need because of a two-hit shutout by IUS pitcher Kayla Duke.
IU Southeast would add on one more run in the second inning and sit on the three runs to win 3-0.
The victory gave IU Southeast its second win of the season and a 2-5 record.
Indiana Tech head coach Becky Norris wasn't pleased with her team's performance and said she believed the quick IUS start could have been prevented if his team had come ready to play.
"I really think that if we got off the bus ready to play, we'd still be playing right now because it would be a 0-0 game," Norris said. "They've got strong hitters, and, if we're not coming ready to go first pitch, they're going to capitalize on it, and they did."
IUS head coach Todd Buckingham said he was pleased with the team's overall performance, but he did say he was disappointed the team sat back on the three-run lead.
"We started out hot offensively, and we really kind of cooled off," Buckingham said. "We sat back and got complacent a little bit. It seemed like we were kind of happy with a three-run lead."
Buckingham said he was very pleased with the pitching performance by Duke.
"I thought our pitching was definitely an A+," Buckingham said. "Any time you can get a complete game shutout, you know your pitcher is hitting her spots, and she's on."
Even though he was on the opposing team, Norris also gave Duke praise for her pitching.
"She's an excellent pitcher," Norris said. "She's got great movement on her ball. That's the name of the game because, at our level, the harder you throw it, the harder it goes out."
Duke gave up just two hits and struck out seven in the complete game shutout but said she had no idea how many hits she gave up.
"I was just focusing on batter-to-batter and trying to get the first one out and then the second one out and go from there," Duke said.
Duke said her only focus from pitch-to-pitch was to pitch the ball to the correct spot.
"That was it," Duke said. "Hit my spots. If I hit my spots, then everything pretty much goes pretty good after that."
Buckingham said winning games was a must, but the team needed to focus better on the other goals they have set along the way.
"I think they just need to re-focus on certain game goals that we set," Buckingham said. "One of our big game goals is to score a run every inning.
"I don't care if it was 33-0 and we scored all 33 runs in the first inning," Buckingham said. "We have certain goals that we want to achieve."
Buckingham said the key to game two of the doubleheader was the first few innings.
"If we jump on them early, that's going to do very well for us," Buckingham said. "The first inning will be a big test to see who has the momentum — to see if we were able to re-focus and get hungry again."
By BRENT KULWICKI
Staff
bkulwick@ius.edu