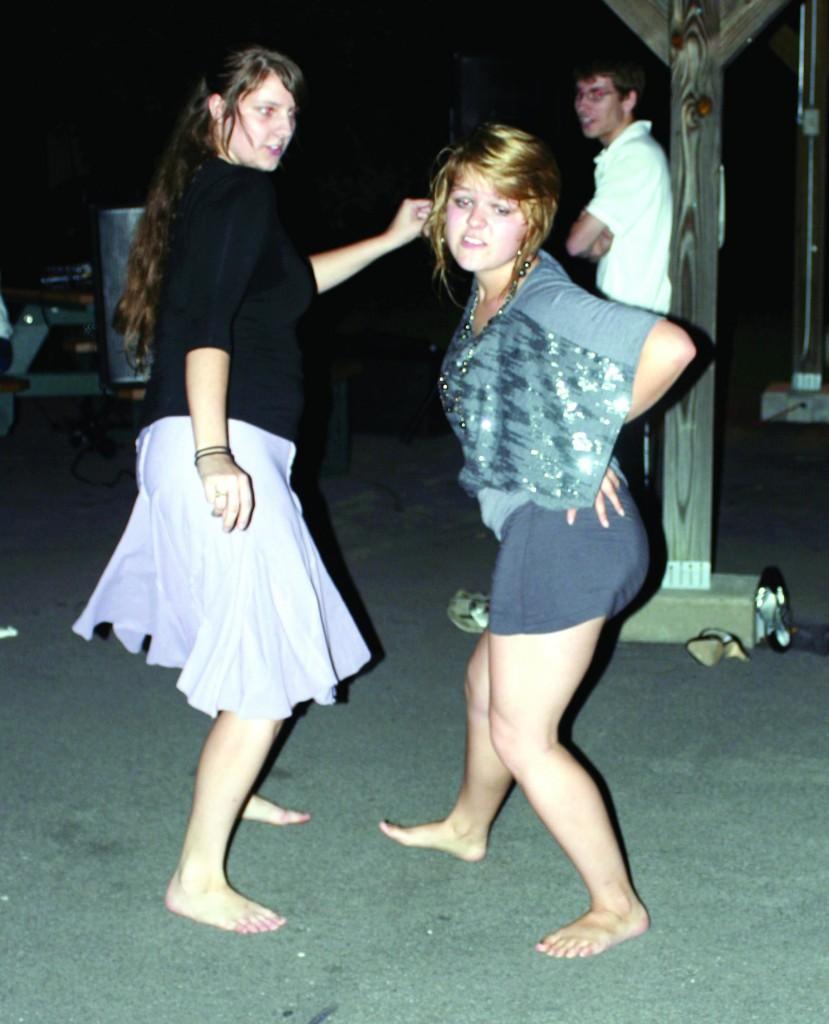 The Multi-cultural Student Union's first event, The Dance of Cultures, was almost shut down in the first 40 minutes due to loud music and disrespect on Sept. 20 at the IUS Lake.
Travis Huntley, IUS Police officer, and Monica Wise, IUS Police sergeant, went to the IUS Lake to ask the master of ceremonies, DJ NERDD BOI, to turn the music down.
"We got a complaint," Wise said. "When I was walking by Hillside Hall, I heard loud music. [Huntley] responded first."
Huntley asked DJ NERDD BOI to turn the music down, and, as he was walking away, someone in the crowd shouted, "Get back here."
Huntley turned around and threatened to shut the party down.
Chris Cole, general studies senior and MSU president, said the police upset him, but he understood why they came.
"There were 25, maybe 30, people here before the police came," Cole said. "I've never had a bad experience with the IUS Police until now, but I feel like he is just doing his job. It's upsetting though, but it ain't a party until the police show up."
The dance was originally supposed to be in the Hoosier Room, but, due to complications, it had to be moved outside.
"We didn't get the Hoosier Room because of Conference and Catering and their way of running things," Cole said. "We submitted dates months ahead of time, and, since they had to set up for an event happening tomorrow morning, we weren't able to get it."
Cole said he could not have been happier with how many people came to the dance.
Jasamin Johnson, nursing freshman, took a break from dancing to share how much she liked it.
"The dance was fun," Johnson said. "It was a good way to get involved with other IUS students. We should have more parties like this one."
DJ NERDD BOI said he also enjoyed playing for the crowd.
"It was a diverse crowd, and there wasn't a whole lot of unwanted company," DJ NERDD BOI said.
By BRYAN JONES
Profiles Editor
jonesbry@umail.iu.edu