Two student veterans share PTSD struggles
October 5, 2014
Scan your sector. Is that a piece of trash on the side of the road or an I.E.D.? Scan your sector. Is this just a narrow hallway or a killzone? Scan your sector. Fellow student or suicide bomber? Scan your sector. Friend or foe? Scan your sector. School or warzone?
This is what life is like for student veterans who suffer from post-traumatic stress disorder (PTSD), working to transition out of hypervigilant "scan your sector" mindset they experienced on deployments.
"I could be in a classroom here and somebody would walk past and drop a book," said Richard Weaver, an IUS alumnus who served two tours in Iraq as a Navy medic. "Well, that's a loud 'pop' sound in an echoing hallway, and I'm set off for the rest of the day. I'm looking around. I'm nervous, I'm sitting in the back of the room thinking, 'Shit, what if somebody comes through that door?'"
For Weaver, the experiences that create these reactions not only come from the battlefield but also from his time as an EMT and police officer. One incident was a shootout with a mentally ill woman. In another, Weaver fought for his life with someone wielding a knife in a Meijer parking lot. To this day, just being in a grocery store parking lot triggers Weaver's PTSD.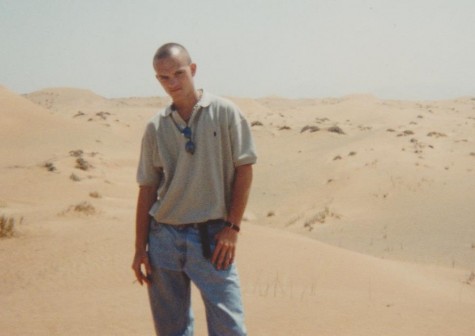 "One of my biggest triggers is Target. When I get to the front of Target, I don't know if it's all the red, I don't know what it is. But I get heart palpitations. I get really anxious, and I just have to get out of there," he said.
Weaver's PTSD may stem from violent events, but they don't lead him to violence. He said PTSD is misunderstood: People think those who suffer from it are psychotic and one step away from shooting everyone. But when Weaver's PTSD kicks in, he wants to remove himself from the situation.
That's a common reaction, say many professionals who treat those with PTSD.
Another misconception is that PTSD comes only due to military combat. But PTSD can develop from any traumatic event, such as sexual assault or growing up in an abusive household.
"I know guys that were not on the frontlines, but they were digging up mass graves, where they were finding hundreds of people buried on top of each other, women and children," Weaver said. "And that's what traumatized them."
Logan Walsh, a fine arts senior who deployed twice to Iraq as a military policeman, said seeing wounded children in the aftermath of firefights brought on his PTSD.
"Seeing this one little girl and knowing there isn't anything I could do as a Marine because it's not in my mission," Walsh said. "And calling for medivac is not going to happen."
"But for that to be my trigger means I'm not just some hopeless killing machine that goes through cities preying on targets. I am bothered by the aftereffects of combat engagements."
So What Exactly is PTSD?
Michael Day, director of Personal Counseling Services and a clinical psychologist at IU Southeast, explains that PTSD is an anxiety disorder. It can be caused by a single traumatic event, multiple traumatic events or even just prolonged time under stress. According to the Department of Veterans Affairs, 61 percent of all men and 51 percent of all women will experience a traumatic event at some point in their lives.
Day said that many of us already exhibit some of the same symptoms found in those who have PTSD, only on a lesser scale. In fact, 52 percent of the students who seek counseling at IU Southeast do so because of anxiety, stress or depression, all of which are symptoms of PTSD.
"
I could be in a classroom here and somebody would walk past and drop a book. Well, that's a loud 'pop' sound in an echoing hallway, and I'm set off for the rest of the day. I'm looking around. I'm nervous."
— Richard Weaver, IUS alumnus and former U.S. Navy medic
But Day said that while many people are able to overcome their feelings of anxiety or depression, people with PTSD can have a harder time. When someone with PTSD experiences a trigger, Day said, the brain reverts to the fight-or-flight instinct.
"Your muscles tighten, your heart's going faster, your breathing is more shallow," Day said. "It is an automatic process. You can't shut it off simply by thinking about it."
In that situation, PTSD sufferers go into survival mode, when the logical part of the brain shuts down.
"It works when you're in a situation where survival is what's needed," Day said. "But that part of your brain grows like your muscles grow, and so people with PTSD have overworked that muscle. And it's the part that doesn't recognize the difference between a test and a gun."
But PTSD isn't experienced the same by all those who suffer from it. Every trauma, every trigger and even the way someone perceives the trauma is unique to that individual. That also means that treatments must be personalized.
Day recalls working with two brothers in Louisville who both grew up abused. But because the younger brother had ADHD and the older brother was very protective, the younger brother was less traumatized.
Many people may experience the same event, but not everyone will develop PTSD, and some may be affected more than others. That's something Weaver said he has witnessed himself during his time in the military.
"I know (Navy) SEALs, and I've heard horror stories," he said. "But no signs, no symptoms of PTSD whatsoever. They loved it. They would do it again in a heartbeat – doesn't bother them. They don't miss a day of sleep."
This discrepancy between those witnessing the trauma and those affected has led many to believe there are certain biological and social predispositions for PTSD.
Some of the people more likely to develop PTSD include women, those with childhood trauma, psychiatric problems, less education, lower socioeconomic status, and racial minorities, said Cynthia Ramminger, PTSD program coordinator at the Louisville VA Medical Center.
Ramminger and Nicole Luddington, a VA psychiatrist, said these predisposing factors aren't the only reason people get PTSD. Repeated military deployments or even the way one handles stress increase the chances.
"Psychology definitely plays a role," Luddington said. "Your own self esteem, what we would call your ego strength, whatever defense mechanisms you have and your support system going in. All those will play a role in how you react when you're exposed to a trauma."
Luddington says that while we have come very far in our understanding of PTSD, there is still a lot we don't understand about the biological side of the disorder. And that means limitations in treatment and prevention.
"I don't think there is any way to prepare some of our combat troops for what they're about to see," Luddington said. "You might be able to take them out and say this is what it sounds like when bullets are flying all around you. But preparing them for seeing a burned body, or watching their fellow soldier get shot and killed right next to them? I don't think there's any preparation for that."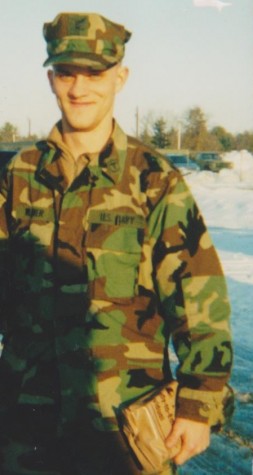 Both Weaver and Walsh said that the training they received was vital for survival during combat, but that it is undoubtedly, and maybe for good reason, extreme.
"I mean the first thing they do in boot camp is they break you down, they mentally change who you are," Weaver said.
Avoidance
Ramminger said that a mission-oriented mindset can also lead to the number one issue with treatment – avoidance.
"They are more trained to keep going," Ramminger said. "That there's no reaction, that you continue to fight for safety…. That's what interferes with treatment the most, that desire to avoid. We have people who start the treatments, and that avoidance may interfere. And they don't come back in. That is probably the biggest challenge that we face."
Walsh said many in the military attach a negative connotation to seeking medical attention.
"No one wants to go to medical, regardless," he said. "Because medical in the military is not necessarily a friendly environment. Because the rule of the job is to get you rehabilitated, recapacitated and put you back out in that position."
After his first deployment to Iraq, Walsh said he was asked to fill out a medical questionnaire about his mental state. When he arrived at the question "Do you think this deployment will have any adverse affects on you or your family?" he said he put "yes."
"Because to think that this deployment is not going to have any adverse effects would be crazy," Walsh said. "So when I circled "yes" and turned it into the lieutenant commander, he looked at it and said you can initial this box, cross it out, and circle 'no.'"
Walsh said the officer explained that if he circled "yes," he would have to stay in Iraq to receive medical attention, but if he circled "no," he could go back home where he would be free to pursue medical help on his own.
"So I'm one day away from getting on a flight and going home or one box away from staying for another three weeks on medical hold, in a country that I hate," Walsh said. "And three weeks is a lot, so I crossed that box out and I put 'no.'"
In 10 days, Walsh was back home. And six months later, Walsh and his unit were deployed to Iraq for a second tour of duty.
Self Medication
If "going to medical" was a thing to be avoided, some veterans with PTSD turn to self-medication.
"For me it started being like six o'clock in the morning. I'm up, the alarm's off and I'm not even getting in the shower yet. I'm going for the first beer in the fridge, because I just don't want to deal with the day," Walsh said. "And then I'm coming to campus just completely inebriated, just hammered to get through a class."
According to the VA, one out of every three veterans seeking treatment for substance abuse disorders also has PTSD.
The combination of avoidance and self-medication is one of the many issues driving an alarming number of veteran suicides. A 2012 VA study showed that veterans were committing suicide at a rate of 18 to 22 per day.
Seeking help
It often takes a spouse, friend or even law enforcement to recognize the problem and get help for a veteran with PTSD. For Walsh, it was just an uneasy feeling. He simply went into the Louisville VA Medical Center and sat down in the waiting area.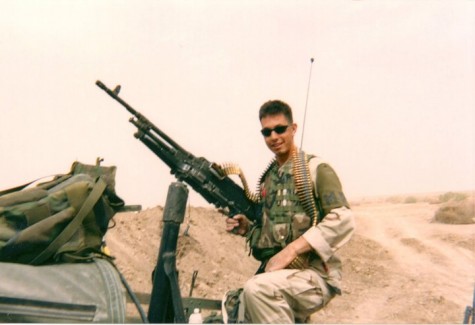 "Luckily, one of the ladies behind the counter was an old staff sergeant from the Marine Corps," he said. "She walked over and said, 'Why are you here?' I was like, 'I don't know.'
Before he walked out of the door that day, he had two prescriptions for his symptoms and an appointment for another consultation. Walsh is now currently on six prescriptions.
But Ramminger said the VA offers more than just prescriptions to battle PTSD. It uses three different evidence-based treatments. And to really make progress, she said, medication and therapy are both necessary.
"The medication has really helped with nightmares, depression and anxiety," she said. "But these treatments actually treat the illness. … And we have research to show that people maintain progress."
Both Walsh and Weaver go to the VA for treatment, but Weaver wants the VA to offer more.
"As a psychology major, I know that for therapy to work you need to be talking to your therapist at least once every two weeks. We prefer like once a week," Weaver said, "At the VA, you're lucky if you get an appointment once every eight to 10 weeks. That's not therapy; that's not helping PTSD victims. That's basically making sure they're not about to off themselves."
Nationally, the VA has caught flak for being unable to assist the increasing number of veterans seeking help. Ramminger said her department treats 30 to 40 people a day.
The Louisville VA Medical Center is building a larger facility and using technologies that allow doctors to conduct therapy over the internet. It also provides services like the PTSD Coach app, which allows patients to track their symptoms. Despite its flaws, Ramminger said, the staff is doing its best.
"Veterans utilize the skills that we teach them in therapy. We can't take away the memories. We can't remove those, and there may always be sadness about some of the traumatic events," she said. "But we give them the tools, moving forward."