Human for sale
Human trafficking is thought to be a third world problem. But selling people is big business in Kentucky and Indiana
November 3, 2014
It can turn an immigrant into a slave, a teenager into a prostitute, a boyfriend into a pimp, a child into a sex worker.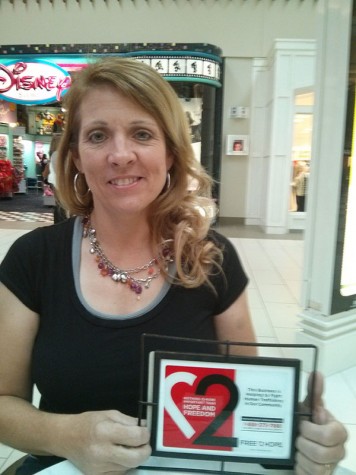 Human trafficking is often thought of as a problem only in third world countries. But 83 percent of sex trafficking victims in the U.S. are American citizens, according to the United States Department of Justice. Melissa Castellano, human
trafficking program manager at Catholic Charities of Louisville knows this statistic all too well.
"Human trafficking is incredibly prevalent. It's hard to know exactly how much is happening or exactly where it is because it's such a hidden crime, but I think it's very present," Castellano said.
In Kentucky there were at least a 160 cases of human trafficking over the past six years according to Kentucky Rescue and Restore, a Catholic Charities of Louisville project aimed at combating human trafficking in Kentucky. And in Indiana there were at least 73 cases of human trafficking from 2008 to 2012 according to the Indiana Protection for Abused and Trafficked Humans, a task force funded by the Department of Justice.
Because human trafficking comes in so many different forms, people often don't recognize it when they see it, Castellano said. In her own work she has encountered boyfriends who force their girlfriends to be strippers or prostitutes, teenage runaways who engage in survival sex and look to their pimp for protection, and sometimes she comes across the unthinkable.
"Some of the kids in Kentucky are being sold for sex by their own parents, foster parents or other relatives. They're being exchanged, kind of rented out, to get drugs and things like that," Castellano said. "They'll give the child to a pedophile or a drug dealer for a few hours in order to get money or drugs."
Amy Leenerts, founder of the Free2Hope foundation, has heard similar stories. Stories of pimps sending underaged girls into high schools to recruit more underaged girls. Gangs that stab women with needles full of heroin so they will do anything to get another high. Or "Romeo Pimps," who seduce women in college or at the mall and then blackmail them into prostitution with explicit photos.
She said that human traffickers prey on vulnerability. Whether its financial problems, immigration problems or something as simple as self confidence and independence issues. And due to a lack of awareness, many victims don't even know what's happening until its too late.
"Parents have no idea what's going on, school systems have a very limited idea of what's going on and the general public just doesn't know," Leenerts said. "They think that it's something that only happens in asian countries. They just don't have a clue how much is happening right here in our area."
While underaged girls are at the highest risk of victimization, the average age of sex trafficking victims in Kentucky is 21 years old. And Leenerts said once they've been victimized, they won't last very long, often dying from physical abuse or drug abuse around the age of 34 on average.
Leenerts takes the issue of sex trafficking very seriously. As a child, Leenerts was the victim of sexual abuse, and at 19 years old she was raped. With the help of a mentor, Leenerts came to terms with her past and knew she had to do more to help others.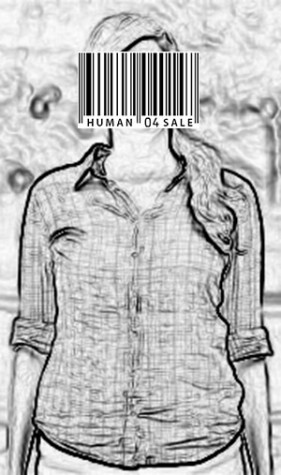 "I just knew I had to do something in that venue. And I thought the worst thing I could think of, worse than sexual abuse, worse than rape, was sex trafficking," Leenerts said. "It's taking another human being, and taking something away from them, through no choice of their own."
While Leenerts notes the importance of taking care of those who have already been victimized, she believes the most important thing to do is raise awareness so that people can avoid becoming victims in the first place. But she fears many people avoid the issue because they don't want to believe that it happens in America, which is only making things worse.
"It just gets bigger and bigger and bigger, and it seems inexhaustible. It's so prevalent and there's so much money to be made," Leenerts said. "I mean people are giving up selling drugs and guns to do this."
According to Abigal Kuzma, director of consumer protection for the Indiana attorney general's office, human trafficking is the fastest growing, and second largest criminal enterprise in the world behind the illegal gun trade. She said one of the many reasons human trafficking, and sex trafficking in particular, has been able to grow so quickly is that many people view it as a victimless crime.
"The rationalization of the person that is using this girl is 'oh these are two people voluntarily having sex'. That's not what's going on here, at all," Kuzma said. "These are people that have often lost a home, are financially stressed or drug addicted. There are a whole lot of reasons, but none of them involve 'wow this is what I want to do when I grow up'."
She said this view of commercial sex has led to a disturbing trend where sex trafficking has become a staple of big events like the Super Bowl or the Kentucky Derby. Where women are viewed as just another essential part of the party atmosphere when a big event rolls into town.
"Basically anytime you have a big event with a party atmosphere and lots of men, you've got an increase in demand for commercial sex," Kuzma said. "The Super Bowl would be one, we've got the Indy 500 every year, Brickyard 400, the NCAA tournament, all these events will be attracting that kind of crowd."
Kuzma said that they have been increasingly monitoring these events for signs of sex trafficking. But she said as long as there is a demand, there will be a supply. And that the only way we can solve the problem is by changing the way we view commercial sex and the victims of human trafficking.
Detective Michael R. Pawul of the LMPD Street Enforcement Squad agrees with Kuzma. He said this willful ignorance of the issue is particularly frustrating for LMPD because they rely mainly on tips from civilians and confidential informants to identify victims of human trafficking.
"People don't want to believe that the hispanic male putting on their roof is an illegal immigrant being exploited for labor, they just want it done for cheap," Pawul said. "It's that way with sex trafficking too, unless they're a minor or they're handcuffed to a bed or held at gunpoint, people don't think that it's sex trafficking."
And as the problem continues to grow, human trafficking operations are becoming increasingly sophisticated. In Louisville where there are large groups of immigrants who have a language and culture all their own, these trafficking rings have become almost impenetrable.
"Once you call this network they screen you to make sure you speak the part. When they've done that they'll send you to another house where they again make sure you speak the part and look the part. You pay those guys and they'll give you a chip or a marble of some sort, which you take to another location which is essentially a brothel," Pawul said.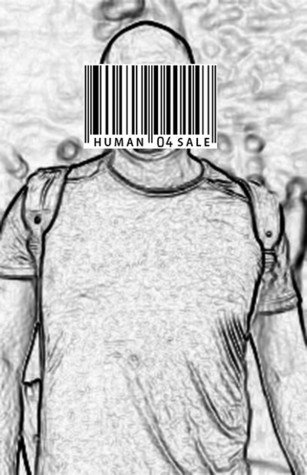 Kentucky recently passed a Human Trafficking Victims Rights Act, which among other things enables safe harbor laws, so that judges can expunge the records of those they believe to be victims of human trafficking. Pawul said this is a step in the right direction, but there is still much more that needs to be done.
Pawul was lead detective on a recent case of labor trafficking here in Louisville. A chinese restaurant owner had his workers, many of which did not speak English, living in his basement and working 14 hour shifts for only $4.80 an hour. But this was the first labor trafficking case in Jefferson county. And since many people, including the judge, didn't fully understand it, the defendant went free.
"The judge admitted in open court, 'I do believe these people are being wronged but I think its a product of their own doing,'" said Pawl.
One of the victims in the case, a chinese woman who was brought here illegally by others, was told that her children were too expensive to take care of here in America. Those that brought her here said they would take them back to China for her. She lost contact with them, and Pawul believes the children were sold either into slavery or sex slavery.
Emily Neil, a forensic nurse specialist with the University of Louisville, Kosair Charities Division of Forensic Medicine, said that many victims will usually hide the fact that they have been victimized, making it even harder to identify or prosecute the offenders.
"These victims don't come out and say they're victims. There's shame associated with it, there's control issues associated with it and they're fearful," said Neil. "Much like the victims of domestic violence don't always come out and say that they're victims. There's kind of a stigma."
Identifying victims has become increasingly important as awareness of the issue begins to grow, Neil said. As a certified sexual assault nurse examiner (SANE), she said they often look for things like fear of eye contact, evidence of malnutrition and sleep deprivation, or an inability to answer to simple questions.
"If you ask her where she is, or he is, and they can't tell you. That's a sign," said Neil. "Because what happens is these victims are transported around so much, they just lose track of where they are, literally."
Neil said there are no set protocols for dealing with this yet and that they are having to learn as they go. For now they are focusing on providing the necessary medical care, such as pregnancy and STI testing. While also contacting the proper authorities and the national hotline who keep a database on all possible cases of human trafficking. But she feels there is more to be done.
"I think we can always do more, I think there are some great organizations who are bringing this to light, and the more people that learn about it the more people can help," Neil said. "But until it's gone, we can always do more."
If you suspect someone is the victim of human trafficking call the national hotline at 1-888-373-7888. But if you believe they are in immediate danger call 911.