Ebola: what you need to know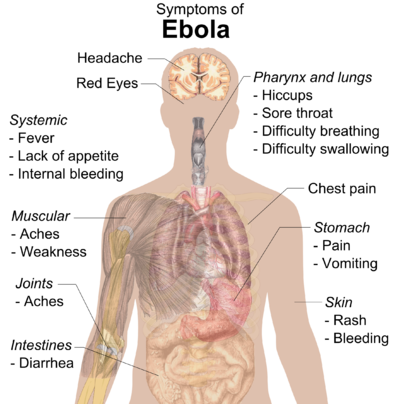 With confirmed cases of Ebola in the U.S. being reported in the news in recent weeks, The Horizon takes a look at what the IU Southeast community needs to know about the disease.
Recently, Indiana University sent out an email to students about the plan they have put in place as a precautionary measure. IU is currently developing an emergency plan should someone at one of the campuses contract the disease.
University health care providers and IU Environmental Health and Safety staff are in contact with the Centers for Disease Control and Prevention and the Indiana State Department of Health to make sure that up-to-date information and guidance are available and distributed.
IU Southeast does not have an on-campus health center, however, other on-campus health centers are preparing to deal with the illness and are in regular contact with hospitals to ensure a coordinated approach to any problems that may occur.
IU is closely monitoring conditions in West Africa and elsewhere and have the ability to contact all students who are studying abroad under IU-sponsored programs if needed.
Ebola is a disease caused by one of five different Ebola viruses, Julie Whitis, Kosair Children's Hospital nurse, said. Ebola is extremely infectious but only moderately contagious because it cannot be transmitted through the air.
According to the World Health Organization, there is no specific treatment or vaccine available and the fatality rate can be up to 90%.
"Ebola is a rare and deadly virus, first identified in 1976 in West Africa. Ebola is marked by fever and severe internal bleeding, spread through contact with infected body fluids. No FDA approved vaccine is available," Whitis said.
A person can only be infected if they have come in contact with body fluids from of infected person or contaminated objects, Whitis said.
She said symptoms of Ebola usually include weakness, fever, aches, diarrhea, vomiting and stomach pain.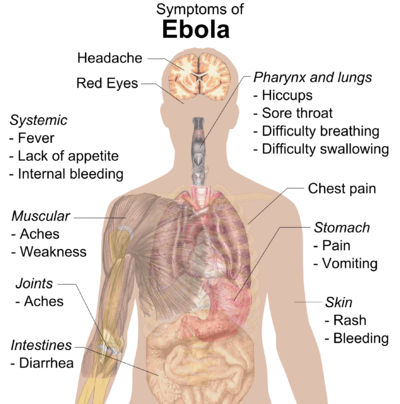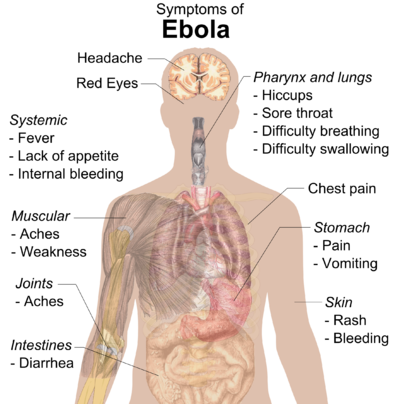 She said the media makes Ebola seem like a big threat, but that the Centers for Disease Control and Prevention states the risk of a U.S. outbreak is very low.
"Personally, I feel like the Ebola virus is of great concern to our country," Whitis said. "The local hospitals are taking it very seriously, and are getting prepared for cases in our area."
Whitis said there are many precautions to prevent Ebola, such as not traveling to infected areas.
"Not traveling to West Africa definitely especially Guinea, Liberia, and Sierra Leone. Of course, no one can go around wearing the protective gear necessary to prevent the virus," Whitis said.
Whitis said if one must travel the best thing you can do to prevent illness is good hygiene—washing hands frequently or using an alcohol-based hand sanitizer.  She said people should avoid contact with blood and bodily fluids of any person, particularly someone who is sick.
Whitis said there are other diseases Americans should be worrying about instead of Ebola—she said she believes the flu is a greater threat.
"I just read an article about the 2014 flu, and how it is related to 30,000 deaths each year. The article mainly focused on people not worrying about Ebola as much as viruses that are treatable in our own country," Whitis said.
Clara Aven, sociology sophomore, said she does not believe she will affected by the Ebola.
"The U.S. has the resources and medicine to prevent it from becoming a threat in the U.S.," she said. "I think it is a problem in foreign countries where the resources are not as readily available. I do not think it will ever become a problem here."
Unlike Aven, Evan Mix, English senior, said he thinks Ebola could affect him.
"I think it could affect me by possibly having to take another vaccine," Mix said. "My concern about Ebola is that it gives certain news organizations a topic to strike fear into the public by overblowing the situation."
Aven said she is concerned with the effect on other cultures and groups of people.
"It is always devastating to know others are suffering so much," Aven said. "Especially with my recent trip to Africa, I feel a huge connection to the people I met."
IU has created a website that provides the latest updates, guidance and university practices as they pertain to the Ebola outbreak. The information can be found at http://ebola.iu.edu.