Prescription Pot
Kentuckians for Medical Marijuana is on a mission to educate others about the medicinal benefits of marijuana
December 1, 2014
2007 is the year that changed Jamie Montalvo's life. Suffering from muscle pain and spasms, he was diagnosed with multiple sclerosis, a disease that attacks the protective layer around your nerves.
After being put on what appeared to be every medication possible and undergoing chemotherapy, nothing seemed to help Montalvo's condition.
Except for marijuana.
"I was prescribed tons of different medications, including chemotherapy, but nothing worked as well as cannabis. It is extremely beneficial to alleviate pain," Montalvo said.
Founder of Kentuckians for Medical Marijuana, Montalvo is currently on six different medications for his MS that he does not want to be on and do not help in the same way that cannabis helped him.
After a number of failed medications and treatments, Montalvo took it upon himself to cultivate his own source of cannabis at home.
"It helped my neuropathy, and I used it to get off of the other 12-13 medications I was on," he said.
Montalvo started Kentuckians for Medical Marijuana by himself in the Spring of 2012 after he was forced to stop growing his own source of marijuana and was put on probation.
Since then, he has been fighting for the legalization of cannabis for medical purposes.
Officially established as an organization in June 2013, Kentuckians for Medical Marijuana (KY4MM) is, according to their website, a "registered non-profit organization working to bring a better quality of life to patients and untapped industry to the state of Kentucky."
According to their mission statement, KY4MM strives to provide information that is backed by research to educate others in the community about the medical benefits of marijuana.
Montalvo said that they are still a small organization, staffed by fellow patients and volunteers. But, many patients have a fear of coming forward about their use of cannabis.
"A lot of citizens fear coming forward because they have a fear of being put on a watch list for supporting [medical marijuana]," he said.
The National Institute on Drug Abuse states that some of the active chemicals in marijuana, a group of chemicals related to delta-9-tetrahydrocannabinol (THC), known as cannabinoids, have been found to reduce nausea, and control pain and seizures.
There are currently a few different medications that contain cannabinoids.
In the United Kingdom, Sativex has been approved, which helps with the treatment of multiple sclerosis, contains both THC and cannabidiol (CBD).
Dronabinol, an FDA-approved drug that contains THC, is used to treat nausea caused by chemotherapy and extreme weight loss caused by AIDS.
Nabilone, another FDA-approved drug, contains a cannabinoid that is similar to THC, and is used for the same purposes as Dronabinol.
Lastly, Epidiolex, a CBD-based drug that has been created to treat forms of childhood epilepsy, according to the Institute.
Montalvo, who asked his pain management doctor for Dronabinol during his chemotherapy, thinks that doctors may be afraid to prescribe such medications.
"She was hesitant, stating that it was too difficult for her to prescribe it to me," he said. "Seems many Kentucky doctors are afraid to prescribe them even when patients are going through chemo."
Medical marijuana can not only help patients who are suffering from extreme pain or chemotherapy, but it can also assist patients who are nearing the end of their lives.
Dr. Tina Bradley, associate medical director of Gentiva Hospice and Clark Memorial Hospital physician, said that as a hospice physician she often sees patients that have a difficult time managing pain at the end of their lives.
"Oftentimes, these patients can experience undesirable side effects from the traditional narcotic pain medications that we used to treat pain," Bradley said.
"
[It will] create jobs, because you need dispensary and cultivation agents to grow it, as well as facility agents to check the quality of it."
— Jamie Montalvo, founder of Kentuckians for Medical Marijuana
Bradley defines medical marijuana as the use of marijuana recommended by a physician for the treatment of a medical condition or symptoms uncontrolled by other modalities.
"[It may be used for] pain management, nausea and vomiting, anorexia, seizure disorder, muscle spasms, PTSD, mood disorder, MS and anxiety disorder," Bradley said.
Bradley also said that medical marijuana might be used or prescribed when traditional therapy has failed to control symptoms or has caused unwanted side effects.
As of 2014, 23 states and Washington, D.C., have legalized the use of marijuana for medical purposes.
Montalvo said that medical marijuana is an alternative for patients whose medication is no longer working and are out of other options.
"[We want to] provide safe access for patients. To allow safety facilities at compassion centers to check the cannabis and make sure it is safe and easier for patients to get it," Montalvo said of KY4MM.
Bradley said that though street marijuana is fairly easily obtainable, it is not FDA regulated.
"When bought illegally, you do not know for sure the purity of the drug," she said.
If medical marijuana were to become legal in Kentucky, Montalvo said that it would help at least 150,000 Kentucky citizens.
"It produces a better quality of life," he said. "[It will] create jobs, because you need dispensary and cultivation agents to grow it, as well as facility agents to check the quality of it."
Montalvo said that over 10,000 jobs were created in Colorado when cannabis was legalized there, which he said produces savings for the judicial system.
In Indiana, the Marijuana Policy Project states that there has been little progress in improving the laws surrounding marijuana.
Medical marijuana is not currently prescribed in Indiana, Bradley said.
Senate Bill 314 was recently introduced in Indiana and would have authorized the licensed cultivation and production of industrial hemp and changed the current criminal penalties in Indiana for the possession of marijuana.
The bill, created by Sen. Karen Tallian (D-Portage), did not receive a hearing or a vote this year.
"Several states have enacted laws, practices or codes to allow sales of marijuana through regulated sales-outlets for medical purposes," said Carole Nowicke, research associate at IU Bloomington's Department of Applied Health Science.
However, there are those who oppose the legalization of marijuana in general.
Kevin Sabet, former senior advisor at the White House Office of National Drug Control Policy, recently wrote an article on his website discussing the issue.
"Legalization threatens to further contribute to disproportionate health outcomes among minorities, all the while creating a massive new industry – Big Tobacco 2.0 – intent on addicting the most vulnerable in society," Sabet writes.
Some may also worry that as with any other drug, medical marijuana may become abused among patients.
"Some patients will use drugs as intended, others will use more than prescribed. Marijuana was not always illegal, and neither were opium and cocaine. You can find both in prescriptions and patent medicine in the 19th century," Nowicke said.
After the criminal issues surrounding Montalvo's cultivation of cannabis, such as the possibility of years in prison and the loss of custody of his child, he said he wanted to find out the medical reasons for using marijuana as a form of medication.
As a double major in biology and chemistry at the University of Louisville, Montalvo had to leave school because of his medical condition.
After his formal diagnosis two years later, he began to use cannabis to get relief from the side effects of MS.
"It reduced my pain, it helped me sleep and to stay asleep. It reduced my muscle spasms, and took away the symptoms of the chemotherapy I was going through," he said. "It helped with the inflammation caused by multiple sclerosis and helped me to be able to move my limbs."
Medical marijuana has not only been helpful to Montalvo in reducing the symptoms of multiple sclerosis, but has also been found to have effects in the treatment of brain cancer.
In a recent article by the Washington Post and a study published in Molecular Cancer Therapeutics, researchers found that cannabinoids could play a role in treating one of the most aggressive cancers in adults.
Cannabinoids, according to the article, are the active components of the cannabis plant, and have been licensed for medical use.
The article also said recent studies have shown that some cannabinoids have potent anti-cancer action.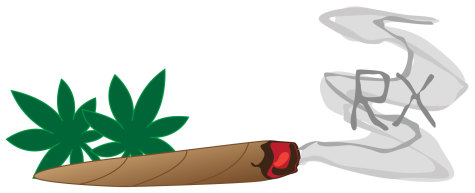 Nature Review's cancer journal defines cannabinoids as a potential anticancer agent by helping to reduce nausea, vomiting, and pain.
The journal also states that these compounds may hinder the growth of tumors.
"It is used quite commonly to help side effects but not something that we are able to really prescribe," Dr. Donald Miller, director of the James Graham Brown Cancer Center in Louisville, said.
Montalvo, who has done research on the medical uses of marijuana, said that a federal patent, established in October 2003 on cannabis, recognizes it as an antioxidant that is useful for diseases.
It claims that some antioxidant properties have been discovered in these cannabinoids, which makes them able to assist in treating a number of diseases.
Miller suggests that more research needs to be done on the topic.
"It is very effective for some but not effective at all for others. It is difficult to tell because every patient is so different," he said.
According to Nowicke, there is not much research available on medical marijuana because it is difficult to get funding for conducting studies with such illegal substances.
"There are many anecdotal reports on the efficiency of marijuana for purposes of pain," she said. "[But] it's hard to study what the effective dose of a drug is if the drug is not a stable entity."
Bradley also thinks that there is a lack of research. She said that more needs to be done to define the uses of medical marijuana, though it may be used sometime in the future when it comes to pain management.
"More research is clearly needed to define the potential uses of medical marijuana and also to look at possible long-term side effects of chronic use," she said. "There have been only a few studies that have found that marijuana can be helpful in the treatment of neuropathic pain, pain caused by damaged nerves, but the results were not statistically significant."