Love at first swipe: A Tinderella story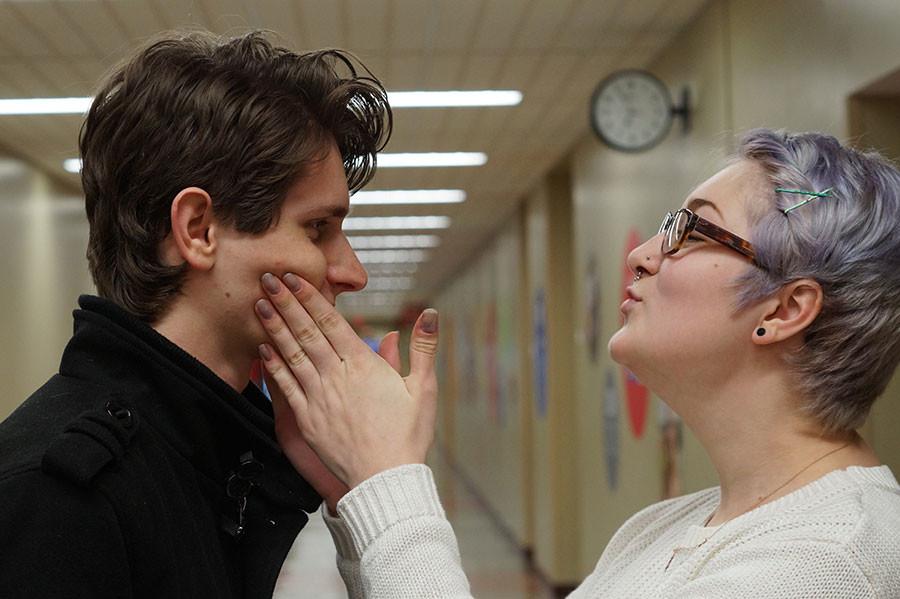 Tinder is a hotbed of dating activity from hook ups to hot dates.
In the digital age it's not always clear what the intention of the online dater is. What is clear however is that it works — in some capacity. Tinder is an online dating app that allows you to see a series of pictures and a small biography of another person before you choose to swipe right or left. If you swipe right, you liked the minuscule information you were given about your potential match.
A screen will pop up if that person swiped right on you as well, which enables you to contact one another through Tinder's chat room.
If you swipe left, you were less than impressed with what that person had to offer and you continue to look through the people on the app closest to your current location.
Julie Schubert, sociology graduate student, believes the app causes less anxiety for the dating scene.
"If you didn't like them you never have to see them again. You can delete them and move on," Schubert said.
Tess Hill, a computer science sophomore, met her match last week. They chatted on Tinder and realized they had a class together. He decided to visit her during her work break at Qdoba.
"I made him a burrito so basically we're getting married," Hill said.
Then there are matches that lead to more substantial relationships.
Spencer Korcz, theater junior, and Jessica James, psychology sophomore, met on Tinder, a fact that James still hides from her parents.
"My parents still don't know how we met. If I told them I would get a lecture about the danger of meeting strangers," James said.
They both got the app because they were bored. Korcz had a few chats with some girls before James but nothing substantial and James didn't find any success until she was matched with Korcz.
She was swiping left until she saw Korcz.
"He was cute, and then I read his bio, he seemed weird, but the good kind of weird. That's when I swiped right," she said. Korcz thought she was cute, which is why he swiped right. It was a match made in Tinder heaven.
They proceeded to chat on the app for about a week and met up at a show Korcz was performing in.
"It was really nerve-wracking meeting someone you've only spoken to online in person, but after a while it didn't matter anymore," James said.
They have been dating ever since.
"It doesn't feel like we actually met online. Since we live together our relationship just feels normal," James said.
They both still have Tinder accounts.
"We use it to have Tinder wars. We both create new accounts and see who can get the most matches. I won with about 700 matches and Spencer had around 150," James explained.
The couple has been together for six months and they say they owe it all to Tinder.
While there are a multitude of ways to use Tinder and varied outcomes, it has one result in common; it creates a spark between a couple, if only for a moment.
About the Writer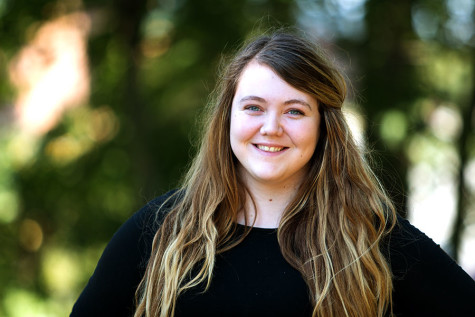 Kaetln Harrison, Staff Reporter (Fall, Spring 2015)
Hi! My name is Kate Harrison. I'm a staff reporter for the Horizon and an English and Journalism major at IUS. I'm also the Member at Large for my sorority,...