Music From the Hart
The Hart Strings, a local band with IU Southeast members try to stay true to their Southern Indiana roots.
The band mates march along the edge of an Indiana cornfield while the harmonious sounds of stringed instruments combine to create a folk rock melody.
This is one of the scenes to 'The Hart Strings' first music video for their song, "Sharp."
The Hart Strings; Ted Hartog (keyboard, guitar, banjo, vocals), Andrew Wehmueller (guitar, bass, mandolin, vocals), Hunter Mulkey (bass), Joseph Berger (drums), and Josh Druin (violin, guitar, banjo, vocals), come from Georgetown, Indiana.
Ted Hartog, lead singer of The Hart Strings,  originally formed the band with some friends from high school.
"I wanted people to play music with and I'd been writing music since 7th grade, so I grabbed a couple of my friends from the orchestra and we formed a folk trio," Hartog said.
Josh Druin, audio production sophomore, revealed his journey with the band and how he has made music his life.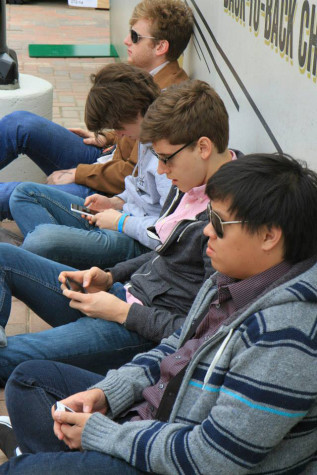 Druin began his musical career at an early age.
"I started playing guitar when I was around five years old and violin when I was nine," Druin said. "Music pretty much is my life. It has always been my passion. It's a hobby, but at the same time it's a job and a part of school for me."
Druin began his journey with 'The Hart Strings,' in high school when an opportunity came to him by filling in for their original violinist when he was busy.
"I have been playing with The Hart Strings since 2012 but I wasn't actually in the band yet," he said.
"My friend Gannon Yeaton was the first violinist, but he had a busy schedule so I would occasionally fill in for him. I continued to fill in for him until they decided it was best that I become a permanent member," Druin said.
A membership he is grateful for because of the experiences he has had.
"A bunch of opportunities have opened up for me because of my involvement with The Hart Strings," Druin said. "I've played numerous shows around this regional area, we've done many shows that pay very well, and shows for very large audiences."
One of these opportunities allowed he and the band to gain recognition from famous musicians.
"The Grammy Gig of a Lifetime competition was pretty much a contest we entered, to win a chance to play a huge show, at Club Nokia, opening for The Neighborhood during Grammys week," he said.
"We were chosen by a few judges, including Fall Out Boy, and we made it into the top 40," Druin explained.
"After that, our fans were to help us by tweeting (which counted as a vote). There were certain points in time where we would check and we were in 3rd place out of the 40. We didn't end up winning but it was awesome how all of our fans came together and helped us so much."
The fans love the music and appreciate the hard work they put into making it.
Jessica Forbes, English senior, admires their originality.
"I like their originality and the diversity of their songs. You can tell they really care about, and put a lot of effort into their music," Forbes said.
Druin is also appreciative of the opportunity to tour with the band.
"Touring with the band is pretty great but very tiring at the same time. Last summer we did a two-week tour and we got a lot of exposure and attention, but I was totally worn out by the end of it," he said.
"This summer we are touring again. We're still finalizing some of the dates but it's going to be around a month long. We'll be going to a lot of different places including Michigan, Pennsylvania, New
York, Alabama, North Carolina and quite a few other places," he said.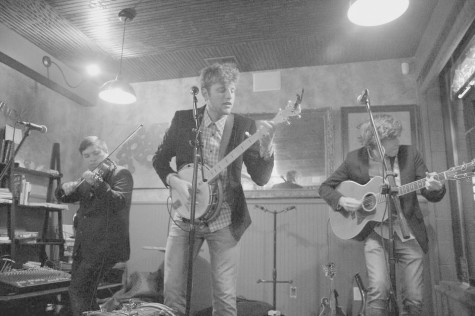 While Druin's main involvement is playing the violin, he does help with the overall aesthetic of the music.
"I don't personally write any of the songs. Most of the time, Ted comes in with an idea or a basic outline of a song and everyone else adds our own parts. Sometimes we give input for different ideas or changes," Druin said.
"We have a song called 'Indiana.' It started out as a sentimental and mellow song, reminiscent of The Avett Brothers, but I had the idea to change it to double speed so it would be more like a fast bluegrass tune," he said.
"We've pretty much played it that way ever since and it's a fan favorite because it's pretty exciting and fun for us to play."
Hartog stressed the importance songwriting plays in their music and how the band keeps things unique.
"We are an indie rock group with some pop influences. We've still kept the main focus on songwriting as a craft, but the instrumentation is more along the lines of Ben Folds Five and not so much Avett or Old Crow," Hartog said.
"We're all multi-instrumentalists which allows us to take songs in a lot of different directions, so it's nice to not have those kinds of boundaries as a band."
While Hartog now lives in Nashville and the band tours all over the country they stay loyal to their roots.
"Being from this area really removed a lot of the pressure of being in a band that might exist in bigger cities. We're free to write what we want and not get too bogged down by a lot of distractions," Hartog said.
"Now that I live in Nashville, I've gotten the benefit of being around so many great songwriters and learning a lot, while also having a home base that I can go to escape it all for a bit," Hartog said.
This loyalty is evident in their music. Each song has an element of bluegrass roots and one of their songs from their most recent album is titled "Indiana," and it's clear that's where their heart is.
About the Writer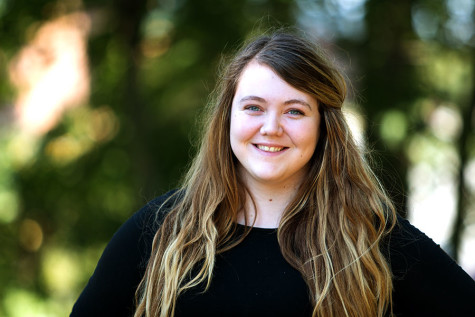 Kaetln Harrison, Staff Reporter (Fall, Spring 2015)
Hi! My name is Kate Harrison. I'm a staff reporter for the Horizon and an English and Journalism major at IUS. I'm also the Member at Large for my sorority,...