IUS Volleyball Wins Home Opener in Straight Sets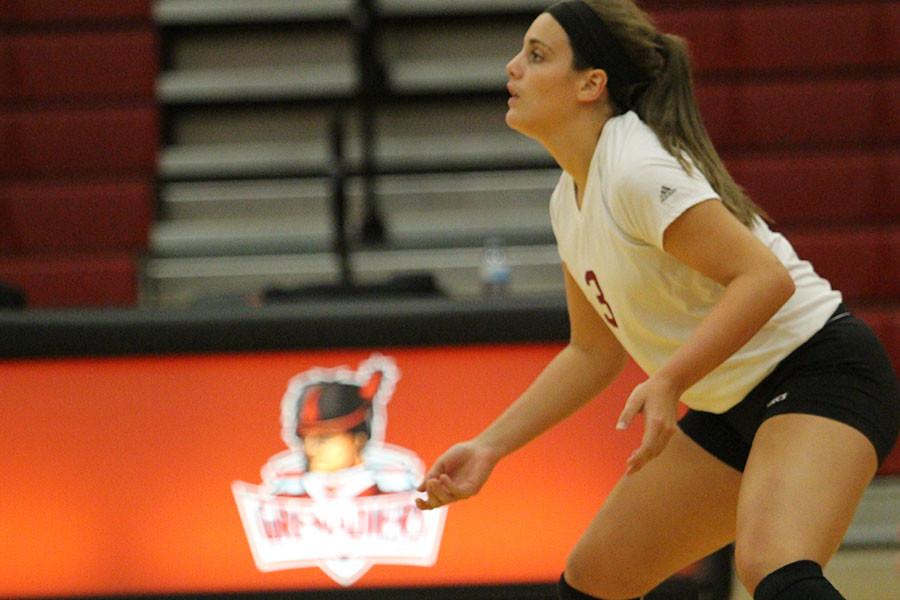 The IUS volleyball team played their first home game of the season Thursday, Sept. 3. The Grenadiers beat the Spalding University Golden Eagles decisively in straight sets (25-14, 25-18, 25-23).
The Grenadiers looked great in front of their home crowd. They handled the pressure of the game very well for such a young team, according to head coach Eric Brian.
"All the girls handled this game very well," Brian said. "They played well when it was time for the lights to come on."
The Grenadiers had a great night sharing the ball and setting it where they wanted to. Hannah Barker, junior setter, led the game with 28 assists. Barker takes over as the main setter for the team this season after the departure of senior Meaghen Tompkins last season.
Three main middle backs held down the front row against the Golden Eagles. Freshmen Monica Loftus and Hannah Joly, and sophomore Michala Beasley all led the Grenadiers with eight kills each.
During crunch time though, the Grenadiers really stepped it up on the defensive side of the net. They shut down the Golden Eagle's attack with 11 total blocks as a team. Four of those blocks came from Katie Fischer, junior middle blocker, to lead the team.
"As a team we played well together," Barker said. "We definitely needed that win. It gave us confidence."
The Grenadiers officially started their regular season last weekend on the road in the Lindsey Wilson Classic. The team struggled during the tournament, losing three of four games. This win against Spalding shows promise for a young Grenadier team for rest of the season though.
"The beginning of the season didn't go as planned, but we are exactly where we want to be for the rest of the season," Brian said.
The Grenadiers will travel on the road next to face Cincinnati Christian University on Tuesday, Sept. 8 at 7 p.m. Their next home game is on Thursday, Sept. 10 at 7 p.m. against IU East.
About the Contributor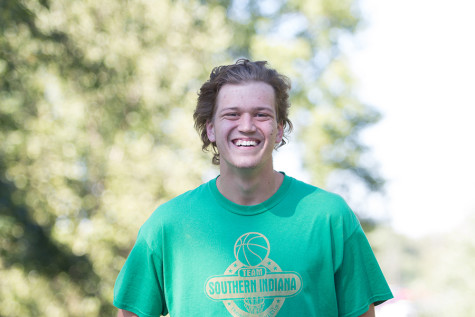 Parker Henes, Sports Editor (Spring 2016); Staff Reporter (Fall 2015; Fall 2014)
My parents called me Parker in the wonderful year of 1993. Fun fact, every five years my birthday is on a Friday the 13th. I am passionate about sports...