New assistant brings AAU background to team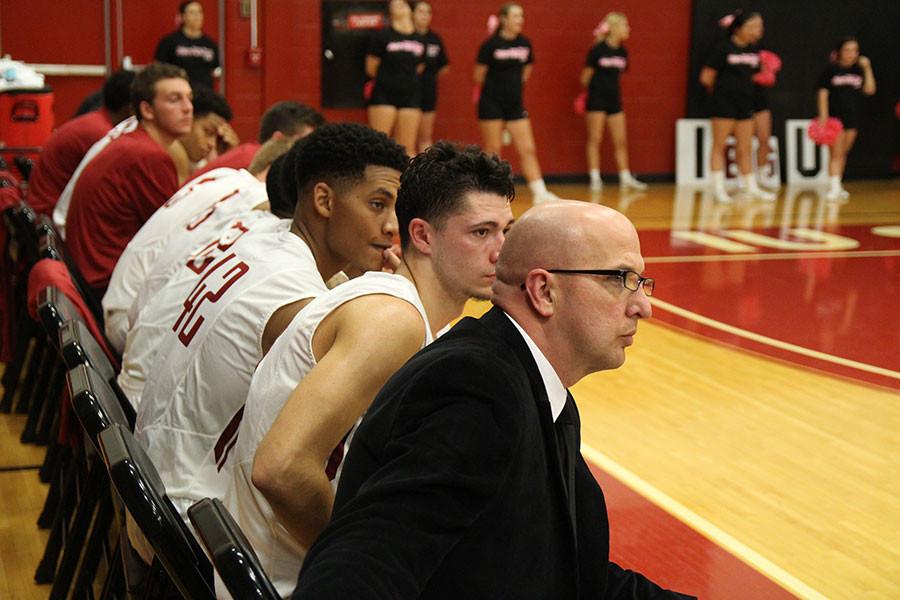 IU Southeast hired a new assistant coach to the men's basketball team in the middle of the 2015 season.
Jay Jones has spent his whole life playing and teaching basketball. He played high school ball at Male High School, and after graduating, he went into the military. Jones played basketball for a couple of years while being in the army, and then went to play basketball at the collegiate level.
"Basketball was just the beginning," Jones said. "I played basketball, football and ran a little track in my day."
Playing basketball was just the tip of the iceberg for Jones. He said that coaching and helping kids were something he always wanted to do.
After coaching for two years at Valley High School, Jones said that he needed a change. So, he took the coaching position at Southern High School. Jones coached high school basketball for five years. After that, he decided that he wanted to create a team of his own.
In 2010, Jones started the Louisville Prospects team, an Amateur Athletic Union (AAU) team that consists of players enrolled in or graduating from high school that are interested in prolonging their sports career.
Most of the AAU teams travel to different states to play in tournaments, just like a university team would. Later on, the teams attend the Adidas Classic in Indianapolis and the Annual AAU National Tournament in Florida.
AAU players will play other teams that are in their same age groups, so younger teams don't go up against college level players.
Jones said that this is designed to get the high school players familiar and prepared to play at the collegiate level and it's also good for the player's skill development.
Jacob Mills, sophomore guard for the Grenadiers, played for Jones during his senior season.
Mills said that Jones' main focus was getting his players to the next level.
"The team I was on, everyone went to the next level, whether it was a huge Division I or a junior college," Mills said.
"
I am excited to bring what I know to the table."
— Jay Jones, assistant coach
Kenton Aubrey, one of Jones' assistant coaches, is an alum from IU Southeast who played basketball for the Grenadiers and has been a part of the Louisville Prospects for four years.
Aubrey said that through the Prospects, a very high percentage of the players go on to play some type of collegiate basketball. One year, the Prospects split into two twelve men teams.
Aubrey said that 22 of the 24 players from those teams played college basketball.
According to Jones, they have created about eight million dollars in scholarships.
"This team is a stepping stone in athlete's basketball careers," Jones said. "The Prospects just gets the players ready for the real test called college."
This very team is how Jones met Wiley Brown, the head coach of the Grenadiers.
Jones said that he and Brown knew each other indirectly. Jones ran the high school AAU team that Brown tried to recruit players from to come play for IU Southeast.
Brown said that recruiting is hard enough, but having AAU teams that prepare the kids for the next level helps the player and the team they go on to play for.
Brown is also in favor of the AAU teams. He also started his own AAU team, which his son currently plays on.
The Ville is Brown's AAU team. His team is on it's 13th year and has produced players like Jack Levitch and Ramon Spalding.
Brown said that starting this team back up is beneficial for a younger team because it builds relationships that he said are a lifetime bond.
"I started this team back up for the kids to have when they are not playing during the summer," Brown said. "It also keeps them in shape for when the school season starts back up."
Brown said that when you are a coach it is a good thing to get as many connections as you can, such as Jones. Contacts make it easier to recruit, which Brown said is the most important thing during the offseason.
Brown said that Jones is a good recruiter not only because of his AAU team, but because he knows the local high school talent.
Brown stated that Jones' experience will help the Grenadiers this season.
Mills said that Jones' experience will help the team out this year, and he will bring a great deal of positivity to the team.
"Coach Jones knows how to manage the game and knows what plays we need to be in to be successful," Mills said.
Mills said he is excited to be reunited with his former coach.
"I am excited to bring what I know to the table," Jones said.
The Grenadiers lost their first two games of the season, but look to bounce back as they travel to University of the Cumberlands on Tuesday and a weekend road trip in the Kentucky Christian Classic. Jones is ready to begin this year coaching.
About the Contributors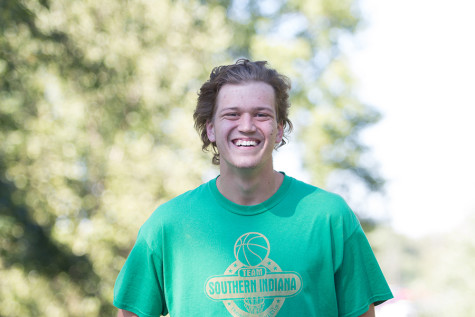 Parker Henes, Sports Editor (Spring 2016); Staff Reporter (Fall 2015; Fall 2014)
My parents called me Parker in the wonderful year of 1993. Fun fact, every five years my birthday is on a Friday the 13th. I am passionate about sports...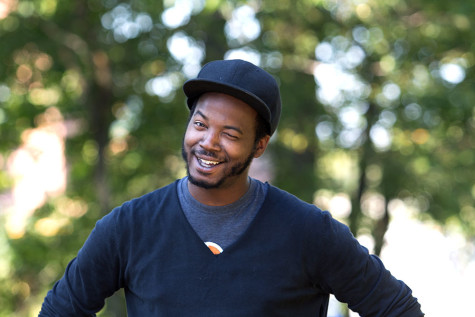 Paul Robey, Web and Digital Media Coordinator (Spring 2016); Photographer (Fall 2015)
Paul Robey was born in Louisville Ky. He is a non-traditional student completing a BFA. He joined the staff of the Horizon in 2015 as a volunteer photographer....