Faces of IUS
Jamie Hoke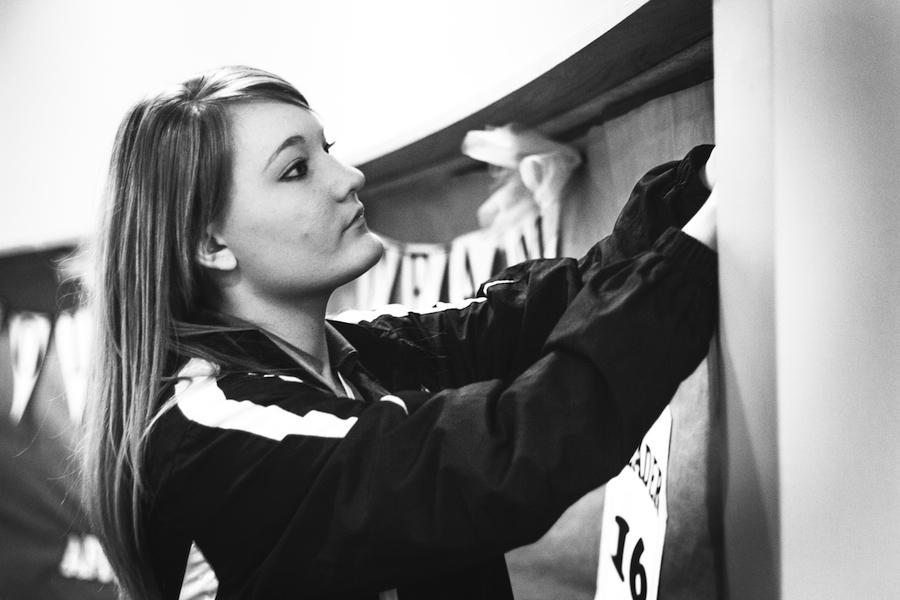 Jamie was out in the hallway the week before classes setting up a banner for the Crimson Crew. The Crew will have a booth there recruiting new members during the first week of classes.
"
"The Crimson Crew does a lot to assist students and their families who are new to IUS. It's also a great opportunity to grow leadership skills and make lots of new friends.""
— Jamie Hoke
Katlyn Stephenson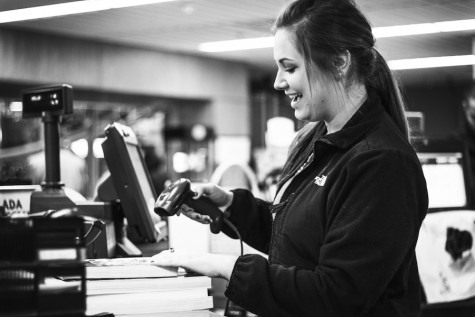 Katlyn was helping to check out a long line of students who were getting their books before the semester began.
"
"My piece of advice to students would be to order your books online. It gets crazy in here, and ordering online keeps you from having to wait in a long line. You can either pick them up at the bookstore or get them sent to your house.""
— Katlyn Stephenson