Spring sports return to IU Southeast
A preview of the upcoming baseball and softball seasons at IU Southeast.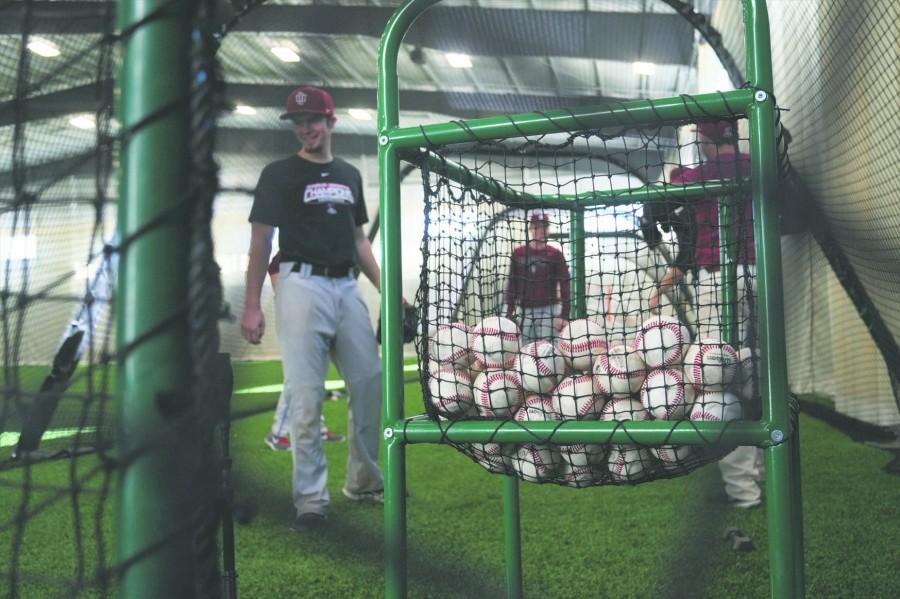 Smell the fresh cut grass in the air. Spring season is sneaking up on the IU Southeast campus.
That means that Grenadier baseball and softball season is among us. Grab your hot dogs and a nice cold soda and get ready for some IUS baseball and softball.
Both teams are coming off of championship runs last season, but lost to the same team in the championship back to back, Rio Grande.
The baseball team is coming off a 38-17 record and a seventh consecutive Kentucky Intercollegiate Athletic Conference Tournament appearance.
The Grenadiers are preseason picked third according to the KIAC coaches poll. They are returning 16 players from last season's KIAC runner up roster.
"I thought last season was awesome," head coach Ben Reel said. "The team chemistry was I think what propelled our season."
Reel said that this year's team is better than last years team.
He said last year's team was built around their speed, defense and pitching while this year's team has less speed but more big hitters.
One hitter returning for the Grenadiers is senior outfielder Logan Coughlin. Coughlin is a member of the preseason NAIA All-American team and the reigning KIAC player of the year.
Last season Coughlin reached base 114 times, hit six triples, eight home runs and had a .600 slugging percentage, which lead the KIAC conference.
Joining Coughlin in the outfield will be Kainin Lewis, a junior transfer from Ancilla Community College. He said he has personal goals he plans on fulfilling at IUS.
"I want to take better approaches at the plate," Lewis said. "Another personal goal would be just to have fun."
As for goals for the team, Reel made it clear what he wishes to accomplish this season.
"I want us to reach our full potential," he said. "We cannot control how things end, what we can control is how we prepare every day. Our guys have worked extremely hard."
Reel believes that they can make some noise again in the postseason.
"Reaching our full potential I think would include a conference championship and getting back into the National Tournament," Reel said.
The baseball team had a home record of 19-10 last season. Their first home game is a double header on Feb. 26 against Huntington University.
Right across the street from the baseball field is the softball field. They will also be in action as the school enters it's spring season.
The IUS softball team is coming off a 29-7 overall record last season and runner up in the KIAC championship last season.
Unlike Reel, head coach Joe Witten will be seeing new faces in the dugouts this season.
Of the 12 active players on the roster, nine are freshman.
"We had a very talented group last season and we have a young talented group this year," Witten said.
One player that has some experience with the organization is senior infielder and team captain, Brookelyn Visker.
Last season Visker won KIAC Player of the Week twice and finished the season hitting .384 with four home runs and 28 runs batted in.
"I want to go out with a bang," Visker said. "It's my senior year. I just want to have fun with it."
For Visker, being a team captain is a different role. "You don't want to put too much pressure on yourself but you do have responsibilities as team captain," she said.
As for Witten, he said he wants his senior players to show the freshman the ropes.
"The experience from the older girls and having them help guide and control the emotion of the younger girls is important this season," he said.
Witten also talked about the energy of this group of girls taking the field this season.
"We have a very high energy group that's excited about playing," Witten said. "I like the way our pitchers have poise and confidence."
However, Witten said he is not worried about his young team and young pitchers.
"We have three freshman pitchers and one sophomore, but they really are more mature then freshman," he said.
Last season, the softball team had a winning record at home, winning 19 games and losing three.
The first game is against Cardinal Stritch University at noon and will be followed by a matchup against the number 24 ranked team in the NAIA, Indiana Wesleyan.
About the Writer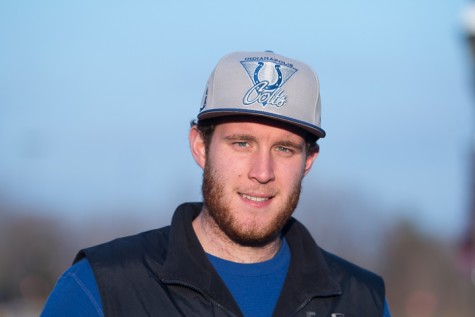 Les Abbott, Volunteer (Spring 2017) Sports Editor (Fall 2016) ;Staff Reporter (Spring 2016)
Hi. I'm Les Abbott. I am a journalism student at IUS. I am looking to use my degree to go in the sports journalism field. Sports are the only thing I...