IUS athletes take on new challenges
Playing college sports usually means student athletes play four years of one sport before graduation. Here at IU Southeast, things can be a little different.
The next two semesters will have senior forward for the IUS men's basketball team Jordan Thompson and senior forward for the IUS women's basketball team Mary Dye playing a different sport than basketball.
According to Athletic Director Joe Glover, student athletes are allowed to play in ten semester, equaling out to five total year.
"You can play up to five years in the NAIA," Glover said. "As long as you are full time in school."
However, Glover said student athletes are not allowed to play on the same team for more than four years. He said the last semester that you are eligible has to be with another team.
Students that go to the IU southeast basketball games are familiar with Dye and Thompson.
Both seniors have already had their senior day on the court.
Dye, who was a forward on the IU Southeast women's basketball team, played three years at IUS. In her senior season at IU Southeast, she averaged a double-double, 15 points per game and ten rebounds.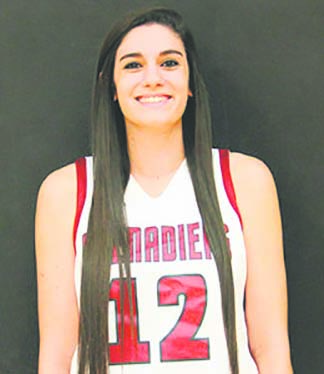 She ended her basketball career making the KIAC All-conference First Team.
Before that, Dye said she wasted a year at Bellarmine University.
Dye said her next step is to play a sport that she also loves.
This coming fall, she will play middle blocker for the IU Southeast volleyball team.
Entering college, athletes are allotted 10 semesters of eligibility also known as four years or seasons of one sport, and during your tenth semester you're allowed to play another sport.
Dye said she's always had a love for volleyball, but when it came to choose which sport to play in college, basketball prevailed.
She said choosing which sport to play in college was one of the hardest decisions that she's ever had to make.
Dye said she played volleyball up until her senior year in high school.
"I've missed volleyball," Dye said. "It's been too long."
She said that she's been playing both sports since second grade.
"I've always been told that I was better at basketball than volleyball," Dye said. "I love them both so much."
This year's baseball team's bullpen will be joined by Thompson as a relief pitcher.
Thompson averaged three points a game and grabbed 121 rebounds. Thompson was also on the team when the Grenadiers went to the NAIA Final Four in 2013.
Thompson said that the two teams are pretty much alike. He said the only thing that is different is the coaching styles.
"The teams joke around just like every team does," Thompson said.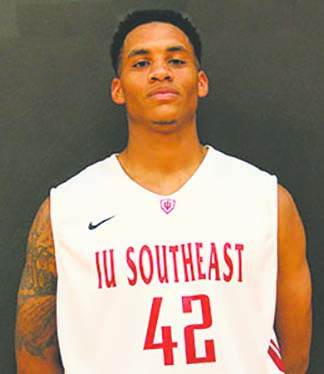 "To me, I feel like being a team player is everything when it comes to sports, especially for a team sport."
Thompson's journey to two sports was a little bit different that Dye's.
Thompson said he had to pick up a minor just to play this semester.
"I am on my last class for my bachelors degree in psychology," Thompson said.
"So I just decided to pick up a minor in recreation which requires 17 credit hours to complete."
Glover said he is glad to see students starting to crossover sports.
"I am excited for these two for doing what they love," Glover said. "This will not only help themselves, but it will help their respected programs."