Remembering Ali
IUS students and faculty share memories of Ali and his career
On June 3, 2016 the world said goodbye to one of the most memorable names of the 21st century when Muhammad Ali passed away at the age of 74 in a Scottsdale, Arizona hospital.
Ali, birth name Cassius Clay, was born in Louisville, Kentucky on January 17, 1942. He began boxing when he was 12 years old and trained with a former boxer, Archie Moore. Moore would eventually partner with another trainer, Angelo Dundee in 1960. Dundee would be in Ali's corner for all but two of his fights.
Ali would ultimately finish his professional career with a record of 56-5 with 37 wins coming by knockout. In the 1960 Olympics in Rome, Ali won the gold medal in the light heavyweight category.
To this day Ali is the only boxer to win the lineal heavyweight title 3 times.
Louisville's Muhammad Ali Center, opened in 2005, celebrating that record, his legacy and other moments from his career, such as his 7 round TKO of Sonny Liston in the 1963 heavyweight championship and his two unanimous decisions against Joe Frazier.
Despite the many matches Ali took part in over his near thirty year career, one of Ali's greatest fights took place entirely outside the ring.
In 1966 he converted to the religion of Islam and changed his name from Cassius Clay to Muhammad Ali.
In March of the same year he was chosen in the United States Military draft to participate in the Vietnam War. Ali refused to have anything to do with the war in Vietnam because his religion permitted participating in war unless given permission by Allah. Ali also said he refused to serve as a figure of war for a country that did not grant him equal rights.
"My enemy the white people, not Viet Cong or Chinese or Japanese. You my opposer when I want freedom. You my opposer when I want justice. You my opposer when I want equality," Ali said at the time. "You want me to go somewhere and fight, but you won't even stand up for me at home?"
He was sentenced to 5 years in prison for this refusal and stripped of his medals and titles. However, 4 years into his sentence, in the Supreme Court case "Clay vs the US," the court overturned
Ali's punishment and set him free.
According to students and faculty here at IU Southeast, the contributions Ali made outside of the ring still remain impactful to this day.
Demetrius Stanton, education junior and a Louisville native, said Ali touched a lot of lives in and out of the Louisville community.
"Not too many people come out of Louisville that are on the big stage," Stanton said. "He touched a lot of lives. He loved to be involved and help other people."
Denny Williams, deputy director of athletics, also said he believes Ali's legacy is cemented in much more than his Boxing career.
"Honestly I don't think it's much of his boxing career that I remember him by," Williams said. "Growing up in Louisville, everybody knew who he was outside of the ring. What he did for the community with the Ali Center and every charity he donated to. He was more than just a boxer. He was a great person."
Williams also said because of his age he doesn't have some of the criticisms others do about how Ali handled being selected in the draft.
"When I was old enough to know who he was and what he was about I was in 6th grade and did a speech on him," Williams said. "And his boxing career was over by that time."
Williams said what sticks with him is all the good Ali did in his post-boxing career.
"There was a lot of people that he touched," Williams said. "He wasn't that celebrity who would shy away from who he is or where he was from. I'm sure there are others that may not respect as much because of the military thing, but it's all about the man you become and not who you were."
About the Contributors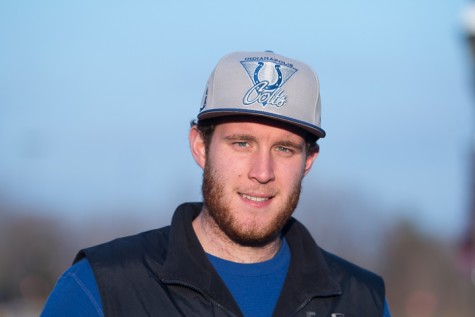 Les Abbott, Volunteer (Spring 2017) Sports Editor (Fall 2016) ;Staff Reporter (Spring 2016)
Hi. I'm Les Abbott. I am a journalism student at IUS. I am looking to use my degree to go in the sports journalism field. Sports are the only thing I...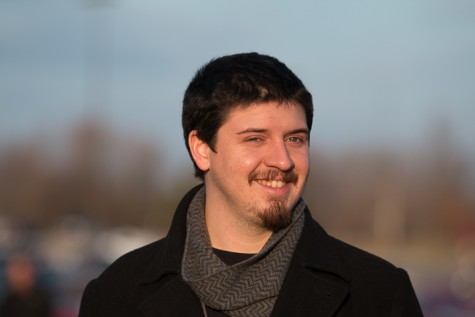 Daniel Vance, Designer ( Spring 2017; Fall 2016; Spring 2016; Fall 2015)
My name is Daniel Vance, I currently live in Corydon Indiana, and I'm a Fine Arts student majoring in Graphic Design. This is my third year at IUS, but...