Love Your Melon Presents Fashion with a Cause
Love Your Melon (LYM), an apparel brand whose goal it is to give a hat to every child in America battling cancer, has brought its fashionable beanies to the IU Southeast campus.
Love Your Melon's mission is not only giving hats to those in hospitals but also donating proceeds to nonprofit organizations.
Ashley Ledrick, business sophomore, set up love Your Melon at  IU Southeast.
Ledrick recently was a student at the University of Louisville and learned of LYM from one of her friends at UofL.
Once she had transferred to IUS and learned they did not have one, she decided to bring the organization to the campus.
"A common misunderstanding about Love Your Melon is that we only sell beanies,"  Ledrick said. "But we do have a bunch of other products.".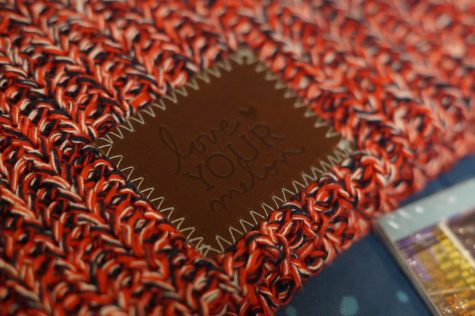 For every hat LYM sells, a hat is donated to a child in need. Fifty percent of all profits made are donated to pediatric research non-profit organizations such as CureSearch and the Pinky Swear Foundation.
"Love Your Melon is an organization that instead of just donating proceeds to cancer research, goes above and beyond to make sure they can personally help every child in America that is battling cancer," Ledrick said.
Two friends, Zach Quinn and Brian Keller, at University St. Thomas in St. Paul, Minnesota, started the company in 2012. Their only goal was to give a hat to children battling cancer in America.
"Seeing the smiles we created by giving the kids Love Your Melon hats and spending time with them was an incredible experience," Quinn said.
Since the start of the company, Love Your Melon has been able to donate over 75,000 hats to children battling cancer and over $1.1 million to pediatric cancer research.
Crews around the country set a goal to decrease patient stress levels and provide positive thoughts throughout medical treatment.
LYM creates their own therapeutic treatments to children by providing them with adventures that they will never forget.
The inspiration for these adventures came from Zach Sobiech, who suffered from pediatric cancer.
During his treatment the LYM crew asked Sobiech what he would like to do before he died. His answer was to go to the clouds.
Weeks before his death, Sobiech was granted his wish with a helicopter ride.
After this event, the LYM crew decided to do as many adventures for other suffering children as they could.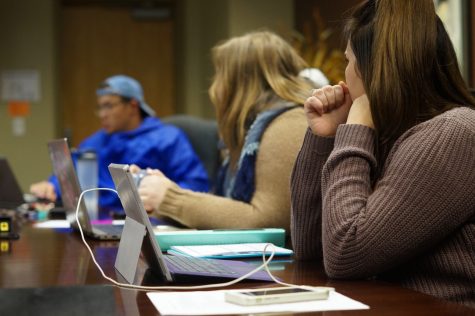 The IUS Crew has set a personal goal to reach 100 items sold by the end of the semester. If this goal is met, the crew will be able to visit children in the hospital and present them personally with their hats and spend the day with them.
If interested in joining the organization please contact Ashley Ledrick at aledrick@iu.edu.
If interested in buying apparel, log onto Love Your Melon.
Before checking out, make sure to click on the tab that says "Give Purchase Credit," and chose "Indiana University Southeast." By doing so you are insuring that the IUS Crew is getting credit for the purchase in order to get one step closer to meeting the children they are helping.