Grenadier Softball Preview
The IU Southeast softball team finished 34-19 last season with a 15-3 record in the River States Conference. Joe Witten is in his fifth season as head coach of the Grenadiers and is ready for another season.
IU Southeast has many new faces this year but the new season brings  back seven players from last year's team. With the season approaching, coach Joe Witten said he is excited about this year's team.
"The team has been working diligently in the preseason with training in specific areas, including offense, defense, speed and pitching." Witten said.
"The thing that excites me most about this season's team is all the young talent we have." Emily Weiss, sophomore pitcher, said.
Witten praised the team's work on the field but is also impressed with the team's work inside the classroom.
"They have worked very hard in the classroom and have built a high trust level with the coaches to execute and perform at a high level." Witten said.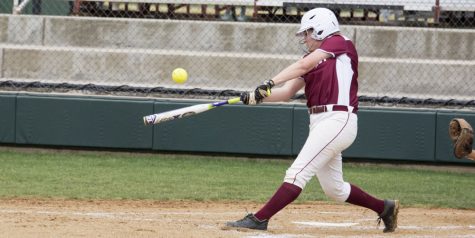 Witten has been impressed with the team's mindset so far this season.
"The team has been improving daily and we are ready to take on a team with another name on their jersey" Witten said.
The season will open up on Feb. 25  at home against the seventh ranked Marian University.
The Grenadiers do not have any upperclassman on the roster this season. They are also adding seven new faces to their young team. The lack of experience of playing together concerns Witten.
"Confidence is always important to have and with an extremely young team, that's an area that we may have concern." Witten said.
"Since most of our team are new players, playing with each other and playing games will only make this team better over time." Witten said.
"The biggest challenge we will face is probably our lack of experience. We are still young and are going to make rookie mistakes and we are going to have to find ways to overcome them and make up for that lack of experience." said Weiss.
Witten likes the start to the season so far but he understands there is still room for improvement.
"It's very easy to get discouraged in a game as difficult as ours, so we are working hard in executing the things we are good at and improving on the dynamics that may be a challenge." Witten said.
Of the seven returning players, the Grenadiers will bring back three outfielders: Sophomores Morgan Keefer and Sidney Chumbler and freshman Clara Shean. They will also return four infielders: Sophomores Justice Kline, Emily Weiss, Becca Schoenung and Sydney Seger.
Witten expects the team to get better every day at practice.
"Our team has many aspects to work on as our program is designed to build on each part one step at a time." Witten said.
"The biggest area our team needs to improve on is just learning to play together and trusting each other." Emily Weiss said about the team's improvement.
Although the team has set their expectations very high for this season, Witten recognizes the difficulties for achieving these goals.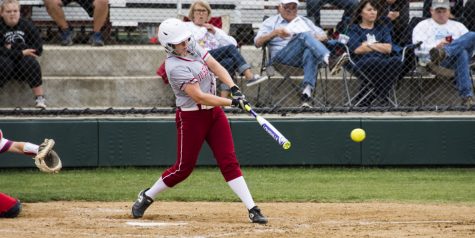 "A very difficult task we realize, but it's something worth striving for."
Witten has high expectations for this season.
"As a coach our ultimate goal is total intensity daily, we expect to win every game." Witten said.
The expectations are the same in the eyes of the players.
"My goals and expectations for the season would be to continue to improve every day and to ultimately find our way back to the national tournament." Weiss said.
The Grenadiers have  won 30 or more games in four of the last five seasons. The only season they did not, they still won 29 games. IU Southeast was in the top 50 in the National Association of Intercollegiate Athletics in total hits (449) and total runs scored (221) last season.
"With the great assistant coaches that we have and their experience, it will be no doubt that we will be highly skilled and trained and prepared for all challenges." Witten said.
The Grenadiers open up the season with 12 straight home games beginning Feb. 25.