A Passion for The Game
Robin Farris has been the head coach of the IU Southeast women's basketball team for 28 seasons. He has been the only women's basketball coach IU Southeast has ever had.
His love for the game came at a young age and has taken him all around the world.
Farris said that, looking back to elementary school, his dad was the principal of his school in Wapakoneta, Ohio, so access to the gym was very easy.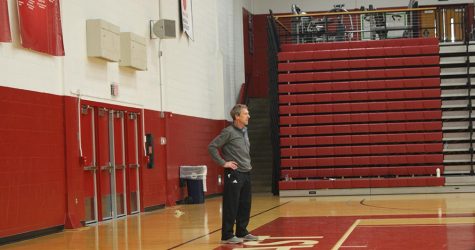 "The winters are very cold up there, so the gym was the place to be." Farris said.
His father coached at the local high school before becoming principal and later becoming a high school and college referee.
"I got to go to all these great games and different cities when he officiated games," he said. "It was a great experience."
After high school, Farris continued his playing at Tiffin University, just an hour and a half north of his hometown. There, Farris played  four seasons for the Dragons and would later be inducted  into the Tiffin University Hall of Fame, class of 1995. He averaged nearly 27 points per game his senior season and still shares the record for most field goals made in a season.
"My time there was wonderful, it was a neat little town and a perfect fit for me," he said. "I still stay in touch with some of my teammates."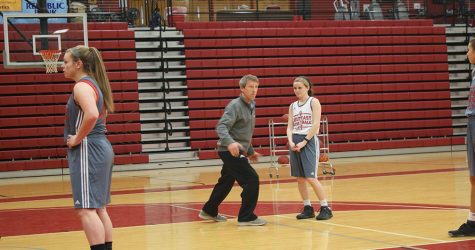 Farris said he did not feel like giving up on the game after his senior season and wanted to continue playing.
"After my senior year, my numbers were pretty solid and we had a good team," he said. "I went to a tryout in Chicago where there were many coaches from overseas."
Farris said the tryout consisted of many coaches who would watch all the players and, at the end of the weekend, would try to place the top performers on a team.
"I got an offer to play in England, so I took that and played six or seven years there," he said.
After his time in England, he traveled to Norway, where he began his coaching career. He began coaching men's teams  and was at the highest level in that area.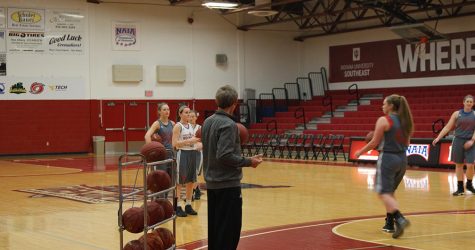 Farris said he spent a total of nine years overseas while both coaching and playing and really enjoyed his time there.
"Being able to pursue what I love to do and not have to go work a nine-to-five job was my favorite part," he said. "I also enjoyed being able to travel the world. We would play in tournaments in Belgium and France and that was really neat. The people over there were just wonderful. I just visited one of my old teammates in the Canary Islands last year."
Although he enjoyed his time, Farris said the worst part for him was the weather. "The worst part was definitely the weather. The weather was very crappy."
Farris moved back to America in 1984 and moved in with his brother, who lived in Louisville.
"When I came back from overseas, I did not want to go back to the little town I grew up in," he said. "My brother lived in Louisville and I often visited and I loved the city. It reminded me of some of the places I had been to in Europe."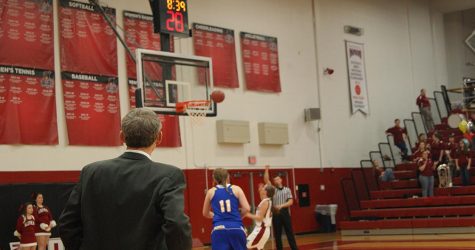 Farris said that, one day, he saw IU Southeast was looking for a women's basketball coach.
"One year in Norway I coached the under 19 women's team. We actually won the Norwegian national championship with that team so I had great experience." Farris said.
Farris is currently in his 28th season and said he has enjoyed every minute of it.
"I love the area, only a few hours away from my family," he said. "I had been on the road for about 10 years so I really just wanted to plant my roots here."
Farris has planted those roots and became one of the top 10  active winningest coaches in the National Association of Intercollegiate Athletics. He currently has 413 wins.
"It means I've been lucky enough to hang around long enough and coach some really great kids," he said. "I have had some mediocre teams and some really good teams but I couldn't do it without the kids. I really just try to be the best coach I can be."
The Grenadiers defeated Brescia University 73-59 on Feb. 18 to finish out their season with a 16-14 record.