Minor and Double Major Options at IU Southeast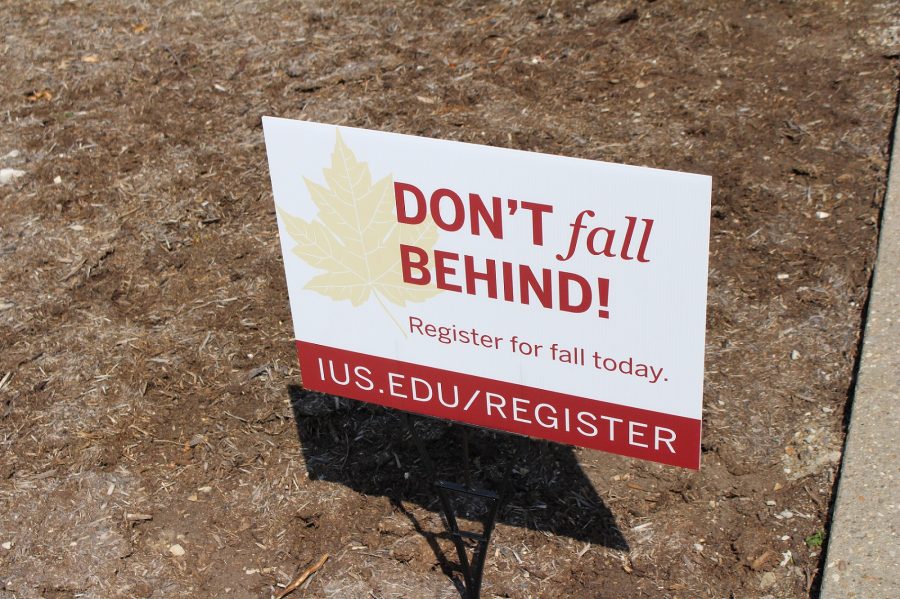 IU Southeast students have many options when choosing their degree path. One option, that is both helpful and flexible, includes the ability to obtain a minor.
Angela Horn, academic adviser for the School of Natural Sciences said there are many ways a minor can make a difference for students.
"Pursuing a minor provides a variety of benefits," Horn said. "First, it can make you more marketable as a job candidate for employers."
Horn said completing a major and a minor shows employers that you are interested in both topics and have a more in-depth knowledge of your minor than those who did not pursue one, thus making them more marketable to employers.
"For example, Biology students who minor in Plant Sciences can have greater knowledge in Plant Growth and Development, Plant Physiology and more—setting themselves apart from students without this minor," Horn said.
Horn said choosing to earn a minor can also be a way for students to pursue a second interest in a topic without extending their time at IU Southeast.
"Math majors may have interest in Computer Science or Physics, and the minor can allow them to deepen their knowledge of that topic without double majoring," Horn said.
Tanzania Thomas, strategic communication major, feels that being a public relations minor can benefit her future job skills.
"I feel like as a Strat[egic] Comm[unication] major, we cover PR, but by me being PR minor, I have skills in how to do PR writing and I've seen it from a journalistic standpoint," Thomas said.
Having a minor is more than just gaining knowledge about another subject for Thomas, she said it is a way to deepen her knowledge about her future career field and a way to gain a competitive edge against other job candidates in the future.
"I would recommend minors because I think it's a great way to give yourself that extra edge against other people," Thomas said.
For students like Thomas, Horn said having an extra skill can help the student learn more about their given career field.
Charles Rains, academic adviser for Secondary Education programs, said students in secondary education pursue a minor in order to add to their primary teaching areas, meaning these minors would directly show a student's knowledge of a particular skill.
According to the School of Secondary Education website, some of the options for secondary education students who elect a minor include psychology and economics.
Rains said students with secondary education minors often choose different subjects to grow their skill set. However, Rains said there are stipulations to these minors and must meet a specific set of requirements.
The advising sheet for students who are interested in these minors can be found on IU Southeast's website. This resource can be used for students who may be interested in secondary education minors or those who are already minoring in secondary education, as a way to keep on track.
Alongside Natural Sciences, Public Relations and Secondary Education, there are numerous minors offered at IU Southeast.
IU Southeast's website offers links to information about minors in many different fields. Some of these include Art History, Biology, Business, Communication, Economics, Fine Arts, Geography, Philosophy, Sociology, Spanish, and Women and Gender Studies.
Similar to a minor, students also have the option of a double major.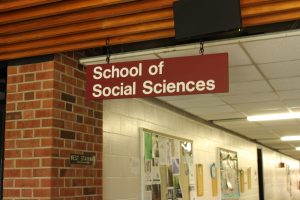 Horn said for the School of Natural Sciences, students have the choice to major within the school, such as chemistry and biology, or they can double major with both a major inside of Natural Sciences and another school.
"Students can choose to double major with any two degrees, and academic advisers can help you create an academic plan to accomplish this," Horn said.
As an academic adviser, Horn said she would recommend minors and double majors to any student who may be interested.
Some of the majors listed on IU Southeast's website include Applied Science, Business, Chemistry, Criminal Justice, General Studies, Health Information Administration, Neuroscience, Nursing, Psychology and Theatre. The full listing can be found on IU Southeast's website
Overall, Horn said there are a substantial amount of students who elect a minor or double major, and some programs even include a minor automatically because of the course load.
For students who are unsure of what major they are interested in, IU Southeast's majors website includes a section about exploring majors. Advice for choosing a major includes assessing yourself and exploring your options.
The IU Southeast Career Development Center can also be a useful resource for students who are unsure of their major or minor, or students who are wanting to look into all of their options.
Located in University Center South room 106, the Career Development Center offers resources for four year career plans, exploring majors, and self exploration, according to the Career Development Center website.     
Any student who is interested in pursuing a minor can contact their Academic Advise for any questions they might have and for more information.