5 Ways to Finish Your Degree Strong
As the spring 2017 semester nears its end, seniors are faced with life-changing decisions and possibly senioritis.
Students in need of some inspiration can find it all across campus, whether it is from advisers, professors, alumni or other current students. Here are five ways to finish your degree strong.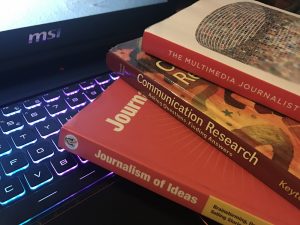 1. Stay strong and find a balance
Angela Horn, academic adviser for the School of Natural Sciences, said students may or may not feel worn out in their final year of their undergraduate education.
"If they are feeling this way, I would encourage them to stay strong in their studies," Horn said.
Horn said one way to do this is to find a balance between school and other obligations. She said taking fewer credits when possible could be one solution. Another would be to practice self-care or doing things they love that rejuvenate them.
"As an adviser, I also encourage students to talk with their professors or advisers if they are needing extra academic support in their final year," Horn said.
Horn also said students who feel unmotivated, or are having a hard time focusing, could visit the Personal Counseling office on campus. The IUS Personal Counseling office is located in University Center South, room 243. Services offered at the Personal Counseling office include individual, family, group, couples and other counseling services.
2. Fight the senioritis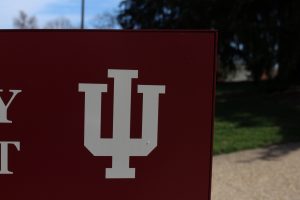 Sarah Barger, IU Southeast communication alumna, said the best way to handle senioritis is to keep your head up.
"It's almost over, [and] don't let senioritis take over," Barger said. "You want to keep your GPA high, so don't let slacking off your last semester be the reason your GPA dropped."
Barger said one way to stay motivated is to think about the future and plan ahead.
"Don't just think about what's due next week," Barger said. "Start thinking about what's next in your life a few months ahead as motivation to continue to keep swimming."
Starting to work on the plan for after-college life is another suggestion Barger gave for fighting the senioritis. She also said to love yourself for being ahead of the game and to be careful because post-college life sneaks up on you quickly.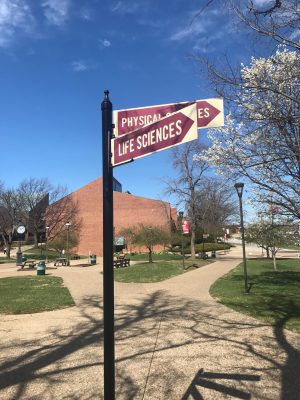 3. Utilize the resources
Both Horn and Barger mentioned utilizing the resources on campus at IU Southeast. Horn said internships, doing research with faculty, meeting with the Career Development Center, and discussing future plans with faculty are all ways to utilize resources throughout your college career.
Barger stressed utilizing the Career Development center.
"Use Career Development for help building a resume," Barger said. "They are there for a reason and students should definitely use them."
Barger said the job search is often difficult and the Career Development Center can be of great help.
Another resource Barger recommended was to keep in touch with your professors. She said they can be great references for resumes and great mentors for after-college advice and guidance.
According to IU Southeast's website, the Adult Student Center offers a variety of resources to students, Financial Aid can discuss student loan repayment options and other financial challenges, CareerLink can help connect students to jobs, and Campus Life can keep students engaged in what is going on at IU Southeast.
These resources are made available to all students and, as Barger said, those who are struggling can utilize their resources for help.
4. Keep doing what you're doing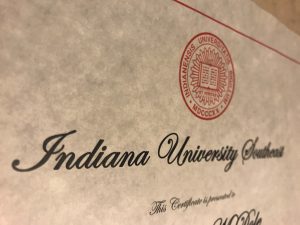 Breson Morelos, communication senior, said continuing to do what you're doing, as long as you are being successful, is one thing he would recommend to peers.
Morelos said by continuing to do what works for you, you will be successful. However, Morelos also said if you feel like you need to improve, do it.
"Try and be a better you every single day," Morelos said. "Also, know what you can and cannot handle."
By knowing your limits, Morelos said you will be able to recognize that you may have some hard decisions to make, but we are not perfect and we can only do so much.
Morelos said overdoing it is not helpful and could cause harm in the long run of things.
"We are human and we can only do what we can handle," Morelos said.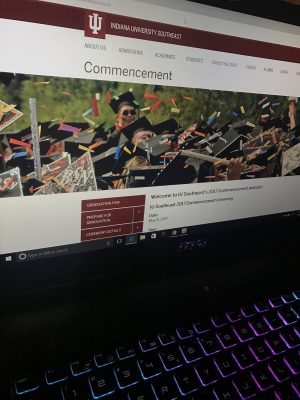 5. Be sure you are ready
Horn said one final tip for students is to make sure they are ready to graduate. She said to make sure to meet with your adviser so you can be sure all of your graduate for requirements have been met and you are on track to graduate.
In February, IU Southeast hosted a graduation fair where seniors could get information on everything that needs to be completed before graduation.
For students who may not have been able to attend or who do not know everything they need to be ready, IU Southeast website has a page dedicated to graduation. On this page, students can find information about ordering their cap and gown, when and where commencement is, and diploma information.
Also, Horn said students can ask their advisers for advice. If an adviser is not available, professors and other faculty may be able to offer information.
As the semester comes to a close, seniors may have a lot on their minds, but making sure you are ready for graduation is essential.