Bringing Caribbean Cuisine to Clarksville
With family, come laughs, love, traditions, recipes and dreams.
For Nadia Jones, owner of the family business, she said her family's dream was to bring island cuisine to Louisville from Sangre Grande, Trinidad. That dream came true when they brought Caribbean cuisine to Clarksville, in a little place called Naila's.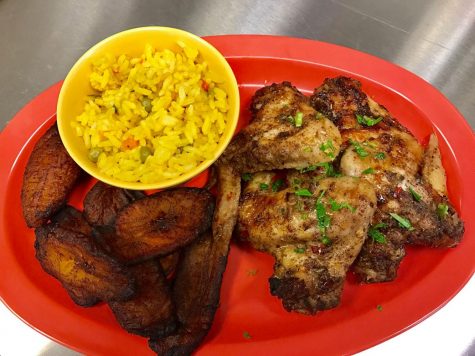 Naila's Caribbean Cuisine is a family business that shares their tradition and their experience of good food and being in each other's company with the Southern Indiana community. The family business includes Jones, her mother Naila, her dad, her twin sister Ashley and her brother Neil.
According to Jones, these Trinidadian dishes are authentic and made from scratch. Trinidadian dishes like curry goat, curry chicken, stew beef, and the list goes on.
"It encompasses incredibly flavorful food made with love and passion," Jones said.
Naila's opened October 2016, and so far business is going well.
Naila Seow, the main chef and the restaurant's namesake, said she has a great feeling that this place will start booming and she feels the community has accepted this restaurant.
"It's a new kind of food for this area," Naila said. "Most people are well traveled these days, so most know what they're coming in for."
Naila said they are open to constructive criticism and is trying to get feedback from customers.
"We aim to please," Naila said. "It's a new type of food and not everybody will like everything."
She said they can't please everyone but they'll try.
Neil, Naila's son, said that it was hard to transition from fast food to a sit down restaurant.  Naila said her kids own Indi's Restaurant on Market Street and Dixie Highway in Louisville.
"Having to cook here is different than cooking in a fast food restaurant," Neil said.
Naila said that she taught herself how to cook after watching her mom.
"My mom was a great cook," Naila said. "Watching my mother cook three to four meals a day was something I saw from a young child," Naila said.
Naila added that everything cooked in the restaurant isn't something her mom hasn't cooked, but she said that difference between her cooking and her mom's cooking is that she'll put her own touch on dishes served.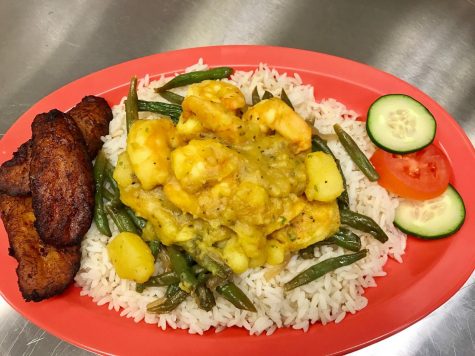 "Food is our love language," Jones said. "My family has made it their mission to place these Caribbean flavors on the palates of everyone they know."
Naila said that she would like to open another Caribbean cuisine restaurant in Louisville.
"I'ma have to get younger to do this," Naila said.
So grab a drink at the bamboo bar and come feel the taste of the island cuisine on your tongue with the Seows. The restaurant opens 11am-2pm and then reopens 5pm-8:30pm Tuesday through Saturday.