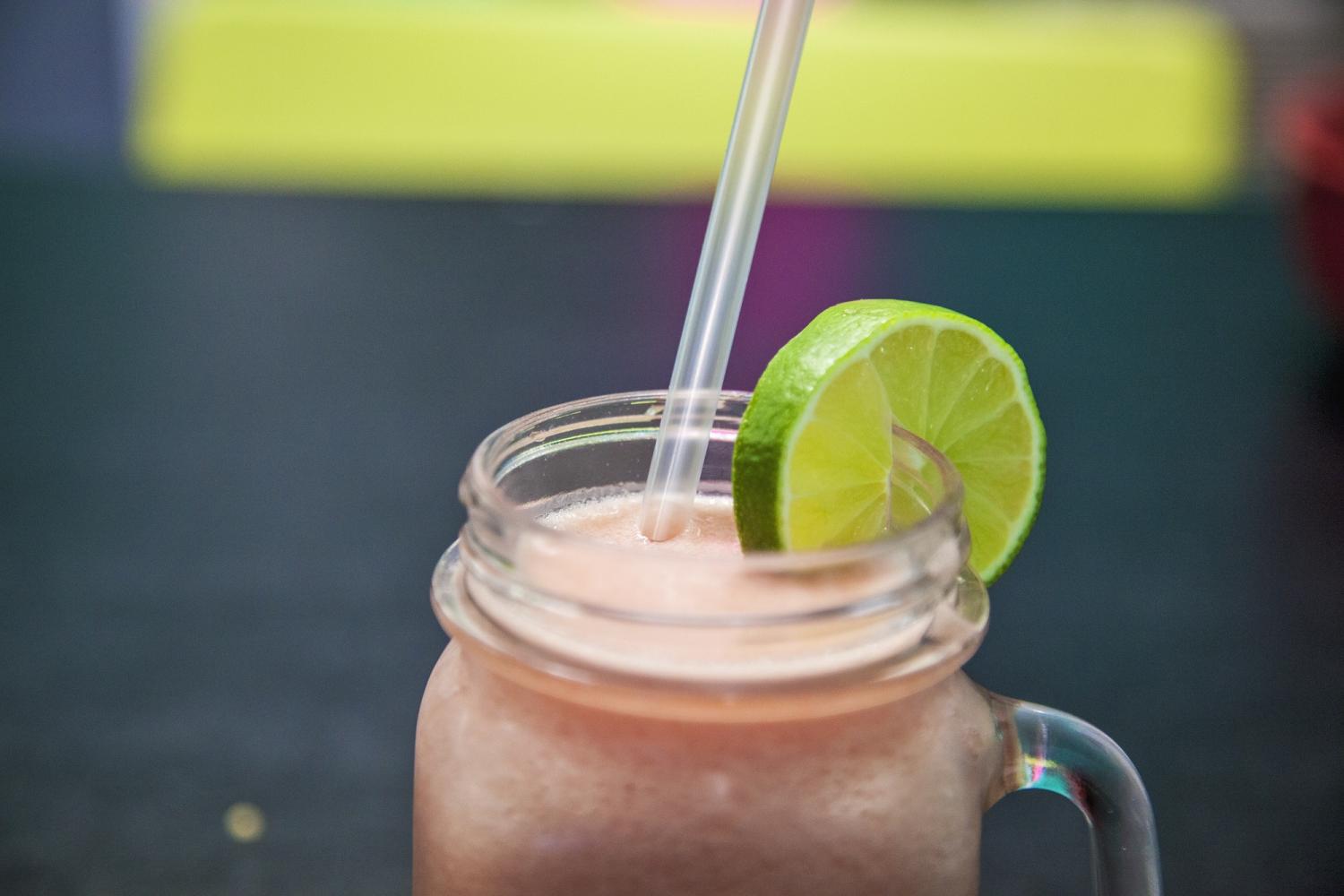 Jugo: More than just Juice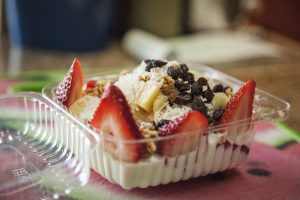 Graciela Bisoso has always had a passion for preparing food. Growing up in Mexico City, a culture that is well known for their tasty and extensive cuisine, she learned how to cook a wide variety of traditional Mexican dishes.
As an adult, Graciela's passion for cooking extends far beyond that of just creating delicious meals – her real joy lies in the bond she forms with those whom she serves.
Seven months ago, Graciela and her family opened Super Jugo, a natural juice shop located at 825 Eastern Boulevard in Clarksville, Indiana.
"My brother owns a business, I've learned a lot from him and I've always preferred more natural food," Bisoso said. "It makes me feel better and look better."
Health has always been a top priority in not only her life, but the life of her husband and three children.
"My mom is always trying to make sure we eat healthy. This morning, she even made us broccoli for breakfast!" chuckles Amy Bisoso, her 23-year-old daughter.
Graciela's extensive knowledge of juices has played a huge role in her passion for a successful juice shop. She believes and understands the health benefits of consuming natural foods and fruit juices.
Juices have been a major part of the Mexican diet for years. Some drink "jugos" for their taste while others believe strongly in their health benefits, ranging from improved energy and weight loss all the way to helping cure diabetes and other illnesses. Many people and cities in the United States have also caught on to the trend and juice shops are popping up all over the country.
When asked what juices and fruits she recommends the most, Graciela has three favorites.
"Kale is a superfood. It gives you a lot of the iron you need," Bisoso said. "Pineapple is a fantastic source of fiber, and beets are also one of the best foods you can put in your body. They help you breathe better, give you energy, and improve blood circulation."
Graciela is also always experimenting with new juices, combining various fruits and vegetables to create a delicious blend.
Just like any new business endeavor, Super Jugo also faces it's struggles.
"People would come in asking for tacos, burritos, or quesadillas," Graciela said.
Finally, despite her dedication to healthy foods, Graciela decided to add a few of these little "antojos" (literally "cravings") to her menu. Now, you'll not only find her blending oranges, beets, apples, kale, and many other fruits and vegetables, but also serving other traditional foods such as pambazos, arroz con leche, and carne.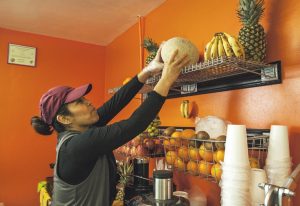 Graciela explained the difficulty of sticking to a simple "juice shop brand." Super Jugo is located in an area of town with a predominant Latino population and many Latino business fronts.
Many Americans that come in automatically assume that the shop serves the typical Mexican cuisine like many of the other surrounding restaurants and markets. However, Graciela and her family remain dedicated to the mission of the juice shop.
"I'm trying to make improvements in the shop itself; one thing I really want to do is have something on the walls that people can read that will explain to them the different benefits of the different fruits, vegetables, and juices," Graciela said.
Amy also remains positive as she makes plans to create a website with an online menu.
"I know there is a lot of potential and the business will be really successful," Amy said.
Graciela is dedicated to improving not only the physical well-being of others, but also the emotional and temporal.
"There is always a message to be had with everyone I meet," Bisoso said. "I know this talent I have been given isn't my own and I try to use it to always make someone's day better."
Graciela lives to serve not just food and juices, but also her time. She makes it a point to get to know everyone that walks through the door of her shop.
"I want to make bonds with other people," Bisoso said. "I believe that one can grow the most as a human being by helping others…Even if I haven't made one penny and I leave work knowing that I've helped someone, I count that as a successful day."
Graciela isn't one to turn anyone away from her shop and when customers walk in, they will find more than just a juice pro – they will find someone that will listen to anything you say and a person that can make friends with everyone.
Graciela truly believes her purpose is to be that kind of example to other people and she makes that her personal mission in life. Graciela is a full time business owner, mother, wife, active member of her church, and always seeking out opportunities to serve others.
"I know there is always something we can learn from someone else. To do that, we need to get to know them and serve them," Graciela said.
At the end of the day, it's not the money that matters for Graciela.
"It makes me happy when people like the food and juices that I serve," Bisoso said. "It's the best pay to see a smile on their face."