Duo Step Login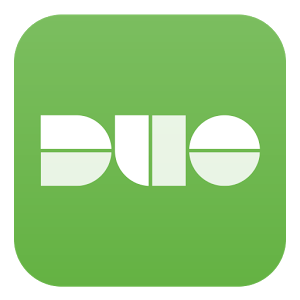 Beginning November 2nd, 2017, students will be required to go through a two-step login to enter their online campus.
The app, Duo Mobile, will be used to protect student's information online after entering their username and passphrase.
Danny Clements, Associate Director for IT Support Services said to view their school information online through One-IU services, students will register on a separate device.
Clements said whenever a student types in their  username and passphrase, they will be taken to another screen and will have to confirm the login via their registering device. This app will help by keeping hackers from stealing login information.
Students can choose to use a smartphone, tablet, cell-phone, U2F token, landline, Google voice phone number or a single button hardware token for receiving the second step of the login.
"The number one thing people use now-a-days is there cell phone," Clements said. "So you have three options on the cell phone, a text, call or download the app."
Clements said students will receive a text or a phone call that will give them a number sequence to enter in Duo Mobile. Those using smart phones can also choose to receive an approvable push notification from the app.
So, why is this necessary?
A year ago, Clements said there was an email sent out to faculty and staff within the IU System.
"This email was a fishing test to see how many faculty members understood it," Clements said. "A percentage higher than we expected fell for it, which implied we need to have higher security for our systems."
According to UITS, "The security of students impacts us all. When hackers manage to steal someone's credentials, it puts IU systems and data at risk. We can all end up losing access to resources our work depends on."
Although there have been no cases on the IU Southeast campus, Clements said there have been cases of hacking on other campuses which started a push for more protection of the online information.
Documents that reveal a student's social security number and financial information are already protected behind Duo. But Clements said it is the goal of the two-step login to make it more difficult for hackers to retrieve this information.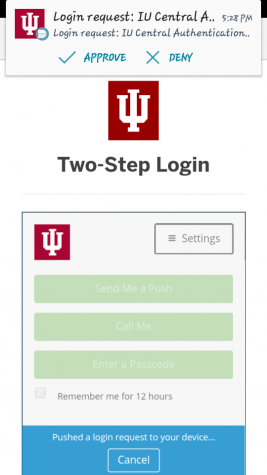 The two-step login's original debut was November 2nd, but it will likely be pushed back as we approach that date. However, within the academic year, IU students and faculty will have a two-step login each time they log in.
To sign-up, you can visit twostep.iu.edu to enroll your devices, make changes to your account and receive help with any problems. Students can also visit kb.iu.edu to search through the IU knowledge base and ask questions and look at the step by step list of the two-step login process.