State of the Campus Address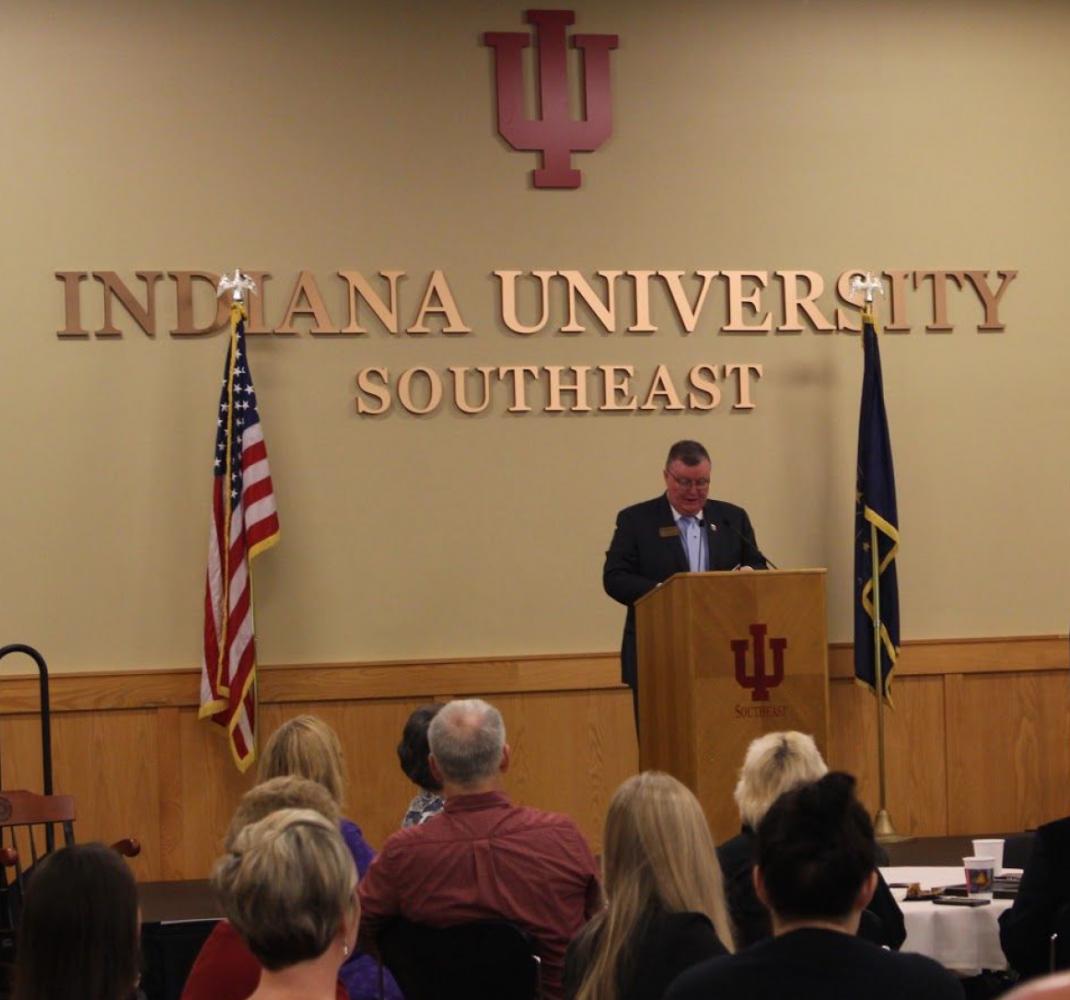 Chancellor Ray Wallace, entering his fourth year as chancellor, took the stage in the Hoosier Room for a State of the Campus Address to discuss his plans for IU Southeast's future, including budget cuts and new online content.
The address was held in the Hoosier Room at 8 a.m. on Friday, Sept. 22. Wallace shared with the staff and faculty his concerns about a decline in enrollment for regional universities around the country and "…certainly IU Southeast is not immune to this falloff," said Wallace.
According to Chancellor Wallace, there are approximately 5,200 enrolled at IU Southeast while 10 years ago, the number was closer to 7,200. He attributed the decline in enrollment to the improved state of the economy in recent years. He also raised concern over students leaving college in favor of full-time jobs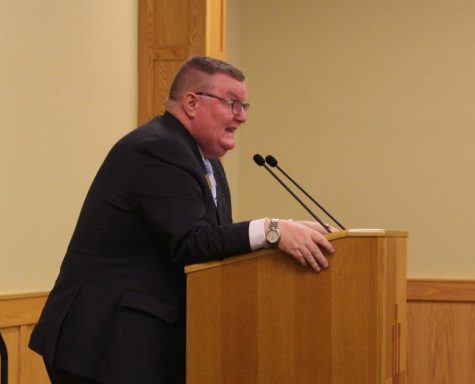 Rather than using reserve funds to cut into a $1.3 million deficit, a budget reduction will be in effect that will cut spending while keeping most of the current staff. Wallace also announced a five-step plan to begin expunging the deficit. These steps include pushing back faculty and staff raises, asking all budget unit heads to give back 10 percent of general operating funds, putting an immediate "hiring chill" into effect, freezing most general fund travel for employees and freezing all general funding expenses related to hospitality spending.
Dean of student life, Seuth Chaleunphonh, expressed concern about how the upcoming budget cuts would affect the Office of Student Life. "With the head count, we are trying to stretch our dollars a little bit more," he said. "We'll be spending less on food and more on the performers, the speakers and so forth coming in. And all these decisions, we do have a committee called the Student Life Committee that has members that are faculty, staff and students so the students do give a lot of input on how we spend our funds."
Aaron Stonecipher, who is a ticketing manager at the Ogle Center and serves on Clarksville's town council, said that the budget cuts would mean fewer cultural events and increased ticket prices for the Ogle Center.
Despite the tighter budget, Wallace assured the staff and faculty that raises were still a priority for the near future and that many of their positions would remain intact. "In total, we have identified approximately $1.7 million dollars in efficiencies that will help us eliminate the $1.3 million deficit. And hopefully provide salary increases on July 1, 2018," he said.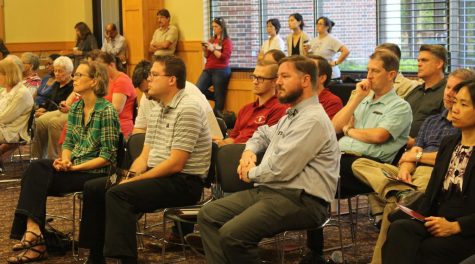 The importance of an increased effort to offer more online content for students was stressed in Wallace's speech, including the introduction of a website outlining all of IU Southeast's Graduate Programs and a website for working adults "outlining nearly 20 degree programs that students can complete entirely online, or through a combination of online and evening course offerings."
Wallace ended the meeting with an assurance that "We are in good, solid fiscal shape. We do have more than satisfactory reserves to counter any major eventuality which might befall us."