Pageant Winners Engage Beyond Harvest Homecoming Parade
Walking through the streets of historic downtown New Albany, the air is crisp and crowds of people fill the streets. It's October and Harvest Homecoming is in full swing. Booths cover the streets with local and regional businesses selling products. Walking among the crowd are festival reps, including Miss Harvest Homecoming.
The kick off of the 2017 Harvest Homecoming Festival started back in August with the Miss Harvest Homecoming Pageant. This is a local pageant that is a preliminary under the Miss America Organization. The two winners of the pageant, Miss Harvest Homecoming and Miss Harvest Homecoming's Outstanding Teen, represent the festival each year. They attend all of the events that lead up to Harvest Homecoming as well as all events following the festival.
Walking through the festival this year is Tiarra Taylor, Miss Harvest Homecoming, and Meg Edwards, Miss Harvest Homecoming's Outstanding Teen. While being escorted around the streets of downtown may seem luxurious, it's not just a sash and a crown. Getting to eat pumpkin ice-cream and chicken and dumplings is fun for the pageant winners, but that is only a small portion of their day.
"They have the responsibility to be the face of the festival," said Cara Lawson, executive director of the Miss Harvest Homecoming Pageant. "The ladies have to attend several interviews, public events and interact with the public before, during and after Harvest. Tiarra will be an emcee, she will be handing out several awards during the week, and she will be present at most of the events that happen during Harvest Homecoming."
The women attend events that lead up to the festival that are held throughout the community such as "Who wants to be a college student," which is held at New Albany High School, as well as senior bingo.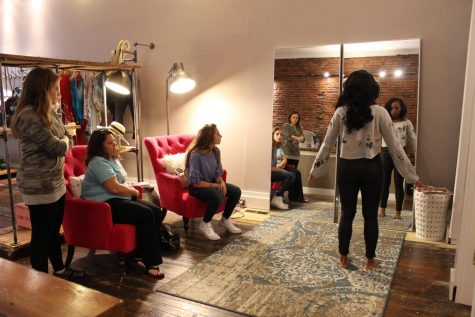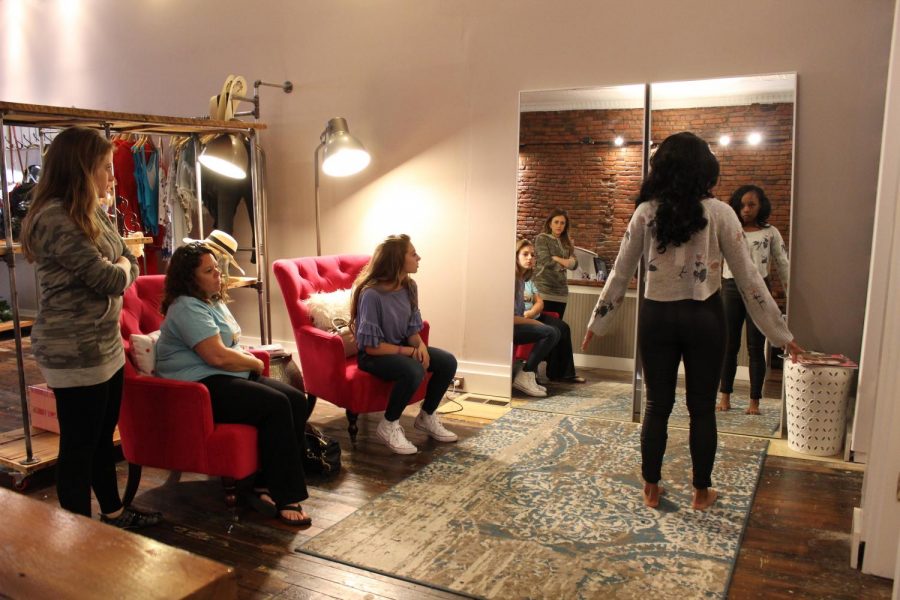 Both Taylor and Edwards will be present every day during festival week. Lawson coordinates sponsored outfits for the girls each year during the festival with local boutiques in New Albany. This year, Colokial and Dress and Dwell are sponsoring the Queen and Outstanding Teen festival clothing. The two boutiques have booths during the festival as well, so the women are able to stop in and give an extra thank you to their sponsors as well as model their clothing.
As it is the beginning of her reign, Taylor expresseds her excitement towards the year ahead of her.
"I am excited to finally have the opportunity to represent my hometown," Taylor said. "This is an incredible chance, and I will embrace every moment. This is a dream, a dream that started about four years ago and here I am, ready to give this job all of me."
As title holder, Taylor is required to have a platform that she stands behind and supports – a requirement for all title holders under the Miss America Organization. Because of this, she must attend two events per month to advocate for the festival or her personal platform.
Miss Harvest Homecoming 2016 Ollie Ballew dedicated one appearance to her platform and one that was festival related.
"One appearance a month was dedicated to my personal platform, Grace on Wings, which is the only charity air ambulance in the nation," said Ballew. "The job does not stop after competing for Miss Indiana, or even after you take the crown off your head. Even today, I still visit Green Valley Nursing Home and play Bingo with my friends."
Taylor's personal platform is the YMCA, where she often works with children with special needs. She recognizes that the YMCA is not only a health and fitness provider, but it changes lives as well.
"I've never experienced a more rewarding job," said Taylor. "I care so much about each child I work with and their growth as a young person. The YMCA does so much for the community. They provide services for families in need, teens and so much more."
Because this title is under the Miss America Scholarship program, the winner of the pageant goes on to compete for the title of Miss Indiana. If they win Miss Indiana, then the contestant goes on to compete for the title of Miss America.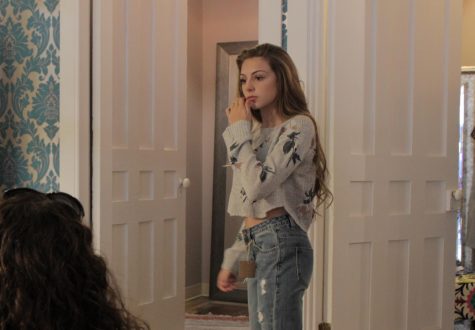 In 2014, Morgan Jackson won Miss Harvest Homecoming and went on to compete for the title of Miss Indiana. After snagging Miss Indiana in 2015, she then went on to compete for the title of Miss America. Jackson did not win. She was placed outside of the top 15.
The training that goes into competing can be its own battle. Not only does Miss Harvest Homecoming start attending events from day One, but in-between school work and trying to have a personal life, she must train to compete for Miss Indiana. Lawson will begin her training after Harvest Homecoming. The process includes mock interviews, a workout program and mastering the art of pageantry.
"We prepare Miss Harvest Homecoming and Miss Harvest Homecoming's Outstanding Teen according to the Miss America guidelines throughout the year," said Lawson. "We also train in cardio and weights and have a sponsorship with Pure Barr New Albany so the ladies can prepare for the lifestyle and fitness portion of the state competition."
As Taylor excitedly waits for her year to begin, Ballew sits back in awe of how incredible of an experience Miss Harvest Homecoming was.
"Emotions were a little hard to manage after crowning my successor," said Ballew.. "I was ecstatic to see what Tiarra was going to do with this opportunity and title, but I felt like I was leaving my Harvest Homecoming family."
As Ballew let go, she realized that her Harvest Homecoming family will forever be in her heart.
"I cannot begin to express my gratitude and love for this group, this organization, and the Miss America Organization," said Ballew.. "It changed my life and I would love for each and every young lady to try it. I can say from personal experience, you will absolutely gain a valuable and priceless depth to your personality even if you do not win the title."