Retail Therapy at Copper Moon: A New Gallery In Town
New ownership and new layout have accompanied the Copper Moon Gallery in New Albany.
The Copper Moon Gallery in New Albany, now under new management, has
been redesigned.
The gallery is a great place to take a study break and admire local artists' masterpieces. It has a variety of art including leather bow ties made by local artists and original art pieces by one of the owners.
Kim Johnson, Copper Moon's previous and original owner, visited her beloved art gallery recently and she really loved the new look.
"The new owners brought it to another level that is colorful, fun and of great interest," Johnson said.
Although her original taste isn't as prevalent anymore, her heart and goal for the passion of art is still alive and thriving in the store's new owners. Eli Ivey is one of the new owners and he is particularly excited about his role in redesigning.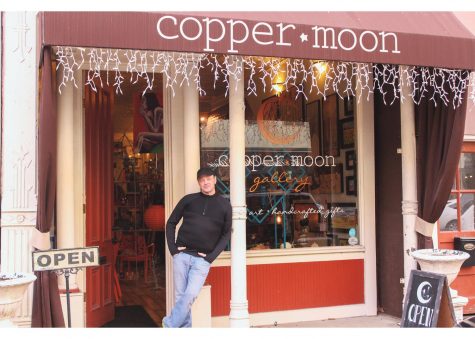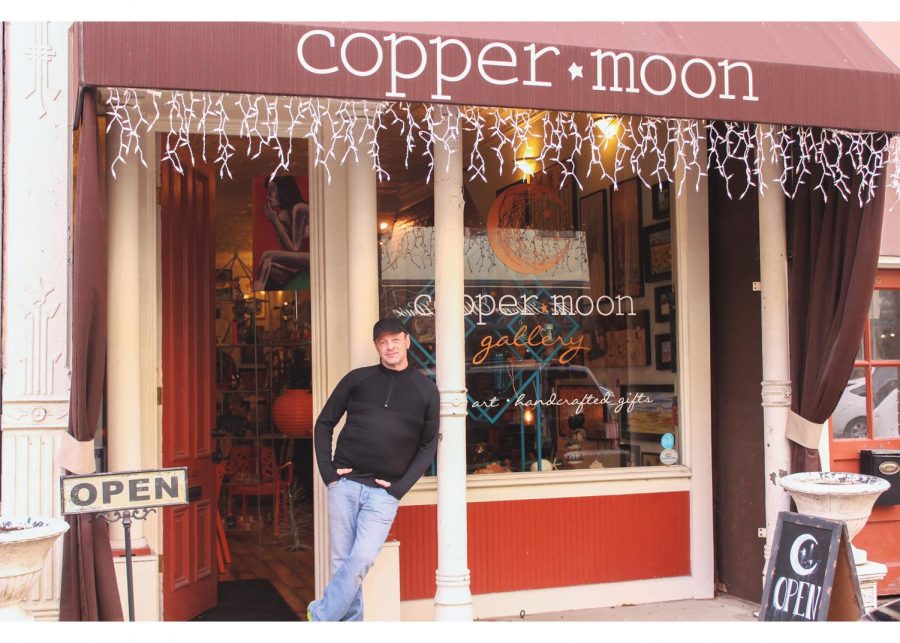 New Ownership
With family all over the country, the owners' goals are to expand to other states so that they can be closer to their families and keep Copper Moon Gallery in the family.
"My drive is Kevin, and if everything works out the way we want to open a Copper Moon in Ohio, where he has family, and have it become a chain," Ivey said.
Ivey stays busy by redesigning the window display every three days. He wants the art gallery to be new and fresh to keep attracting customers.
Each section of artwork in the gallery has a theme and an appealing aesthetic design. Ivey  elevated most of the artwork by adding new props and setting pieces on
top of crates.
"I don't like everything being so low, so we have two bright yellow ceiling fans coming in," Ivey said. These will help elevate the gallery.
Local and nonlocal artists take their art to Copper Moon Gallery to be sold and the new owner is passionate about bringing in new local artists to display a constant flow of unique art.
Many have a story of why they create art and the personal impact it has in their life. One unique section of masks has a story behind it.
Jason Robb, is an 8-year-old boy with autism who creates ceramic masks. Robb previously used the masks to hide his face so that he wouldn't be bullied at school, but now makes masks for profit at Copper Moon Gallery.
Ivey and his partner, Kevin love the location of Copper Moon Gallery because it is in New Albany and so
close to Louisville.
"I wanted it because the location is perfect," Ivey said.
Ivey's partner, Kevin found out he was sick a few weeks before reopening
Copper Moon.
While he is in the hospital, Ivey is designing and running the store. Ivey's dedication to the store dwells in his passion for art and design but also keeping his partner happy.
"I think this is what is going to keep him going. Plus he has a grandbaby on the way," Ivey said.
He is also excited to get to know local artists and art fans. He said locals tend to stop by and chat for hours.
Copper Moon Gallery has Kentuckiana covered with its variety and uniqueness.