Summer 2018 Social Recap
A recap on some of the most notable events in social media that occurred during the summer break of 2018
Social media has been on the rise and shows no signs of going anywhere but up. According to a new study published by Hootsuite, a platform designed to engage in all things social media, an estimated 40 percent of the world's population is using a social media platform and this number is expected to rise by 2021.
With such mass usage, it's no surprise that we absorb things such as news, celebrity coverage, events and updates on things happening in the world around us.
Here are some memorable social media moments of 2018.
Kate Spade
Kate Spade passed away from a suicide at age 55 on May 5, leaving behind a fashion legacy that includes over 140 domestic and 175 international stores.
Anthony Bourdain
Anthony Bourdain left us just 3 days later on May 8 at age 61 from yet another suicide. Bourdain was a TV Personality/Chef and starred in his own TV show "Anthony Bourdain: Parts Unknown.""
XXXTentacion
Jahseh Dwayne Ricardo Onfroy, publicly known as XXXentacion, was just 20 years old when he was targeted and shot dead on June 18. XXXTentacion was known for being a soundcloud rapper who was beginning to gain stardom worldwide at the time of his death.
Joe Jackson
Joe Jackson, father of the King of Pop himself, Michael Jackson, and former manager to the famous "Jackson 5," passed away at age 89 from pancreatic cancer on June 27.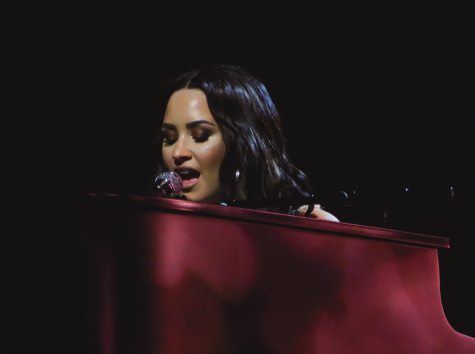 Demi Lovato
Former Disney star Demi Lovato had a scare for her life when she publicly overdosed on what was described as heroin on July 24 following 6 years of sobriety. Lovato had recently released a song just a month before titled "Sober" where she states the following lyrics: "momma I'm so sorry I'm not sober anymore".
Keeping Up With the Kardashians
Summer 2018 premiered the 15th season of Keeping Up With the Kardashians on August 5th. While this might not seem to be a big deal to some people, the season premiere proved to be the #1 social reality premiere of the year-to-date.
Also featured with the Kardashians, beauty mogul and almost "self-made" billionaire Kylie Jenner made the Forbes cover with her Kylie Cosmetics line valuing at $900,000, surpassing sister Kim Kardashian's past reign over the family.
Sports
On August 3rd, the president of the United States, Donald Trump, tweeted about LeBron James and fans were not here for it.
In this notorious tweet, Trump said, "LeBron James was just interviewed by the dumbest man on television, Don Lemon. He made LeBron look smart, which isn't easy to do. I like Mike!"
Trump's tweet was widely criticized and exploded with reactions on twitter and other social media platforms.
Stephen Curry, National Basketball Association player for the Golden State Warriors, tweeted back in reference to the original tweet.
"That rhetoric is all based in some long-standing racism in terms of black men with a voice in power. Unfortunately, that's being revealed more and more as the days go on."
New Music
Summer 2018 has also brought music lovers worldwide some new beats to indulge in. New albums this summer include:
Travis Scott: Astroworld (August 3rd)
Mac Miller: Swimming (August 3rd)
Drake: Scorpion (June 29th)
The Carters: Everything is Love (June 16th)
YG: Stay Dangerous (August 3rd)
Trippie Redd: Life's a Trip (August 10th)
Nicki Minaj: Queen (August 10th)
Ariana Grande: Sweetener (August 17th)