The Haunting of Hill House is Eerie in All the Best Ways
Netflix raises the bar for its original series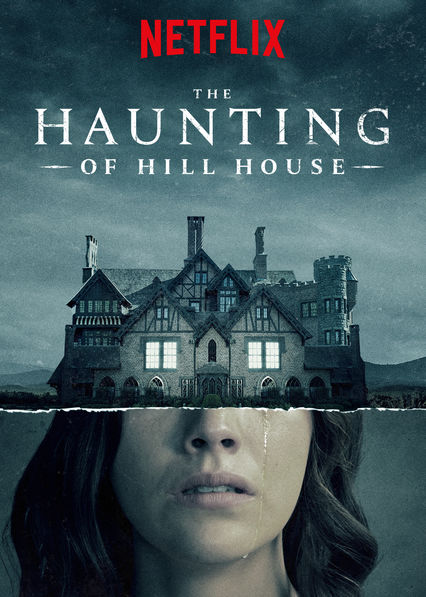 How can a story about a haunted house be fresh and interesting? The haunting has to mean something and we have to care about the characters who may or may not be picked off by a malevolent house. Director and producer Mike Flanagan pulled this off in one of Netflix's best original dramas yet. "The Haunting of Hill House" mixes haunting thrills with family drama to satisfying results.
Based on a Shirley Jackson novel, The 10-episode series follows the ill-fated Crain family as they spend a summer living in an old, scary mansion. Olivia and Hugh Crain are renovating the house while their children, Steve, Shirley, Theo, Luke and Nell explore every creepy corner of their new home.
Before long, nearly every member of the family is consistently being visited by ghosts. One night, the Crains are forced to abandon the house when the ghosts get particularly rowdy. Years later, Nell's apparent suicide brings the adult siblings back together as they slowly realize they're being drawn back to Hill House.
The ghosts in this story are more than just images meant to frighten us. They represent the psychological baggage that can haunt families; baggage that can get worse when people don't listen to each other. Hugh's ghost represented his secrets, Shirley's ghost was her guilt, Luke's was his heroin addiction and so on.
The Crains' refusal to stick together and confront their trauma leads to more hauntings. This psychological element adds emotional depth to the story and gives the characters life.
We spend the first half of the season getting to know the Crains. Each of the early episodes spotlights a different character, alternating between their Hill House experiences as a child and their adult life. This storytelling device allows the second half to be more action- and plot-driven because we already care about what happens to these people.
By the end of the season, you know their personalities and what personal challenges each character is facing. It doesn't hurt that each of the main characters is perfectly cast as well, especially Carla Gugino and Timothy Hutton as Olivia and Hugh. Even before Hugh's secrets are revealed, Hutton's expressions and line delivery in every scene convey his struggle to interact with his children.
One of Netflix's worse problems with their original series is pacing. The seasons of their dramas especially struggle to stretch their stories through 10 to 13 episodes. "The Haunting of Hill House," however, makes each episode valuable. Even when there are no shocking plot reveals, there are crucial character moments.
The dark color palette and the focus on background make the show visually unsettling and too beautiful to look away from. There are plenty of hidden ghosts in each episode as well, which may call for a second viewing. The mythology of the house is left vague, which may be disappointing to anyone obsessed with getting all the answers.
The supernatural elements are more for thematic and character purposes, and those aspects of the show are thoroughly developed. Barring an unnecessary second season, "The Haunting of Hill House" is one of Netflix's most well-rounded original series.