Harmony Grillo to speak at IU Southeast
National speaker comes to IU Southeast to speak about human trafficking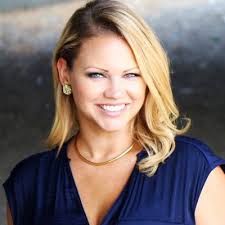 Harmony Grillo has made it her life passion to help women through their journeys of healing and transformation from sexual exploitation. With her personal experiences, a master's in social work and evidence-based theories, she sheds light on the life that many women, like herself, get trapped in.
Grillo will speak at IU Southeast on Feb. 21 in the Hoosier Room at 5:30 p.m. A book signing of her memoir will follow the talk.
Grillo grew up in an abusive household where her mother was a cocaine addict and her father a drug dealer. She was sexually abused throughout her life by multiple people, including both men and women.
As she got older, she said she started dating an older man and he convinced her to start stripping which led to him being her "pimp." In the end, his intentions were to sexually exploit her and bring her into the sex industry.
Dean of Student Life Seuth Chaleunphonh has had a big part in booking Grillo for this event.
"The event is part of a series in partnership with the Indiana National Guard to inspire students to be socially and personally responsible as well as ethical in leadership," Chaleunphonh said.
Grillo will address helping people leave the sex industry as part of human trafficking awareness.
IU Southeast has hosted a human trafficking awareness conference for the past few years with efforts from the campus social worker, Karen Richie. The conference this year is scheduled for March 28.
"Grillo's talk is about how she escaped the sex industry and helped countless others, she had to see herself as valuable and deserving of self-respect. The message that everyone will get out of it is the power of helping others understand how valuable and special they are," Chaleunphonh said.