IUS Spectrum prepares for Glitter Fever 2019
The annual drag show promotes creative self-expression and has seen growth year after year
As spotlights illuminate the stage and music thunders through the Hoosier Room, drag queens and kings storm the stage for one of the campus' most expressive annual events.
Every year the IU Southeast Spectrum organization hosts an on-campus drag show for students as well as the community. The event, known as Glitter Fever, acts as a showcase of support for the LGBTQ+ community on and around campus.
Glitter History
Glitter Fever has been hosted by Spectrum for the past five years. Since it began in 2012 it has seen gradual growth by gaining performers and increasing audience involvement in each show throughout the years.
Spectrum has worked vigorously on the show since September with the help of several on campus organizations. Assisting in the preparations for Glitter Fever this year is Spectrum's treasurer and social sciences sophomore Brianna Reynolds.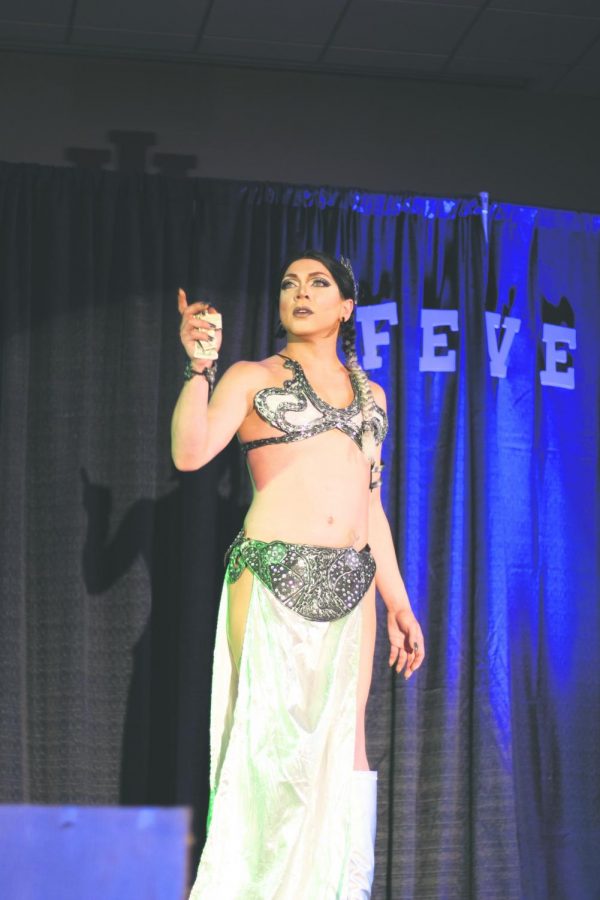 Reynolds said Glitter Fever has a fun atmosphere, where both the performers and audience seem to have a great time. One wild scene from last year's show she recalled was a participant dressing up as Princess Leia.
"She went up on stage and flashed her backside to the whole audience at the end of her walk," Reynolds said.
Jeanette Hansen is a fine arts major and president of Spectrum, and she has been deeply involved with Glitter Fever for the past two years. She had the opportunity to serve as stage manager for 2017's show.
"It's a place where people can come in and enjoy some people expressing their creativity," Hansen said. "It shows the dedication that some people have."
Last year's Fever took place in the Hoosier Room in the University Center and had 14 performers. This year's show will feature 10 performers as well as an appearance from last year's winner, Ms. Glitter Fever 2018.
"Every year the previous year's winner of Glitter Fever will attend the show to present the new winner with their crown," Hansen said. "It's sort of like a passing of the title but it's a new crown every year so that all winners can keep theirs."
Bigger and Better
The Hoosier Room allowed the show to hold over 100 audience members during last year's performance.
"We were grateful that the administration gave us full access to the entire Hoosier Room rather than just one half of it like they do for most events," Reynolds said.
According to Hansen another issue that Spectrum has recently faced is the loss of their advisor. This caused a few difficulties throughout the show's production, but Hansen is excited about Spectrum's new temporary advisor, Greg Roberts, academic advisor for the school of arts and letters.
While the show is completely free, attendees have the opportunity to donate during the show by purchasing t-shirts and other show memorabilia, with proceeds going toward putting on the show, supporting the Spectrum club and the local LGBTQ+ community.
All of the funding for the show comes from these sales as well as campus grants.
While Glitter Fever may seem like a large-scale event for an organization like Spectrum, Reynolds said there have been very few problems putting the show together.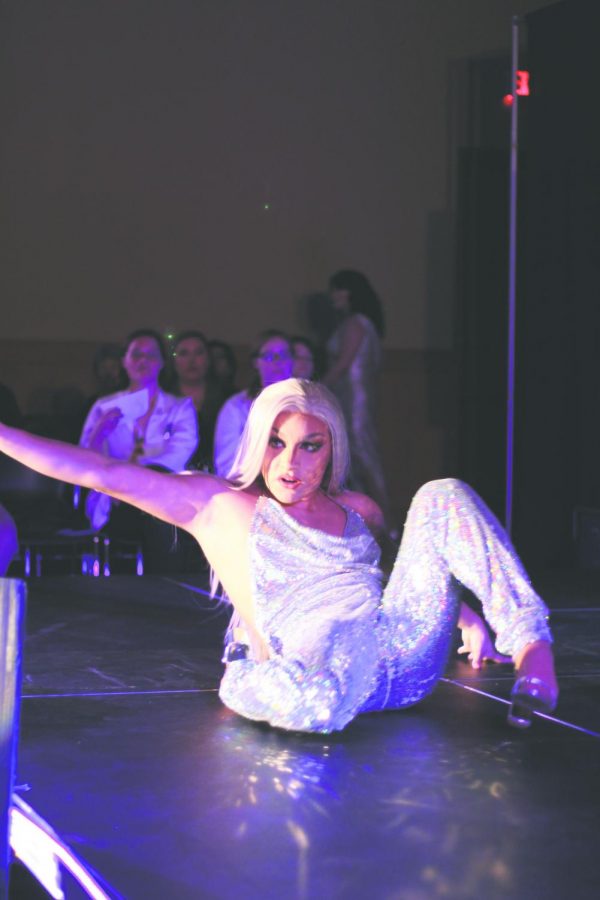 "We really have the event down to a science, but I guess coming up with a good theme and making the show better than last year was the biggest challenge," Reynolds said.
Glitter Fever always has a theme and this year's show is no exception, with its core essence being "Birds of a Feather." The show will also have games throughout the performance and audience members are invited to participate.
What to Expect
This year's show will include audience activities like best runway walk, sixty-second drag makeup and drag vocab. Reynolds said this helps make Glitter Fever a fun and interactive show for all in attendance.
The goal of Glitter Fever is to further the unification of the Grenadiers as a whole by exposing them to the beautifully diverse and expressionary artform of drag, according to Reynolds. It is also an opportunity for members of the LGBTQ+ community to display their bodies in an amalgamation of beauty and self expression.
This year the show will begin with a cultural awareness video which will explain the history of the LGBTQ+ community as well as the history of the GSA (Gay-Straight Alliance).
Glitter Fever 2019 will be held on Saturday, March 16 in the Hoosier Room at from 7-10:30 p.m. For more information on Glitter Fever or to get involved, contact IUS Spectrum on their Facebook page.