Meet the new SGA leaders
Rachel Ronau and Mitchell Henry seek to improve representation of all students and work with IUS administration to make meaningful change
After winning a contentious campaign in the spring of 2019, the new IU Southeast Student Government Association President, Rachel Ronau, and Vice President, Mitchell Henry, seek to increase participation in student government and make their organization more transparent during their term.
Ronau, a biology senior, says a student government requires student participation to be truly effective.
"We're kind of a bystander organization right now," Ronau said. "So we want to make sure more people get involved. And I feel like everyone in [the SGA] right now and everyone we're bringing in is very focused on helping students."
Ronau says student participation in the SGA has been low, something she and her vice president aim to change.
She also says an essential part of enacting effective and meaningful legislation is maintaining a positive relationship with the IUS administration.
"I think everyone in [the administration] is very motivated to make changes," Ronau said.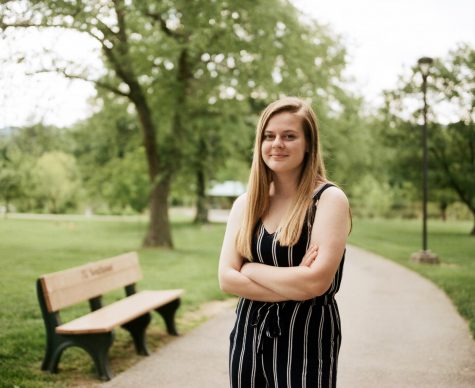 Addressing Controversy
At the end of the Spring 2019 semester, an SGA senator introduced legislation recommending the "all-gender" restrooms on campus be assigned binary gender labels. The legislation was voted down after a week of lively campus debates and several campus organizations, including The Horizon, speaking out against it.
"I think representation of all students is important, especially after what happened last semester," Henry said.
Ronau says the bathroom legislation of last semester was not representative of all students' views and that although it is important not to discourage debate, the SGA must ensure it represents all students effectively.
Her goal, Ronau said, is "to be a representative for everyone and make sure that no one is left behind. We want everyone to feel like they can be involved."
An open door
Ronau and Henry both want to make sure all students feel represented and that they can be involved in the student government process.
The SGA office in University Center, Ronau says, will have representatives in it during normal business hours throughout the semester who students can talk with.
"Our office door is always open and if there's someone in there you can grab a piece of paper, write down your concerns, and we will always see what you write us," Ronau said.
Email the SGA at senate@ius.edu.