Club Spotlight: Women in Computing
Officers and members attend monthly meeting, discuss upcoming game nights
Members and officers brainstormed ideas while snacking on Jersey Mike's sub sandwiches at Women in Computing's October meeting on Monday, Oct. 14.
Women in Computing (WIC) is a club at IU Southeast that dedicates itself to helping women further their career and educational goals by providing leadership, campus involvement and professional opportunities.
Rea Thigpen, club president and sophomore accounting and informatics major, went over the events that are planned for the second half of October.
Upcoming Events
The club will host two back-to-back events on Friday, Oct. 25 and Saturday, Oct. 26.
On Oct. 25, from 6:30 p.m. to 9:00 p.m., WIC is hosting its monthly "Unplugged" game night. Students and members who attend can play an array of board games.
The event will take place in the University Center, room 127. Students attending the event are encouraged to bring their own board games.
"Unplugged game nights are a great way to meet and have fun with new people," said Amanda Goodridge, senior computer science major and vice president of WIC.
WIC is participating in a safe trick-or-treat with the Rotaract Club and other campus organizations on Saturday, Oct. 26 from 3:00 p.m. to 7:00 p.m.
"We will be having a table decorating contest and will be passing out candy to children in the community," Thigpen said.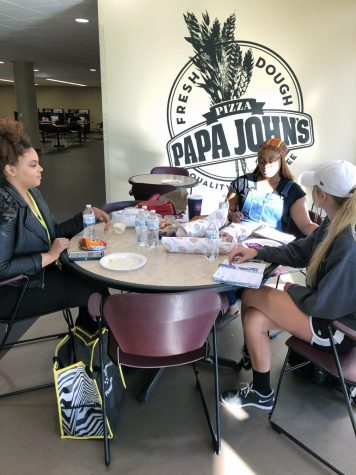 Members
WIC currently claims over 20 active members. Zamia Torres, senior computer science major, holds the position of secretary for WIC.
"I joined this club to promote women who are pursuing a career in computer science," Torres said.
Torres added that joining Women in Computing was a great way to get involved on campus.
Getting Involved
Women in Computing meetings are held on the third Sunday of every month, typically in UC 121. Snacks are normally offered at each club meeting.
"We are always looking for new members to join Women in Computing," Thigpen said.
Those who are interested in joining Women in Computing or have questions about upcoming events should email president Rea Thigpen at rerethig@iu.edu