Southern Indiana is funding a new Safe Haven Baby Box
Indiana is one of the few states that allows the use of the Safe Haven baby boxes
Kat Lynn, Staff Reporter
February 18, 2021
As Eastern Heights Baptist Church in Jeffersonville continues to contribute, southern Indiana will receive a new Safe Haven baby box to a Jeffersonville, IN fire station. 
Throughout 2020, there were 22,000 babies abandoned in the U.S., according to the LA Times.  Indiana is one of the five states with a law that permits the use of a Safe Haven location as a means of surrendering an infant. Kentucky, however, is not a state that permits the use of Safe Haven locations. 
"A member of the church heard about [the Safe Haven Baby Boxes] and brought it to the committee who does missionary work," Eastern Heights Baptist Church Pastor Chris Gustafson said. "The committee was excited about it and wanted to help because they felt it would help a lot of people in the community." 
Eastern Heights Baptist Church in Jeffersonville, IN. is committed to funding the addition of a new Safe Haven baby box to one of the Jeffersonville fire stations. This will be the only Jeffersonville Safe Haven location as well as one of the few nearby locations for the Kentuckiana area. There are currently only four safe haven boxes in the entire southern Indiana area.
Gustafson said that the Safe Haven baby boxes are important because they will help save a baby's life and it can even help out the mother.
"If for whatever reason she feels like she needs to give up the baby, this is important for that young mom, that they can have a sense of peace knowing things are okay, that things are right," Gustafson said. 
Safe Haven baby boxes are a safe way for a parent to surrender their infant anonymously and legally. The boxes are located outside of medical centers and fire departments. For the fire departments to know that the box has been utilized, there are silent alarms programmed built in to alert them. It then allows officials to get to the baby without the parent having to be involved or communicate to staff.
Indiana has the most baby boxes in the country. There are 53 locations in the state, only six of which fall into the southern Indiana area. Other states that allow these facilities are Florida, Arkansas, Ohio, and Arizona, according to Safe Haven Baby Boxes. 
Gustafson said that the Eastern Heights Baptist Church has raised about $3,000 so far and is committed to raising the full amount. They are still in the progress of raising money.
The project's total cost is $16,000. According to Eastern Heights, an anonymous donor donated $8,000 and the church will be completing the funding for the facility. 
"We kind of took a step of faith and out of the blue someone anonymously donated $8,000," Gustafson said.  "It was an incredible affirmation that we needed to do this." 
As Eastern Heights nears raising the last quarter of funding they need, they know Jeffersonville will soon have access to another resource. This will be the seventh Safe Haven location in southern Indiana. 
"For the community, it is just a reminder to us that human life is precious and it is worth taking steps to save," Gustafson said. 
About the Writer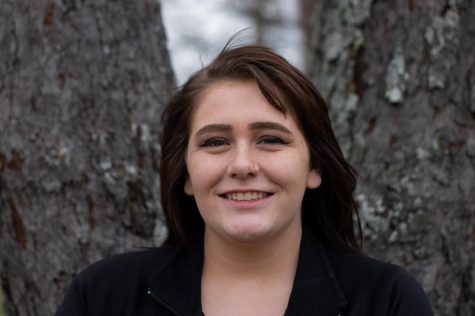 Kat Lynn, Staff Reporter
Kat is a Staff Reporter for The Horizon. She a senior who is expected to graduate in spring 2021. Kat is double majoring in multimedia journalism and public...