Young business owners open Mood Coffee Co. during the COVID-19 pandemic
Shawn and Caitlin Cox opened their coffee shop at the end of 2020 and are excited to continue serving customers both old and new
The COVID-19 pandemic has rattled almost everyone, but not Shawn and Caitlin Cox. The sisters and owners of Mood Coffee Co. in Sellersburg, Ind. began their journey as business owners on Dec. 12, 2020 by inviting customers into a warm environment with great coffee.
"The opportunity just fell into our laps," Shawn said.
Excited about the new opportunity, Shawn, 19, and Caitlin, 22, said the business plan and opening of the coffee shop was not something created over the course of many years. Neither of the sisters have business degrees, but they feel passionate about the path that they are taking with their coffee shop.
The previous coffee shop in their space was not doing well due to people unable to buy coffee during quarantine. Where many people saw another business possibly closing as the result of the pandemic, Shawn saw an opportunity. 
While Shawn had planned to continue as manager for the previous coffee shop, Shawn's dad inspired her to look into using the opportunity to open her own business.
Not even a week later, the previous coffee shop announced their closing, and Shawn made a proposition to buy the space and equipment. After signing the papers on Oct. 31, 2020, Shawn, Caitlin, and their dad, Mark Cox, now all own a piece of the business.
"I never thought about working in the coffee industry," Caitlin said.
Before going into coffee, Caitlin had taken a few nursing classes at IU Southeast. After deciding nursing was not her path, she moved on to full-time work at a pharmaceutical manufacturing facility. Then her sister Shawn asked if she would buy and run a coffee shop with her.
Strong Coffee, Stronger Bond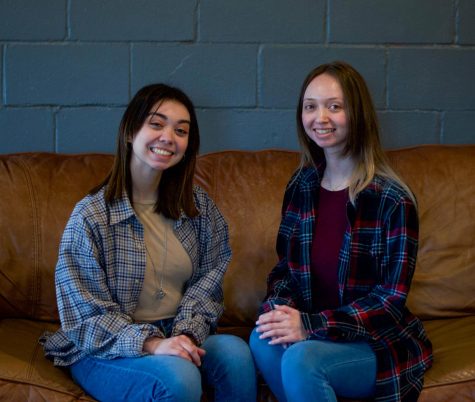 The next step for the sisters was choosing a name unlike any other for their coffee shop.
"Mood is something we already say in general to each other all the time," Caitlin said. 
By calling the shop Mood Coffee Co., they share a piece of their personalities with each customer who walks through their doors. 
Shawn and Caitlin have never thought about their age being a problem for running a business. They are fully committed to thriving as a small business.
People in Sellersburg have done an amazing job of supporting the business, despite a small amount of backlash they have received. According to Caitlin, some have said that the sisters are "way too young to be opening a business."
Even though they have received some negative comments, the sisters have an overwhelming amount of support from their regulars, as well as other people from across southern Indiana. Since they both grew up in Sellersburg, Shawn and Caitlin feel a deep connection to the people in the area.
One person who has supported the sisters through the entire process is their dad, Mark. Mark has previous business experience, so he is happy to help the girls in any way that he can.
"It's nice to know there's someone we can count on who's had business experience in the past," Shawn said.
Along with their dad, Shawn and Caitlin have found a nice balance of the workload, sharing hours and separating different tasks. For example, Shawn takes care of the finances and inventory, while Caitlin takes care of the customers' space.
This Is How We Brew It
John Ross, an assistant professor in management teaching leadership, entrepreneurship and strategy at IUS, also believes young business owners can do great things in the business world.
"If you have an idea and the resources and skills to make it work, fantastic," Ross said. "Full steam ahead."
Ross explained that obtaining a college degree is just one of the many resources for young individuals in which to grow a business. While some people long to have this type of experience, not everyone needs the experience. 
There are many roadblocks that come with starting a new business. Ross said that the biggest concerns business owners must be aware of are marketing to people and keeping finances in mind.
"It becomes your life for the first few years at least," Ross said.
Being a new coffee shop, Mood Coffee Co. has to be distinguishable between the many chains in southern Indiana. One of the main areas of concern for the sisters is the decreased in-person visits at coffee shops.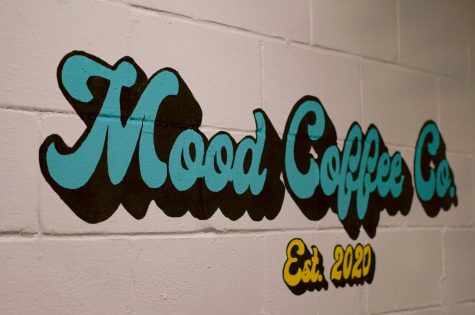 Ross said new businesses need to make ways for people to enjoy their products and not require people to be physically present at their location. Businesses need to take advantage of the opportunities provided by the pandemic, and Mood Coffee Co. is doing just that.
Drive Up, Pick Up, Drink Up
While Mood Coffee Co. does not have a drive-thru, they are doing what they can to aid those who do not feel comfortable stepping into the shop. 
"It's hard because we don't have a drive-thru," Caitlin said. "We are relying on people coming in."
However, customers are also able to support Mood Coffee Co. by participating in curbside pickup options and delivery services like DoorDash and GrubHub.
Many businesses have had to adapt to the ways COVID-19 has affected small businesses. Mood Coffee Co. is not an exception. 
"I think so many people are much more aware of supporting small businesses with the ongoing COVID-19 pandemic," Caitlin said.
The sisters are excited for their new business and planning for the future ahead of them. They plan to hire more employees as well as provide live music for interactive events at the coffee shop.
"If it's meant to be, God will make it happen," Shawn said.
Mood Coffee Co. is located at 201 S. Indiana Ave. in Sellersburg, Ind. The coffee shop is open from 7 a.m. to 9 p.m. Monday through Friday and 9 a.m. to 9 p.m. on Saturday. The shop is closed on Sundays.