Pizza and The Past
New Albany Parlour holds unique history, memories for Floyd County residents
At first glance, Parlour's location at 225 State St. looks old. Not the kind of old that implies shabbiness nor a failure to keep the building up, but the kind that speaks to a depth of experience and a quiet character. The wooden floors, old-style arched windows, and even the large double doors all feel as if you're entering a storied establishment, a pillar of local history and business. However, the history of the building, like most places in small-town America, is muddled with quite a bit of hearsay and myth.
Originally built in 1860 by James F. McCurdy, a local merchant specializing in confections and imported fruit, the building has been compared by customers, employees, and even armchair historians to the famous Town Clock Church given their relative ages. The church, which was built in 1852, has become famous in New Albany history as a primary transfer point of the Underground Railroad between Kentucky, a slave state, and Indiana, a free state. 
Through the 1850s and early 1860s, the members of the Second Presbyterian Church of New Albany ministered to freed slaves and downtrodden local African Americans while quietly using a series of tunnels and carved out spaces below the church to give comfort and security to escaped slaves from the South. This part of New Albany's history is well documented, yet frequently embellished by locals assuming that other historical buildings were part of the effort.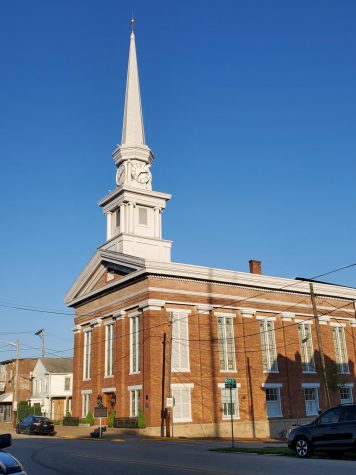 "Here in New Albany, it's like any old building downtown, people say, probably was used for the Underground Railroad, which really isn't true," said Floyd County historian Dave Barksdale.
Locals often point to the tunnels underneath the building at 225 State St., or tunnels underneath other older buildings as proof to their claims, stating that the tunnels were built to let freed slaves pass between safe houses in the city in case of a raid or to gather food or supplies, but Barksdale feels that idea is "probably not very accurate". 
While there are a number of tunnels beneath the streets of New Albany, often connecting to buildings from the same era as Town Clock Church, Barksdale says that these are documented as utility access tunnels, not constructed for the purposes of hiding freed slaves.
"That's where the gas lines were run through the city… through these tunnels," Barksdale said. "More than likely though, especially on State Street, they were probably not used for the Underground Railroad."
This analysis may be a letdown to those hoping to have uncovered more New Albany history like Parlour manager Jeanette Hopkins, who said she would be more than happy to turn the basement of the building into a historical exhibit if the rumors turned out to be true.
Even though the building doesn't connect to the Underground Railroad, it still holds quite a bit of history for everyone touched by the establishments that have used it, let alone for those studying the everyday structure of historical New Albany.
For people like Barksdale, who has seen more than a few establishments in the old building, it holds fond memories of excursions past, especially with the wide variety of businesses it hosted in the last few decades.
"We were frequent customers of Wick's, hated to see Wick's go," Barksdale said. "Prior to that, one of the first tenants after the building was restored was a dinner and dance club called the Speakeasy. You could have a wonderful dinner there, a lot of times there'd be a big band sound playing so you had your music and you had your dinner."
For others, like history senior Devin Burden, the building is more a symbol of the wealth of history in downtown New Albany than any great memory of nights gone by.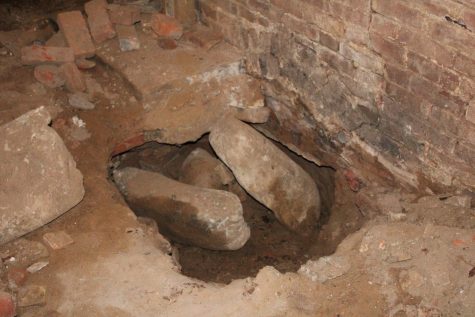 While Burden does not have overly fond memories of Wick's and has not yet been to Parlour, Burden sees the chance to study the lives of New Albany past in the historic buildings of downtown and the ability to preserve that culture and way of life for generations to come.
"I feel buildings such as the Wick's building should be maintained simply because of its historical significance," Burden said. "A building over 160 years old is a site to be preserved and studied for generations."
On that point, it seems that Burden, Barksdale, and even Hopkins agree. Barksdale pointed to the surplus of historic building-stock as a reminder of a New Albany that used to be the wealthiest city in Indiana, while Hopkins was more than happy to try to preserve any history she could despite having a working restaurant on the premises.
While New Albany residents and regulars seem to have conflicting ideas of the history of their city, it seems they can at least come together in an effort to preserve it.