IUS offers free counseling for struggling students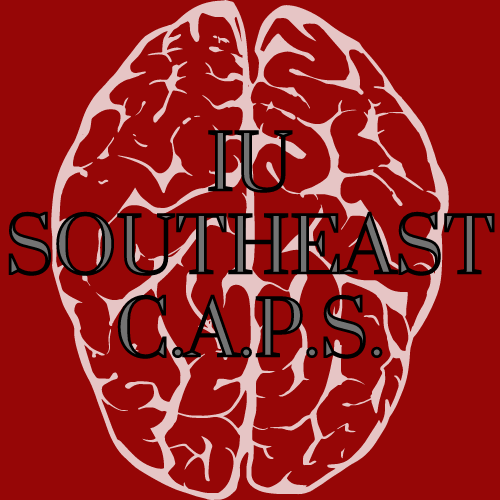 College can be very overwhelming and many students struggle with mental health, but at IUS, students can access free counseling services.
Counseling and Psychological Services (CAPS), located in University Center South Room 207,  offers both in-person sessions and virtual services for IUS students living in Indiana or Kentucky. 
"We offer individual therapy for most any need a person might have," said Dr. Michael Day, director of CAPS and licensed clinical psychologist.
Services are available to both part-time or full-time students with no fee. Sessions are confidential. Counselors are professionally trained and are equipped with skills to work with college students, in particular, according to CAPS. 
The different types of therapies offered include individual, group, family and couples.
CAPS saw 329 clients during 2019-20. Last year, that number dropped to 228.
Although fewer students have been using CAPS since the pandemic hit, they are going to more sessions:  In 2019-20, CAPS provided 2,806 sessions. In 2020-21, that figure rose to 3,044 — an 11% increase.  
Mitchell Henry, a senior at IUS, has used CAPS on and off for about three years. He said it has been "100% very beneficial."
"I went in with a problem, and through treatment I was able to uncover other things that were once not really realized before," he said. "I then was able to work on more things." 
Other services provided by CAPS include faculty and staff consultations, outreach and education, care management and referrals for specialized services, such as medication evaluations. 
Virtual consultations are available for IUS students currently outside of the region but who need help finding nearby resources.
To schedule an appointment, call (812) 941-2244 or email. You can also visit the CAPS office, open Monday through Friday from 9 a.m. to 5 p.m.
Visit this website to learn more: https://www.ius.edu/personal-counseling/index.html. 
For those in a mental health crisis, contact the IU Southeast Police Department at (812) 941-2400 or call the Regional Crisis and Information Line at 8000-221-0446 open 24 hours.