College roommates or a home to own: Where are IUS students living?
IUS students share their living experiences and how they have kept up with rising economic issues locally
Students at Indiana University Southeast have to make a choice when they go to college: Stay home or move out. 
Some want to move out of their families' homes and be independent as soon as possible. Some enjoy the benefits of staying put. Others don't realize they had a choice until it was made for them. 
In 2021, decisions about housing were more difficult than ever.
One reason: skyrocketing rent prices.
Rent in Floyd County for a three-bedroom apartment is $1,229 per month, higher than the state average of $1,048, according to data from rentdata.org. 
In fact, Floyd County's rent has increased, on average, by 26.7% over the last decade, according to data from the U.S. Department of Housing and Urban Development.
Despite this dramatic increase, Indiana has just the 41st highest rent in the country. Hawaii has the highest rent prices in the U.S., at an average of $2,480 a month for a three-bedroom apartment. 
Whether IUS students choose to rent an apartment or a home, live on campus or stay at home, their choices are personal to them.
Snowballing rent for a sophomore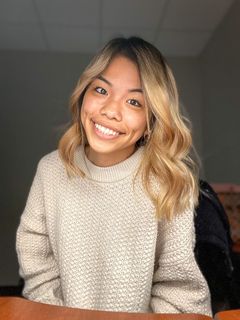 Gwen Chaleunphonh, a sophomore secondary education student, currently pays $750 per month for her two-bedroom apartment. However, she splits the bill with someone else, making the total $1,500 per month, $271 more than the county average. 
She said the rent went up another $125 per month with no real explanation as to why at the beginning of October. However, for Chaleunphonh, the benefits of living in an apartment outweigh the financial cost.
"My favorite part is not having too much space to take care of," she said. "Our apartment is the perfect size to keep clean and furnished."
The amount of time and energy she saves on cleaning is well spent on her studies as a college student, Chaleunphonh said. 
"Time is very valuable so to have a perfect size apartment is very important," she said.
A home to rent is more than meets the eye
Time was also on Garrett Lane's side when he found the perfect home to rent.
Lane, a senior journalism student, currently rents a house from his parents. He said he pays them $800 per month.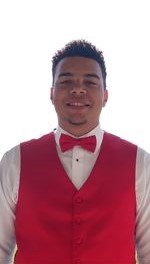 Lane said two major benefits to living in a house versus an apartment are that there are no noise complaints and he has more land to "do stuff on."
"It's more spacious and gives me more freedoms," he said.
Lane's rent is well below the state average — exactly $248 less than the average of $1,048. 
He said the lower cost makes it easier for him to pay for schooling, which takes a burden off his shoulders. 
Still, Lane said he did not consider the "little things" that come with living in a house. 
"Like some basic condiments," he said. "Also things like little side tables to put in the living room."
Getting the full college experience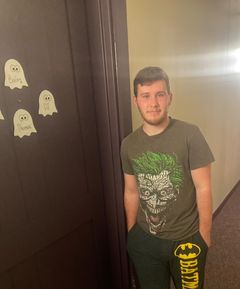 Unlike those who rent to live elsewhere, junior studio arts major Griffin Morris lives right on campus at IUS. He said he thinks living on campus is "pretty great."
Morris said housing at IUS runs him just about $3,000 per semester, which breaks down to about $800 per month. However, he said the one-time payment per semester is "way better than making monthly payments for an apartment."
Two aspects of living on campus that keep Morris coming back are the people and the fully furnished dorms. He said the lodges are a great place to relax in between classes.
"Several students decide to move from campus after a semester or two," he said. "But I love it here."
Morris said IUS uses payment plans so students have an easier time budgeting for their on-campus apartments. Morris' tuition is usually paid for by scholarships, so he really only has to worry about paying for housing each semester, he said.
"I have made a lot of friends here," Morris said. "And it's great because we can hang out whenever really."